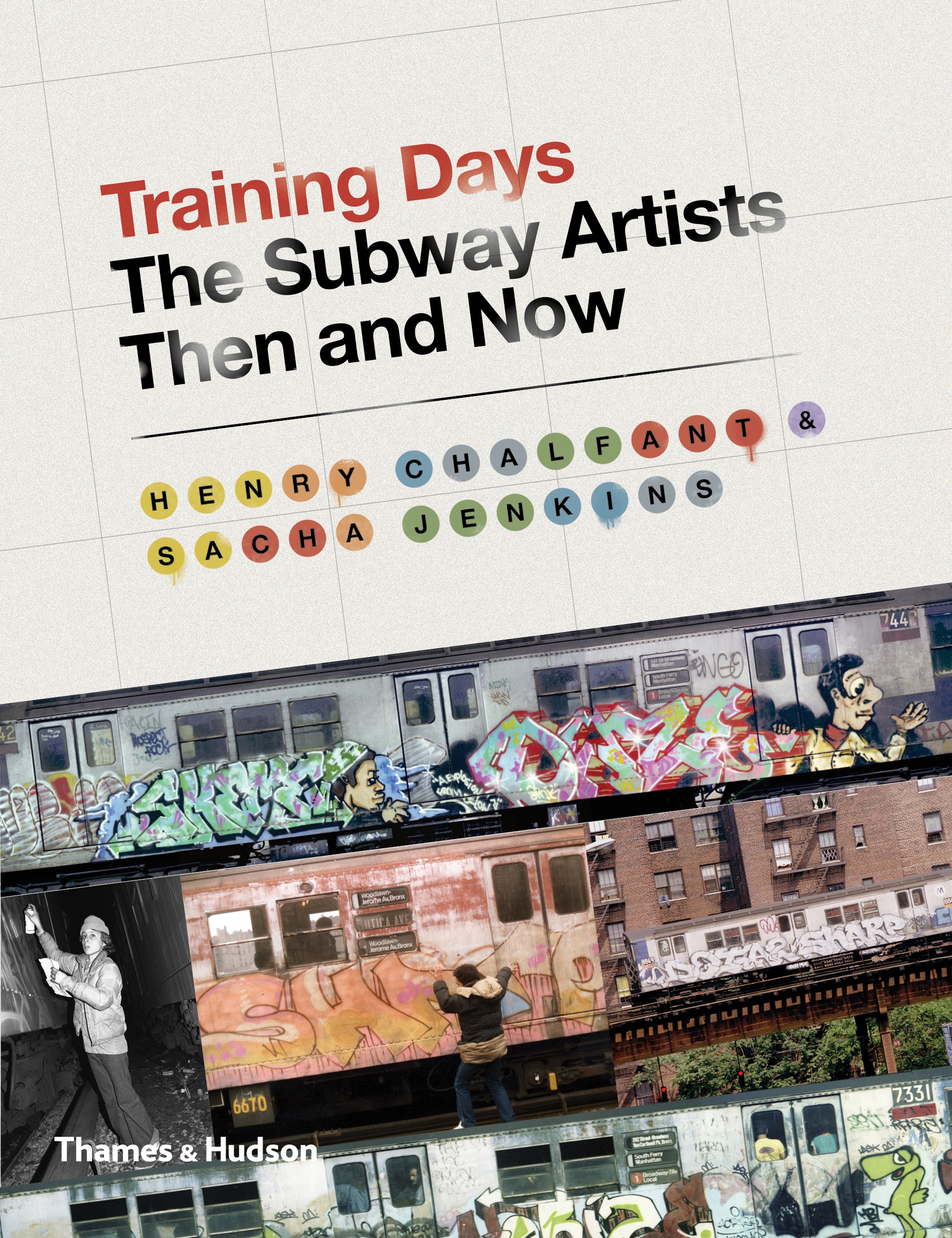 Thursday Oct 23, 2014
7:00 pm - 9:00 pm
THE POWERHOUSE ARENA [Dumbo]
37 Main Street
Brooklyn, NY 11201
For more information, please call 718.666.3049
RSVP appreciated: RSVP@powerHouseArena.com
-or-
Please fill out the "Bookings" form at the bottom of this page.
---
Photographer Henry Chalfant and former graffiti writer turned journalist Sacha Jenkins present a collection of authentic first-person accounts from the graffiti artists whose creative genius fueled the movement from its beginnings in late-70's NYC.
About Training Days: 
Late 1970s New York City was bankrupt and its streets dirty and dangerous. But the city had a wild, raw energy that made it the crucible for the birth of rap culture and graffiti.
Working in extremely tough conditions—uncollected garbage, darkness, cramped spaces, and with the constant threat of police raids, assault by security staff, and attacks by rival crews—graffiti writers made their mark on the city. While it was not unlike practicing performance art in a war zone, they evolved their art from stylized signatures to full-blown Technicolor dreamscapes, using subway cars as their canvases, during the fertile years of the late 1970s and 1980s.
Capturing the explosive creativity of that era, Training Days presents the authentic first-person accounts of twelve infamous graffiti writers—Bil Rock, Breezer, Daze, Jon One, Kel, KR, Lady Pink, Sak, Sharp, Skeme, Spin, and Team—who told their individual stories to journalist and former graffiti writer Sacha Jenkins, and showcases the panoramic images of painted trains that Henry Chalfant created by photographing overlapping shots along the train's length.
Having gained graffiti writers' trust and respect over time, Chalfant produced more than 800 images of subway art between 1977 and 1984. His book Subway Art inspired budding graffiti writers around the world, and with Tony Silver, he went on to produce the classic documentary film on hip hop culture and graffiti art Style Wars (1983).
Now with Training Days, Chalfant and Jenkins reveal the stories behind the iconic images, providing an authentic, unparalleled insight into the golden age of graffiti. For the uninitiated, the book also contains a glossary of terms used by graffiti writers.
About the Author: 
Henry Chalfant's world-renowned documentation of the artists of the New York subway, beginning in the 1970s, was memorialized in the book, Subway Art.
Sacha Jenkins is a former New York graffiti writer turned journalist. He is the co-founder of the magazine ego trip as well as co-author of the bestselling authorized biography of Eminem, The Way I Am. 
RSVP
Bookings are closed for this event.