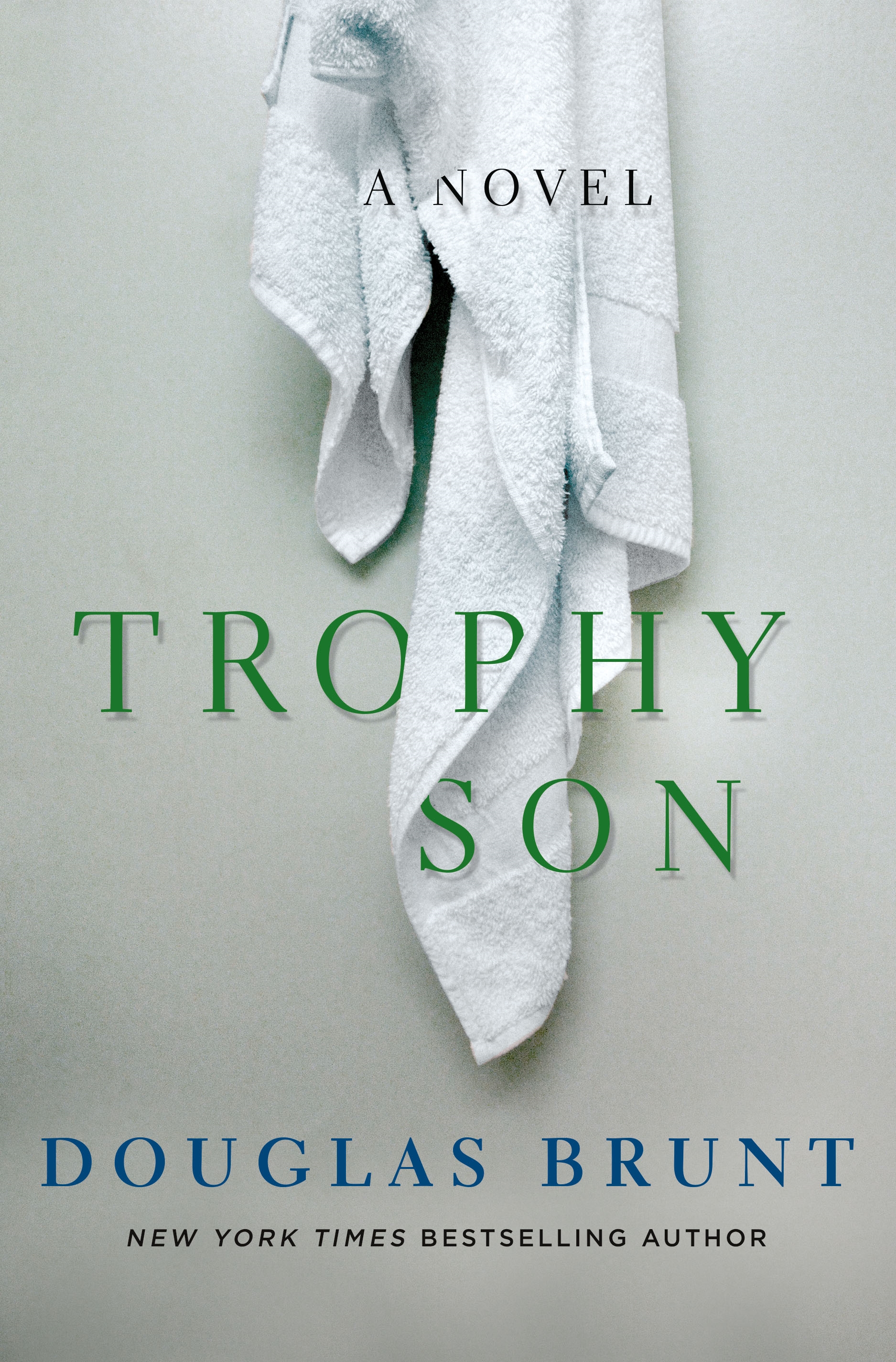 Friday Jun 02, 2017
7:00 pm - 9:00 pm
POWERHOUSE @ the Archway
28 Adams Street (Corner of Adams & Water Street @ the Archway)
Brooklyn , NY 11201
RSVP appreciated:
Please fill out the "Bookings" form at the bottom of this page.
-or-
Send the name of the event and number of attendees to our RSVP email.
*Disregard the notification that will appear after Booking.*
---
New York Times bestselling author Douglas Brunt's keenly observed and provocative third novel, TROPHY SON, addresses a vitally important and timely topic: the cost of early excellence in our achievement-obsessed society.
About the Book:
Set against the backdrop of the professional tennis world, TROPHY SON follows prodigy Anton Stratis from an isolated childhood of grueling practice under the eye of his overbearing father to his dramatic rise through the competitive world of professional tennis. Along the way, Anton struggles to know—and be—himself outside of the sport. His rigorous training schedule leaves little time for socializing and as he reaches young adulthood he becomes increasingly aware of just how limited he is. But when his tennis game explodes and he becomes a superstar athlete, the desire for a more balanced life is quickly replaced by the lure of wealth and celebrity. And with success and fame, come higher stakes, moral compromises, and performance-enhancing drugs. From Wimbledon and the U.S. Open to the off-court life of elite players, Anton finds exhilarating highs and desolate lows as he searches for an identity apart from his achievements.
"The main thrust of the novel explores the sacrifices made for such an intense life, and how our culture increasingly requires early specializing in athletics to succeed," explains Brunt. "It's a very narrow way to grow up and while I use tennis here, the message of the book applies as widely as kids specializing in any sport or other activity."
An illuminating and compelling read, TROPHY SON deftly navigates the landscape of youth sports culture and the cut-throat professional tennis world revealing uncomfortable truths about early specialization, parenting, the pressure to succeed, and the drastic measures athletes take to perform at the highest level.
About the Author:
Until 2011, Douglas Brunt was CEO of Authentium, Inc., an Internet security company. He now writes full time and is the New York Times bestselling author of Ghosts of Manhattan and The Means. TROPHY SON is his third novel and he is currently working on his fourth novel. A Philadelphia native, he lives in New York with his wife Megyn Kelly and their three children.
About the Moderator:
Born and raised in the Boston area, Amor Towles graduated from Yale College and received an MA in English from Stanford University. Mr. Towles's second novel, A Gentleman in Moscow, which was published in 2016, was on the New York Times bestseller list for over twenty weeks in hardcover and was named one of the best books of 2016 by the Chicago Tribune, the Washington Post, the Philadelphia Inquirer, the San Francisco Chronicle, and NPR.
RSVP
Bookings are closed for this event.