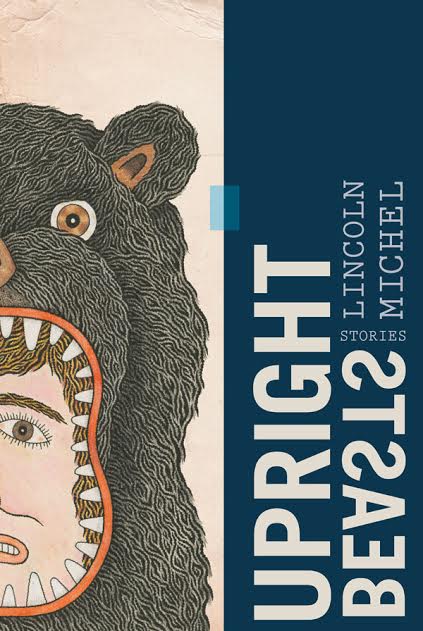 Friday Oct 09, 2015
7:00 pm - 9:00 pm
THE POWERHOUSE ARENA [Dumbo]
37 Main Street
Brooklyn, NY 11201
Genre-bending stories of bestial transformation, accidental murder, erotically-challenged dictatorship, and other tales of darkness, absurdity, and confusion. Author Porochista Khakpour joins in conversation, and illustrator John Dermot Woods will draw beastly caricatures for guests! Beer will be generously provided by our co-host, Electric Literature.
About Upright Beasts:
"Lincoln Michel's stories are strange, haunting and often very funny beasts. His prose is rich and also spare. He can kill you in two pages or take you for a long, dangerous, kooky ride—and then kill you. And by kill you, I mean thrill you. Savor this book and welcome Mr. Michel."—SAM LIPSYTE
"Many first books carry the suggestion of promise, of wonderful things to come, but it is most unusual to encounter a debut as agile and assured and utterly daz- zling as Upright Beasts. These stories are mighty surrealist wonders, mordantly funny and fiercely intelligent, and Lincoln Michel is a writer that will leave you in awe."—LAURA VAN DEN BERG, AUTHOR OF FIND ME
"Lincoln Michel has created a sinister landscape that feels at once uncomfortably familiar and yet truly strange. This is the post-pastoral as creeping horror story— a kind of secret, alternate history of a forgotten America, a country of half-dead towns and empty streets. There are welcome echoes of Barthelme and others in here, but Michel's voice carries through, darkly intelligent and unmistakably original. A tremendous debut."—CHARLES YU
Children go to school long after all the teachers have disappeared, a man manages an apartment complex of attempted suicides, and a couple navigates their relationship in the midst of a zombie attack. In these short stories, we are the upright beasts, doing battle with our darker, weirder impulses as the world collapses around us.
About the Author:
Lincoln Michel is the coeditor of Gigantic Worlds (Gigantic Books, 2014), an an- thology of science flash fiction. He received his mfa from Columbia University and his work has appeared in NOON, BOMB, Oxford American, Tin House, the Believer, the Paris Review Daily, and elsewhere. A founding editor of the literary magazine Gigantic, Michel also serves as an online editor for Electric Literature and as an English instructor at Baruch College. A self-described "fairly-frequent tweeter," he tweets from @TheLincoln and resides in Brooklyn, NY.
Porochista Khakpour is the author of the forthcoming memoir Sick, and the novels The Last Illusion, and Sons and Other Flammable Objects. Her writing has appeared in or is forthcoming in Harper's, The New York Times, The Los Angeles Times, The Wall Street Journal, Al Jazeera America, Bookforum, Slate, Salon, Spin, The Daily Beast, Elle,and many other publications around the world.  She is currently an Editor at Large at The Scofield and Contributing Editor at The Offing, a channel of the Los Angeles Review of Books, as well as Writer in Residence at Bard College.
John Dermot Woods is a writer and cartoonist living in Brooklyn, NY. He is the author of an illustrated novel, The Baltimore Atrocities, a collection of comics, Activities, and two previous illustrated novels, No One Told Me I Was Going to Disappear (with J.A. Tyler) and The Complete Collection of people, places & things. He and Lincoln Michel created the funny comic strip, Animals in Midlife Crises, for The Rumpus. He is a professor of English at Nassau Community College.
RSVP
Bookings are closed for this event.