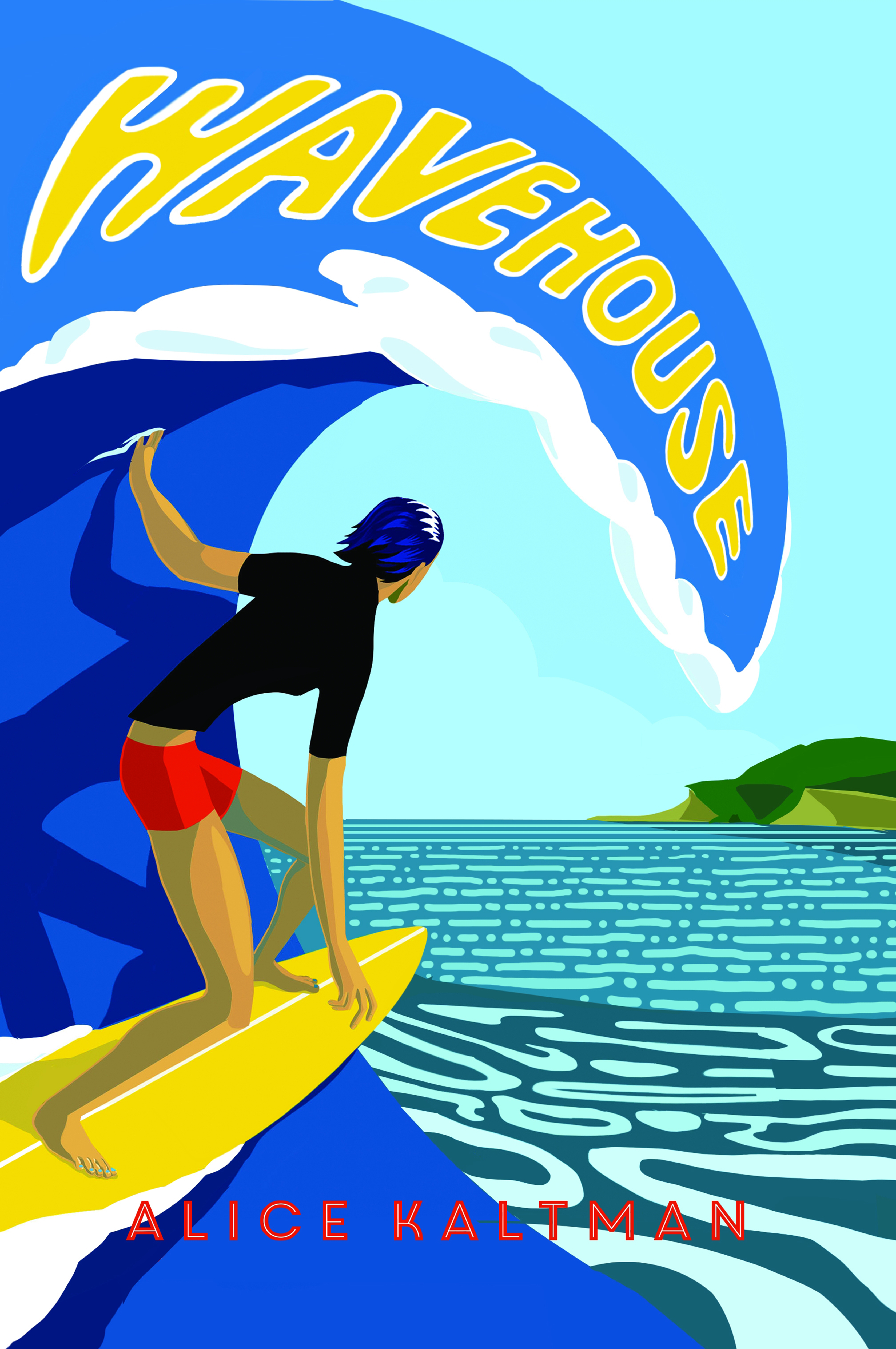 Saturday Jun 16, 2018
6:00 pm - 8:00 pm
POWERHOUSE @ the Archway
28 Adams Street (Corner of Adams & Water Street @ the Archway)
Brooklyn , NY 11201
RSVP appreciated. Please fill out the form at the bottom of this page if you plan on attending.
PLEASE NOTE: Submitting an RSVP for this event DOES NOT guarantee entrance. This is a free-access event — entrance will be on a first-come, first-served basis.
---
About the Book.
Sixteen year-old Anna Dugan is a super surfer who feels most at home when taking off on a ten-foot wave. But surf culture bores Anna big time. While other surfers follow trends and speak the lingo, Anna harbors a secret desire to be an artist, drawing houses made of waves. It's not the most practical dream for the daughter of a single mom living in Kendall's Watch, a beach town where most kids are so surf-centric they think 'Current Events' have something to do with ocean tides. To protect herself from the pressure and the panic, Anna decides to only surf at her private break, Secretspot, for the rest of the summer. But Secretspot becomes treacherous in ways Anna never imagined, and the danger has nothing to do with waves.
Anna is not only the best surfer in Kendall's, she's also the shyest. When a surf scout comes to town to gage her talent, Anna freaks out and refuses to let him watch her.
When a gorgeous stranger paddles out, smiling a bewitching smile and surfing like a god, their chemistry is impossible to ignore. A series of events are set in motion that will change Anna's life forever; events that raise difficult questions about love, honesty, betrayal and family ties.
In the end, is it worth it? Dive in to Wavehouse, life-preserver recommended, and the decision is yours.
About the Author.
As a young girl Alice longed to be a mermaid. Her idol sat demurely on the Chicken of the Sea tuna fish cans. She peeled labels off to save her image. Every night before bedtime Alice squeezed both legs in to one side of her pajama bottoms and shuffled around the house pretending she was as beautiful as the tuna fish mermaid.
Real mermaid-hood proved elusive, so Alice became a modern dancer instead. For over twenty years she worked with brilliant choreographers and performed in amazing places. And while she's still paid to do the occasional pirouette, Alice also works as a Parenting Coach/Writer helping out moms and dads, and talking to kids also, about their (often annoying) parents.
But Alice is most at home when upside down and underwater. She's been swimming her entire life, and surfing for the better part of adulthood. It's no surprise that Wavehouse her forthcoming novel from Fitzroy Books is about a surfer. And maybe it is a bit about Alice, too.
Alice also writes fiction for adults. Her story collection Staggerwing is filled with oddballs and odd events. Her work appears in numerous journals including Hobart, Whiskey Paper, Joyland, and BULL: Men's Fiction, and in the anthologies THE PLEASURE YOU SUFFER and ON MONTAUK. Most recently her story 'Maid Service' was selected as a semi-finalist for Best Small Fictions of 2017.
Alice splits her time between Brooklyn and Montauk, New York where she lives with her husband and daughter. She now wears her pajamas regular style.
RSVP
Bookings are closed for this event.