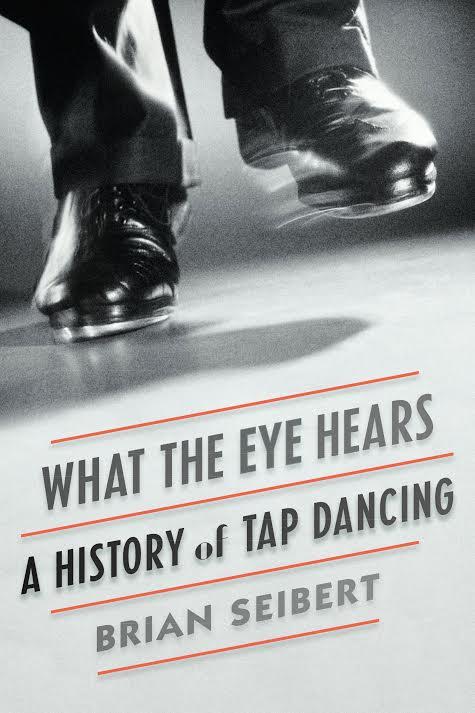 Thursday Nov 19, 2015
7:00 pm - 9:00 pm
THE POWERHOUSE ARENA [Dumbo]
37 Main Street
Brooklyn, NY 11201
For more information, please call 718.666.3049
RSVP appreciated: RSVP@powerHouseArena.com
-or-
Please fill out the "Bookings" form at the bottom of this page.
---
For this launch event, Seibert will illustrate the strong connections between the present of tap dancing and its past, between tradition and individual talents, by having some of the best hoofers in New York — Michela Marino Lerman, Max Pollak, Ayodele Casel — do "imitation dances" as Master Juba did in the 1840s. Each dancer will tap in the style of a self-chosen predecessor before segueing into his or her own style. Seibert will read from his book about the historical figures, and maybe put down some rhythms himself.
About What the Eye Hears:
Magisterial, revelatory, and—most suitably—entertaining, What the Eye Hears offers an authoritative account of the great American art of tap dancing. Brian Seibert, a dance critic for The New York Times, begins by exploring tap's origins as a hybrid of the jig and clog dancing from the British Isles and dances brought from Africa by slaves. He tracks tap's transfer to the stage through blackface minstrelsy and charts its growth as a cousin to jazz in the vaudeville circuits and nightclubs of the early twentieth century. Seibert chronicles tap's spread to ubiquity on Broadway and in Hollywood, analyzes its decline after World War II, and celebrates its rediscovery and reinvention by new generations of American and international performers. In the process, we discover how the history of tap dancing is central to any meaningful account of American popular culture.
This is a story with a huge cast of characters, from Master Juba (it was probably a performance of his in a Five Points cellar that Charles Dickens described in American Notes for General Circulation) through Bill Robinson and Shirley Temple, Fred Astaire and Ginger Rogers, and Gene Kelly and Paul Draper to Gregory Hines and Savion Glover. Seibert traces the stylistic development of tap through individual practitioners, vividly depicting dancers both well remembered and now obscure. And he illuminates the cultural exchange between blacks and whites over centuries, the interplay of imitation and theft, as well as the moving story of African- Americans in show business, wielding enormous influence as they grapple with the pain and pride of a complicated legacy. What the Eye Hears teaches us to see and hear the entire history of tap in its every step.
About the Author:
Brian Seibert is a dance critic for The New York Times and a contributor to The New Yorker. Born and raised in Los Angeles, he lives in Brooklyn with his wife and daughter. This is his first book.
RSVP
Bookings are closed for this event.