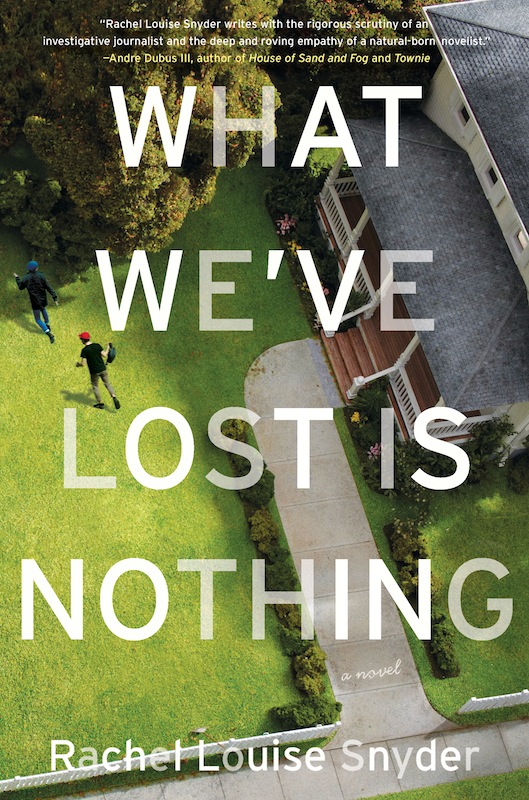 Thursday Jan 23, 2014
7:00 pm - 9:00 pm
THE POWERHOUSE ARENA [Dumbo]
37 Main Street
Brooklyn, NY 11201
For more information, please call 718.666.3049
RSVP appreciated: RSVP@powerHouseArena.com
-or-
Please fill out the "Bookings" form at the bottom of this page.
---
Snyder, an NPR contributor and investigative journalist, chronicles the first 24 hours after a mass burglary in a suburban Chicago neighborhood in her debut novel. Author Danielle Evans will join Snyder in conversation.
About What We've Lost is Nothing:
Nestled on the edge of Chicago's gritty west side, Oak Park is a suburb in flux. To the west, theaters and shops frame posh homes designed by Frank Lloyd Wright. To the east lies a neighborhood trying desperately to recover from urban decline. Although the community's Diversity Assurance program has curbed the destructive racial housing practices that migrated from Chicago's notorious west side over the past decades, cultural and racial integration has been tenuous at best.
In the center of the community sits Ilios Lane, a pristine cul-de-sac dotted with quiet homes that bridge Oak Park's extremes of wealth and poverty. On the first warm day in April, as Mary Elizabeth McPherson, a lifelong resident of Ilios Lane plays hooky from high school, a series of home invasions rock her neighborhood. A shocking act of violence and another of unexpected compassion in the wake of the burglaries leave the entire community indelibly altered, while the residents of Ilios Lane are thrust into an uneasy alliance and must take stock of the world they believed they lived in—and the world many of them were attempting to create. Snyder builds the story with subtle suspense, leading ultimately to an explosive conclusion.
Incisive and panoramic, What We've Lost Is Nothing weaves together an impressive cast of characters, whose lives collide in the wake of disaster. In this powerful fiction debut, Rachel Louise Snyder sheds light on the gray area where idealism confronts reality.
About the Author and Contributor:
Rachel Louise Snyder is a writer, radio commentator, and professor of creative writing at American University. Her first book, Fugitive Denim: A Moving Story of People and Pants in the Borderless World of Global Trade, was featured on more than two dozen public-radio programs across the United States, including This American Life, Marketplace, and the World. She has contributed regularly to NPR's All Things Considered and she hosted the public radio series' Global Guru, and Latitudes. Her writing has appeared in The New Yorker, The New York Times Magazine, Slate, Salon, The Washington Post, the Chicago Tribune, the New Republic, and many others. Originally from Chicago, she has lived in Boston, London, and Phnom Penh, and currently lives in Washington, DC, with her husband and daughter. She received her MFA from Emerson College. What We've Lost Is Nothing is her first novel.
Danielle Evans is the author of the short-story collection Before You Suffocate Your Own Fool Self, a co-winner of the 2011 PEN American Robert W. Bingham Prize for a first book, a National Book Foundation 5 under 35 selection for 2011, the winner of the 2011 Paterson Prize for Fiction, and the 2011 Hurston-Wright award for fiction.  Her work has been anthologized in The Best American Short Stories 2008 and 2010, and in New Stories from the South. She teaches literature and creative writing at American University in Washington DC.
---
For more information, please contact
Justin Levine
email: justin@powerhousearena.com
powerHouse Arena, 37 Main Street, Brooklyn, NY 11201
tel: 212-604-9074 x109
RSVP
Bookings are closed for this event.