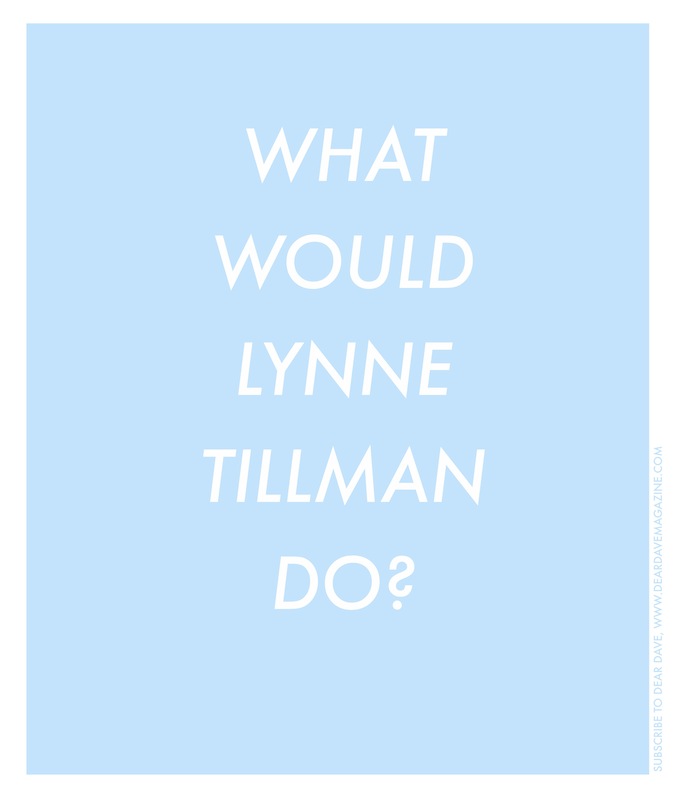 Thursday Mar 27, 2014
7:00 pm - 9:00 pm
THE POWERHOUSE ARENA [Dumbo]
37 Main Street
Brooklyn, NY 11201
For more information, please call 718.666.3049
RSVP appreciated: RSVP@powerHouseArena.com
-or-
Please fill out the "Bookings" form at the bottom of this page.
---
One of America's greatest minds showcases her charm, vision, and intellectual breadth in her book of eclectic essays. The program will be emceed by Amanda Stern of the Happy Ending Reading Series.
Got a question for Lynne? Send a tweet with the hashtag #WWLTD (What Would Lynne Tillman Do?) to @red_lemonade, @glossitis (Lynne Tillman), or @POWERHOUSEArena and Lynne will answer a selection of those questions live. We'll also be raffling off items, including a copy of the Jim Hodges' artists edition of Lynne's story collection Someday This Will Be Funny.
About What Would Lynne Tillman Do?:
Would Lynne Tillman Do? offers an American mind contemplating contemporary society and culture with wit, imagination, and a brave intelligence. Just as many of Tillman's short fictions have an essayistic quality about them, Tillman's essays often surge with narrative power. as she upends expectations, shifts tone, introduces characters, breaches limits of genre and category, reconfiguring the world with the turn of a sentence. Tillman, like other unique thinkers, sees the world differently, she is not a malcontent, but she is discontented. Her responses to art and literature, to social problems and questions about politics and the polity, change the reader's mind, startling it with new angles. Which is why so many of us who know her work often wonder: what would Lynne Tillman do?
A long-time resident of New York, Tillman's sharp humor is like her city's, tough and hilarious. It pervades these pages; Tillman's generosity and humanity are al- ways there, though, consolations for the sad truth.
There are distinct streams of concern coursing through the seeming eclecticism of topics—Hillary Clinton, interior design, Jane Bowles, O.J. Simpson, art and artists, Harry Mathews, the state of fiction, film, the state of her mind, the State of the Nation. There is a great variety, but what remains consistent is how differently she writes about them, how well she understands, how passionate and bold her writing is—she is always surprising and convincing.
What does Lynne Tillman do? Everything. Anything. You name it. She has a conversation with you, and you're a better, smarter person for it.
About the Author:
Lynne Tillman is the author of five novels, four collections of short stories, one collection of essays and two other nonfiction books. She has collaborated often with artists and writes regularly on culture. Her novels include American Genius, A Comedy (2006), No Lease on Life (1997), a New York Times Notable Book of 1998 and a finalist for the National Book Critics Circle Award; Cast in Doubt (1992); Motion Sickness (1991); and Haunted Houses (1987). Someday This Will Be Funny (2012) is her most recent short story collection. Her nonfiction books include The Velvet Years: Warhol's Factory 1965-1967, with photographs by Stephen Shore (1995); Bookstore: The Life and Times of Jeannette Watson and Books & Co. (1999), a cultural history of a literary landmark, and The Broad Picture, an essay collection. In 2013, her second essay collection, What Would Lynne Tillman Do? will be published by Red Lemonade
---
For more information, please contact
Justin Levine
email: justin@powerhousearena.com
powerHouse Arena, 37 Main Street, Brooklyn, NY 11201
tel: 212-604-9074 x109
RSVP
Bookings are closed for this event.