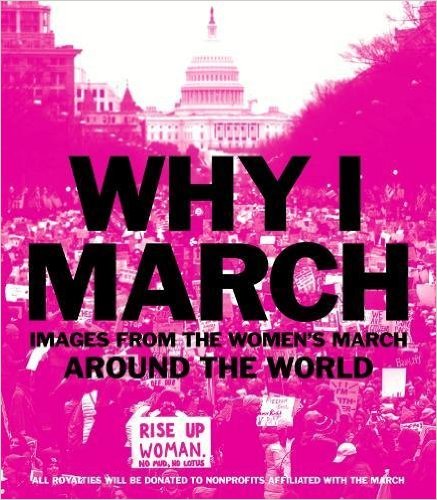 Tuesday Feb 28, 2017
7:00 pm - 9:00 pm
POWERHOUSE @ the Archway
28 Adams Street (Corner of Adams & Water Street @ the Archway)
Brooklyn , NY 11201
RSVP appreciated: RSVP@powerHouseArena.com
-or-
Please fill out the "Bookings" form at the bottom of this page.
---
POWERHOUSE is excited host the book launch event for the first book on The Women's March (all royalties will be donated to nonprofits affiliated with the March).WHY I MARCH: Images from The Women's March Around is the first photographic tribute to the largest peaceful demonstration in history.
About WHY I MARCH:
Published one month after five million people in more than 80 countries on all seven continents stood up to challenge the dangerous rhetoric of an administration on inauguration weekend, this book takes readers on a global tour of the marches and features colorful, inspiring photographs.
Featuring images of people in snow gear in Antarctica, women holding "Love Trumps Hate" signs in Durban, South Africa, and little girls in the streets of New York City, WHY I MARCH (ABRAMS) is organized by continent and showcases the recurring themes of inclusion and intersectionality that the March so embodied. The book also includes an in-depth Resources Guide for activists, old and new, who are looking for next steps to keep the momentum going, as well as information on existing grassroots organizations all over the United States. WHY I MARCH (ABRAMS) will honor the movement, help raise funds and awareness, and promote future activism.
Guests are strongly encouraged to bring their signs and posters from The Women's March the night of the event!
Cookies & treats will be provided by Butter & Scotch!
RSVP
Bookings are closed for this event.