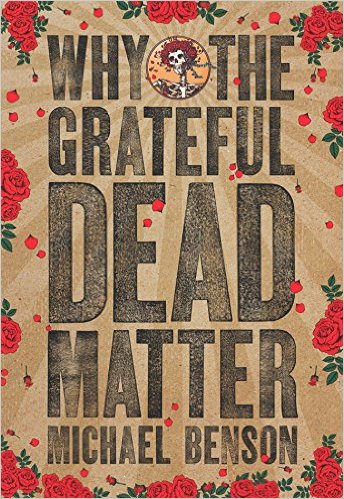 Tuesday Feb 16, 2016
7:00 pm - 9:00 pm
THE POWERHOUSE ARENA [Dumbo]
37 Main Street
Brooklyn, NY 11201
For more information, please call 718.666.3049
RSVP appreciated: RSVP@powerHouseArena.com
-or-
Please fill out the "Bookings" form at the bottom of this page.
---
Lifelong Deadhead Michael Benson celebrates the legacy of the Grateful Dead, and argues that they are not simply a successful rock-and-roll band but a phenomenon central to American culture.
About Why the Grateful Dead Matter:
"Anyone who acknowledges the inherent validity of someone else's spiritual experience—and becoming a Deadhead was nothing if not a spiritual transformation—will find a fascinating wealth of information in Michael Benson's glorious manifesto. He gets what being a Deadhead was about, and he can write it, while also being historically perceptive. Besides, the book is fun!"—Dennis McNally, former Grateful Dead publicist, author of A Long Strange Trip and On Highway 61
In Why the Grateful Dead Matter, Michael Benson defends the proposition that the Grateful Dead are, in fact, a musical movement as transformative as any -ism in the artistic history of this century and the last. And a lot more fun than most.
From the street festivals of Haight-Ashbury to the cross-country acid tests with the Merry Pranksters, and from the sound-and-light show at the Great Pyramid at Giza to the ecstatic outpouring of joy at Soldier Field in the summer of '15, the Grateful Dead have been at the center of American life, music, and karmic flow for fifty years. In Why the Grateful Dead Matter, Michael Benson brings it all back to life and makes a compelling case for the band's lasting cultural importance.
About the Author:

Michael Benson has written about music, sports, crime, film, the military, and politics for a number of national publications. He is the author of many books, including The Devil at Genesee Junction and Murder in Connecticut. He lives in Brooklyn and is a lifelong follower of the Grateful Dead.
RSVP
Bookings are closed for this event.