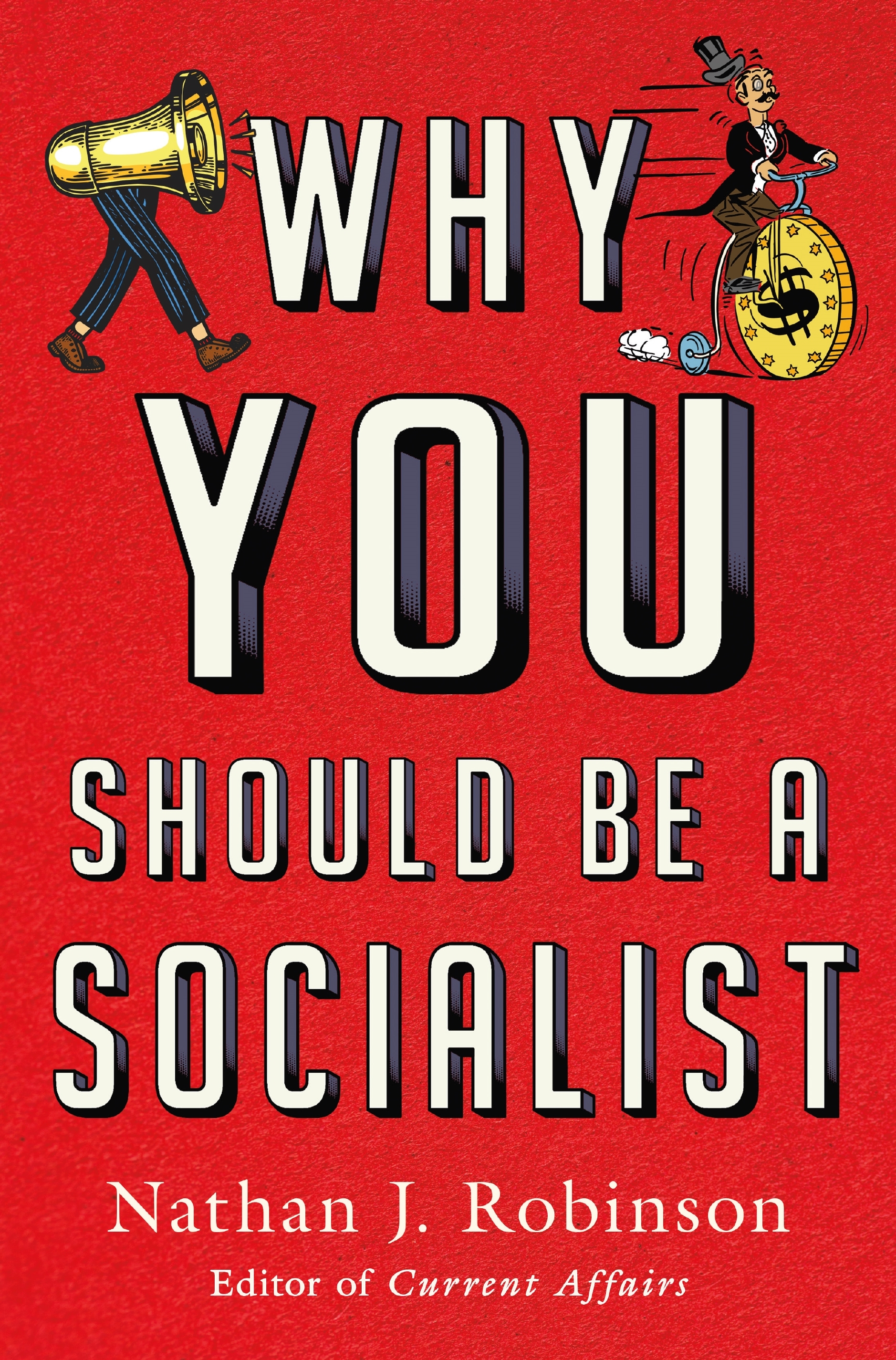 Thursday Dec 12, 2019
7:00 pm - 9:00 pm
POWERHOUSE @ the Archway
28 Adams Street (Corner of Adams & Water Street @ the Archway)
Brooklyn , NY 11201
RSVP encouraged & appreciated.
Please fill out the form at the bottom of this page if you plan on attending. Facebook event found here.
PLEASE NOTE: Submitting an RSVP for this event DOES NOT guarantee entrance. This is a free-access event — entrance will be on a first-come, first-served basis.
---
About the Book.
A new generation of American socialists have sprouted, drawing from the ideas of Bernie Sanders' 2016 presidential campaign and beyond. Today, more young people support socialism than any time since the labor movement of the 1920s, the Democratic Socialists of America exceeding 50,000 members nationwide.
Should we be concerned for our country when young, unaccustomed politicians assume office, like 28-year-old Alexandria Ocasio-Cortez? Or, should we look forward to our brilliant socialist future?
Robinson gives readers the base of twenty-first century socialism and why everyone should want to take part in this thrilling new chapter of American politics. He encourages both liberals and conservatives to make an effort to understand the true nature of socialist thought, whether they agree with it or not.
WHY YOU SHOULD BE A SOCIALIST is honest, compelling, engaging and powerful, successful in convincing even the most apprehensive readers of the benefits of socialist ideology. We look forward to discussing it with you in the weeks to come.
About The Author.
NATHAN J. ROBINSON is a leading voice of millennial left politics. He is the editor of Current Affairs, a print magazine of political and cultural analysis. His work has appeared in The New York Times, The Washington Post, The Guardian, The New Republic, The Nation, and elsewhere. A graduate of Yale Law School, he is a PhD student in Sociology and Social Policy at Harvard University, where his work focuses on the U.S. criminal justice system.
About The Moderator.
TIMOTHY FAUST is the author of Health Justice Now. His writing has appeared in Splinter, Jacobin, and Vice, among others. He has worked as a data scientist in the healthcare industry, before which he enrolled people in ACA programs in Florida, Georgia, and Texas, where he saw both the shortcomings of the ACA and the consequences of the Medicaid gap firsthand. Since 2017, he's been driving around the United States in his 2002 Honda CR-V talking to people about health inequity in their neighborhoods. He lives in Brooklyn.

RSVP
Bookings are closed for this event.