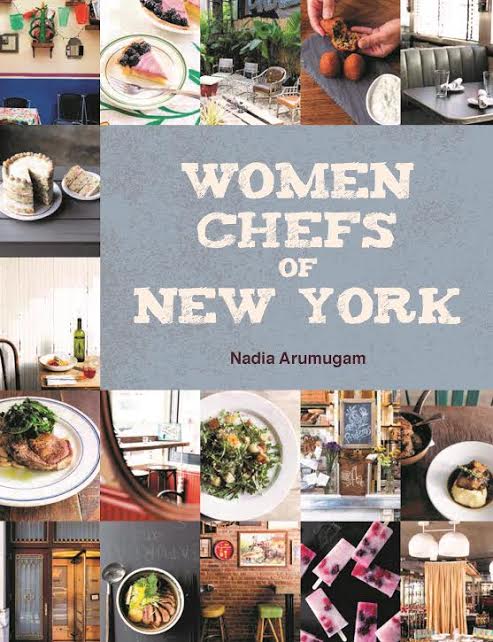 Monday Oct 26, 2015
7:00 pm - 9:00 pm
THE POWERHOUSE ARENA [Dumbo]
37 Main Street
Brooklyn, NY 11201
For more information, please call 718.666.3049
RSVP appreciated (but Not Required): RSVP@powerHouseArena.com
-or-
Please fill out the "Bookings" form at the bottom of this page .
---
Interviews with more than 25 female chefs in New York reveal insights into some of the city's top culinary talent, and pages of mouthwatering images will inspire readers to try these exclusive recipes!  Contributing chefs Einat Admony, Fany Gerson, and Joy Williams will join in a panel discussion.  Tastings will be served.
About Women Chefs of New York:
Women Chefs of New York includes interviews and recipes from:
April Bloomfield, The Spotted Pig & The Breslin
Gabrielle Hamilton, Prune and a James Beard Best Chef NYC
Sohui Kim, The Good Fork
Sawako Okochi, Shalom Japan
Alex Raij, El Quinto Pino
And many more!
More than twenty-five female chefs in New York City share their beloved recipes in Women Chefs of New York by food editor and cookbook author Nadia Arumugam.
Women Chefs of New York is a collection of recipes as diverse as New York City's vast array of cuisine itself. The female trio behind the hugely popular Pies 'n' Thighs divulges their fried chicken and biscuits recipe; legendary Mediterranean cuisine chef Einat Admony offers her green shakshuka; and Christina Tosi, owner and founder of Momofuku Milk Bar, gifts the reader with her secrets for birthday cake truffles.
About the Author and Panelists:
Nadia Arumugam writes the Chew On This column for Forbes.com and the Food Explainer column for Slate. Her writing and recipes have appeared in numerous other publications and websites including Saveur, Epicurious, and Gilt Taste. A member of the U.S. Association of Food Journalists, she is also the author of the cookbook Chop, Sizzle & Stir. Born in Malaysia and raised in London, Nadia now lives in New York City with her husband, Peter, and son, Zain.
Einat Admony is the chef-owner of the Mediterranean inspired Soho restaurant Balaboosta, the Modern Israeli hotspot Bar Bolonat in the West Village and the falafel food food concept Taïm. Born and Raised in Israel, she worked under Bobby Flay, David Bouley and Floyd Cardoz when she moved to New York not long finishing culinary school in Tel Aviv. She published her first cookbook in 2013 and  has been featured in The New Yorker, The New York Times, and New York magazine, among many others. A veteran of the food network she has battled against Bobby Flay on his throw down series and competed in Chopped!
Fany Gerson is the creative force behind Dough –  purveyor of the best doughnuts in the country according to Food & Wine magazine. The original location of Dough opened in Bed Stuy in 2010 and just last year Fany opened a 1600 sq feet storefront in the Flat Iron District. Fany is also the owner of La Newyorkina selling Mexican ices or Paletas at fairs and various locations throughout the city as well as Mexican inspired confections through an online store. A graduate of the Culinary Institute of American, she worked at Eleven Madison Park for two years on the savory side and helmed the pastry kitchen at Rosa Mexicano before starting out on her own. She is also the author of two cookbooks.
Jody Williams is chef owner of Buvette restaurants or "Gastrothèques" in New York City's West Village and Paris, and Via Corota also in the West Village, which she opened in 2014 with her partner Rita Sodi. Born in Sacramento, California, Jody is a self-taught chef. After working in restuarants in Europe and Japan she became the chef of several acclaimed Italian eateries in New York, including Morandi, Il Buco and Giorgione before opening the diminutive French comfort food spot Buvette in 2010. She has also served as a judge on the Food Network's Chopped and her cookbook Buvette: The pleasure of Food, was described by Alice Waters as a "treasure."
---
Alice Gao has worked with the Food Network, the Cooking Channel, Food & Wine, T: The New York Times Style Magazine, Kinfolk, and Cereal magazine.
RSVP
Bookings are closed for this event.