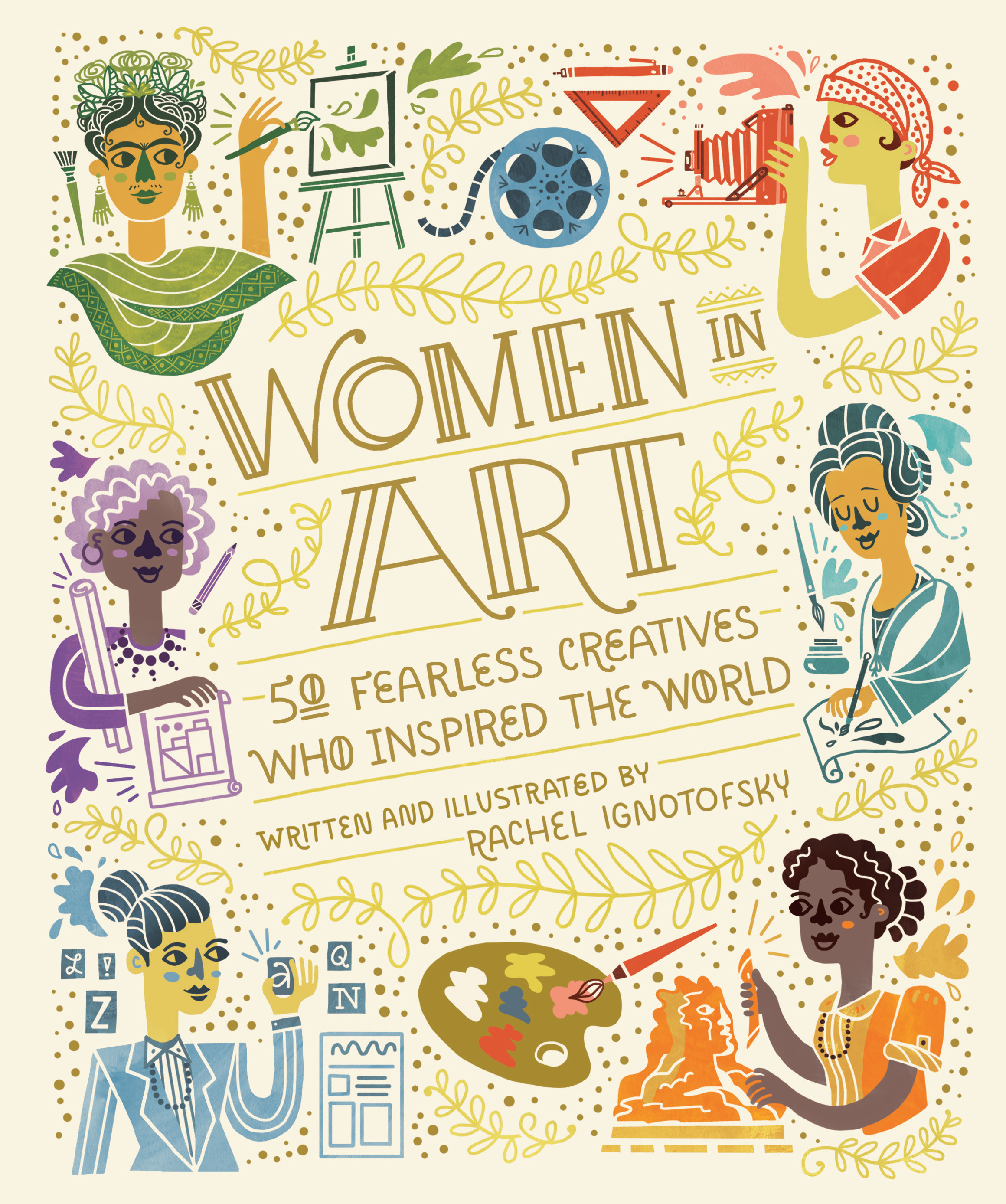 Friday Oct 04, 2019
7:00 pm - 9:00 pm
POWERHOUSE @ the Archway
28 Adams Street (Corner of Adams & Water Street @ the Archway)
Brooklyn , NY 11201
RSVP encouraged & appreciated.
Please fill out the form at the bottom of this page if you plan on attending. Facebook event found here.
PLEASE NOTE: Submitting an RSVP for this event DOES NOT guarantee entrance. This is a free-access event — entrance will be on a first-come, first-served basis.
---
About the Book.
From Rachel Ignotofsky, the New York Times bestselling author of Women in Science, Women in Sports, and The Wondrous Workings of Planet Earth, comes Women in Art, a thrilling collection of illustrated profiles of 50 pioneering female artists from the 11th century to today.
Celebrating the success of the bold female creators who inspired the world and paved the way for the next generation of artists, Women in Art highlights the achievements and stories of well-known figures like painters Frida Kahlo and Georgia O'Keefe, as well as lesser-known names like 19th-century African-American quilter Harriet Powers and Hopi-Tewa ceramic artist Nampeyo. Covering a wide array of artistic mediums, this fascinating collection also contains infographics about art tools and techniques, statistics about women's representation in museums, and more.
About The Author.
Rachel Ignotofsky is a New York Times bestselling author, illustrator, and designer. She graduated from Tyler School of Art's graphic design program and formerly worked as a senior designer and illustrator at Hallmark Greetings. Rachel and her work have been featured in many print and online media outlets such as the New York Times, the Los Angeles Times, Scientific American, Science Friday, Brain Pickings, and more. She is the author of Women in Science, Women in Sports, I Love Science, and The Wondrous Workings of Planet Earth.
RSVP
Bookings are closed for this event.