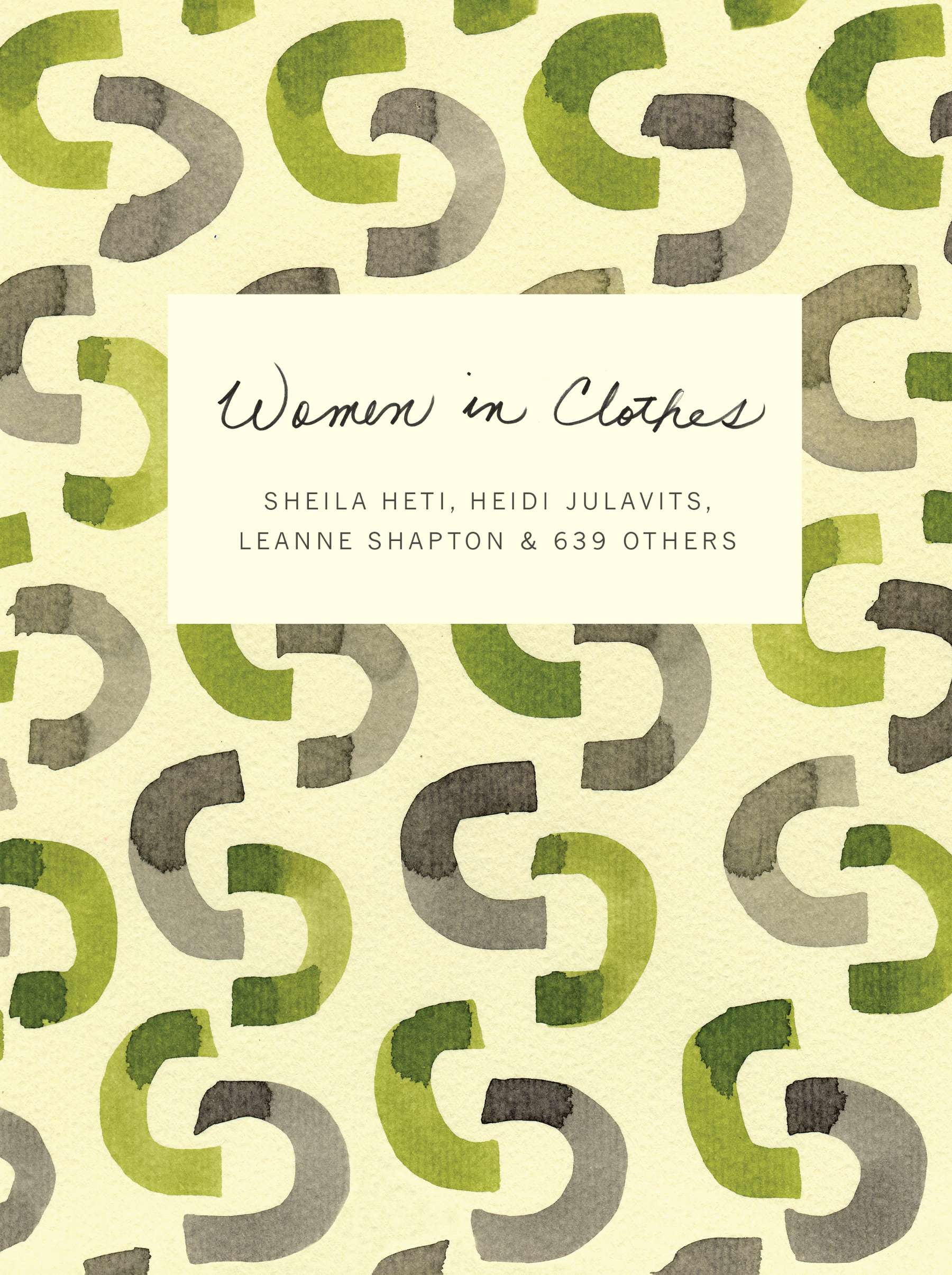 Monday Sep 08, 2014
7:00 pm - 9:00 pm
THE POWERHOUSE ARENA [Dumbo]
37 Main Street
Brooklyn, NY 11201
For more information, please call 718.666.3049
RSVP appreciated: RSVP@powerHouseArena.com
-or-
Please fill out the "Bookings" form at the bottom of this page.
---
In this groundbreaking assemblage of interviews, photographs, illustrations and meditations, Sheila Heti, Heidi Julavits, Leanne Shapton, and 639 other contributors of diverse backgrounds explore the myriad ways in which women relate to the clothing they wear.
**Clothing Swap!**: Sheila, Heidi, and Leanne invite you to bring up to 5 items of clothing for an on-site swap before and after the book presentation! Any remaining clothes will be donated to VIP Mujeres.
About Women in Clothes: 
Women in Clothes is a book unlike any you have seen before. Part personal memoir, part sartorial guide, it incorporates the view from hundreds of women of all nationalities—famous, anonymous, married, single, young, and old—of our clothing, and how the garments we put on each day define and shape us.
It starts with a survey. The editors composed a list of more than fifty questions, all designed to prompt women to think more deeply about their personal style: With whom do you talk about clothes? Did anyone ever say anything to you that made you see yourself differently, on a physical and especially sartorial level? Do you think you have taste or style? Which one is more important? Accompanying these responses are interviews, essays, photographs, and illustrations—contributed by writers, artists, and cognoscenti, including Cindy Sherman, Eileen Myles, Rachel Kushner, Miranda July, and Molly Ringwald—that plumb the aspects of body image and self-esteem, which are so integral to what women wear.
What we choose to put on our bodies may seem simple—but clothing can give us confidence, remind us of childhood, change our mood, act as armor or disguise, or become the tool by which we reinvent ourselves. Women in Clothes is a rich exploration of the power of women's stylistic choices, lending humor and depth to the attention we pay to clothes.
About the Editors: 
Sheila Heti is the author of five books, including the critically acclaimed How Should a Person Be? She writes regularly for the London Review of Books and is an editor and interviewer at The Believer magazine.
Heidi Julavits is the author of four novels, most recently The Vanishers, winner of the PEN/New England Fiction Award. She is a founding editor of The Believer and an associate professor at Columbia University.
Leanne Shapton is a Canadian illustrator, author, and publisher based in New York City. She is the author of Important Artifacts and Swimming Studies, winner of the 2012 National Book Critics Circle Award for Autobiography.
RSVP
Bookings are closed for this event.