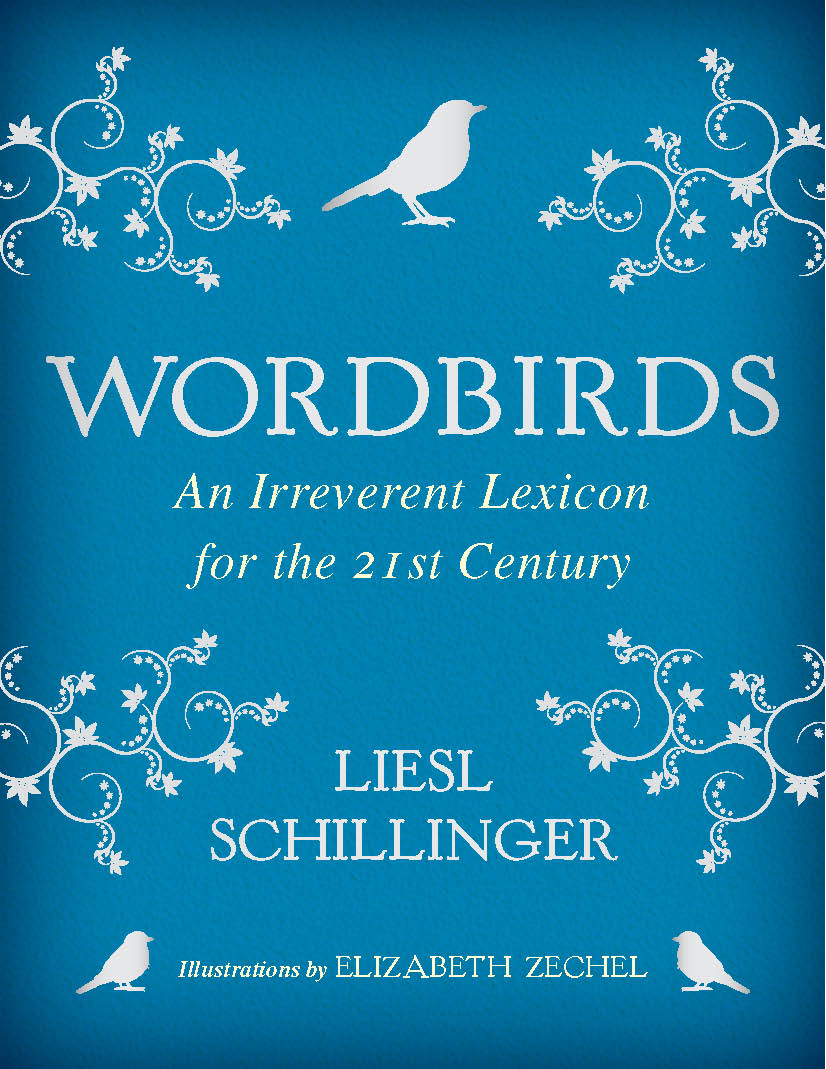 Wednesday Oct 16, 2013
7:00 pm - 9:00 pm
THE POWERHOUSE ARENA [Dumbo]
37 Main Street
Brooklyn, NY 11201
For more information, please call 718.666.3049
RSVP appreciated: RSVP@powerHouseArena.com
-or-
Please fill out the "Bookings" form at the bottom of this page.
Drinks will be served.
---
Based on Schillinger's popular blog, this witty collection of illustrated neologisms offers a funny (and necessary) vocabulary for the twenty-first century. Author Teddy Wayne joins Schillinger in conversation.
About WORDBIRDS:
Based on her "Wordbirds" blog, Liesl Schillinger's witty and wise collection of neologisms defines the peculiarities of modern life that we recognize, but until now were unable to put into words. With her finger on the pulse of the digital age, Schillinger has created a fresh and funny dictionary for the twenty-first century.
This beautiful gift book features a stunning array of full-color bird illustrations that bring to life the spirit of each coinage, from the anxious "E-Quail" to the irksome "Wordpecker." With its clever embrace of language and astute cultural observations, Wordbirds takes word humor to a whole new level.
Canonbail: To intend to spend one's leisure hours reading great works of literature, but to end up reading less lofty fare. Usage: Riky packed Moby Dick for the train ride to East Hampton, but at Penn Station she canonbailed and bought a handful of glossy magazines.
Polterguy: An ex-boyfriend who exerts a haunting, destructive influence on a person's later relationships. Usage: Augusta had just gotten engaged to Sam when her polterguy, Mitchell, called after a long silence and told her he was coming to town.
About the Author and Contributor:
Liesl Schillinger worked at The New Yorker from 1988 to 2005, and has written for many publications including The New York Times, The New York Times Book Review, The New Yorker, the Washington Post, and The New Republic. She now writes full-time as a regular contributor to the New York Times Book Review, a book columnist for The New York Times Styles section, and a theater reviewer for Vogue. Her translation of the German novel "Every Day, Every Hour," by Natasa Dragnic, came out in May 2012 from Viking. See more at her website, www.lieslschillinger.com
Teddy Wayne is the author of the novels The Love Song of Jonny Valentine (Free Press) and Kapitoil (Harper Perennial), for which he was the winner of a 2011 Whiting Writers' Award and a PEN/Bingham Prize, New York Public Library Young Lions Fiction Award, and Dayton Literary Peace Prize finalist. The recipient of an NEA Creative Writing Fellowship, his work regularly appears in The New Yorker, the New York Times, McSweeney's, and elsewhere. He has taught at Washington University in St. Louis and Marymount Manhattan College, and he lives in New York.
---
For more information, please contact
Justin Levine
email: justin@powerhousearena.com
powerHouse Arena, 37 Main Street, Brooklyn, NY 11201
tel: 212-604-9074 x109
RSVP
Bookings are closed for this event.