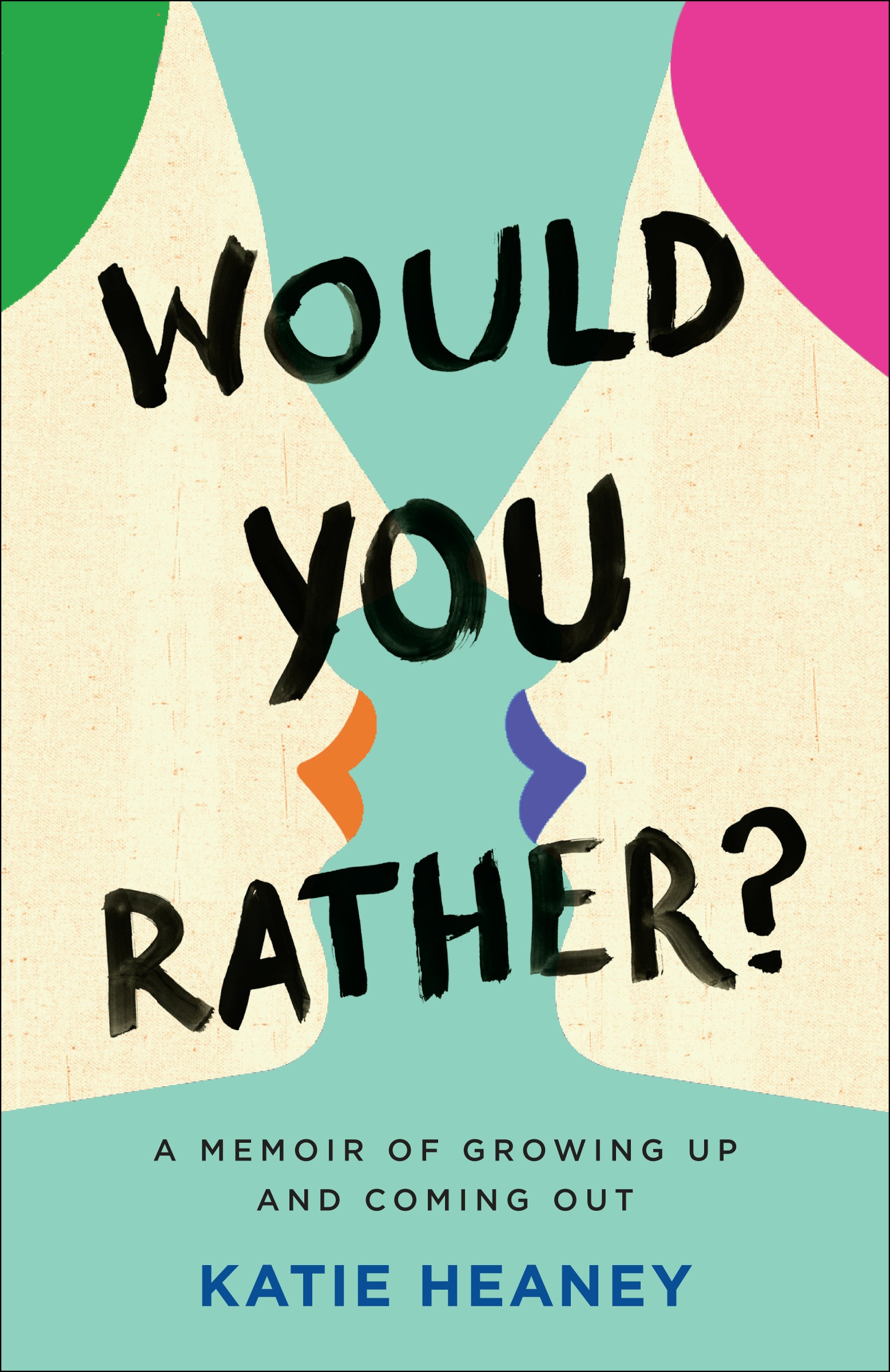 Thursday Mar 29, 2018
7:00 pm - 9:00 pm
POWERHOUSE @ the Archway
28 Adams Street (Corner of Adams & Water Street @ the Archway)
Brooklyn , NY 11201
RSVP appreciated. Please fill out the form at the bottom of this page if you plan on attending.
PLEASE NOTE: Submitting an RSVP for this event DOES NOT guarantee entrance. This is a free-access event — entrance will be on a first-come, first-served basis.
---
"What does it mean to find yourself, to know who you are and walk boldly in that truth? Would You Rather? takes readers on that journey along with Katie, reveling in the relief and glee of finding your tribe and frolics in the exquisite joy of being a woman who loves women."
—Jenna Wortham, staff writer at New York Times Magazine and co-host of the podcast Still Processing
"Would You Rather? is an extraordinarily generous and affecting book. Katie Heaney has written something with a remarkable amount of room in it–enough for anyone to spread out and connect with. It's deeply felt, clear-eyed, joyful and illuminating."
—Mallory Ortberg, author of Texts from Jane Eyre: And Other Conversations with Your Favorite Literary Characters
"Would You Rather? is an intelligent and intrepid journey exploring coming-of-sexuality. Heaney explores her writing process, anxiety, shame, and identity with enviable wit and wisdom. I devoured this book as though my life depended it on; and you will too."
—Chloe Caldwell, author of Women and I'll Tell You in Person
---
About the Book.
When Katie Heaney published her first book of essays chronicling her singledom up to age 25, she was still waiting to meet the right guy. Three years later, a lot changed… For one thing, she met the right girl.
In Would You Rather?, Katie opens up about realizing she is gay at the age of 28. She tackles everything from the trials of dating in New York City to the growing pains of her first relationship, from obsessing over Harry Styles to learning to accept herself all over again. As she revisits her past, looking for any "clues" that might have predicted this outcome, Katie reveals that life doesn't always move directly from point A to point B—no matter how much we might want it to.
Exploring love, sexuality, identity and friendship with her neurotic wit and endearing intimacy, Katie shares the message that it's never too late to find love, or yourself.
About the Author.
Katie Heaney is a freelance writer and was most recently a senior editor at BuzzFeed. Her writing has appeared in Cosmopolitan, Vulture, The Hairpin, The Awl, and Pacific Standard, among other places. She is the author of a memoir, Never Have I Ever, as well as the novels Dear Emma and Public Relations (co-authored with Arianna Rebolini). She lives in Brooklyn.
About the Moderator.
Shannon Keating is the LGBT Editor at BuzzFeed News. Her writing has also appeared at or on TheAtlantic.com, Bitch, The Rumpus, Salon, and others.
RSVP
Bookings are closed for this event.