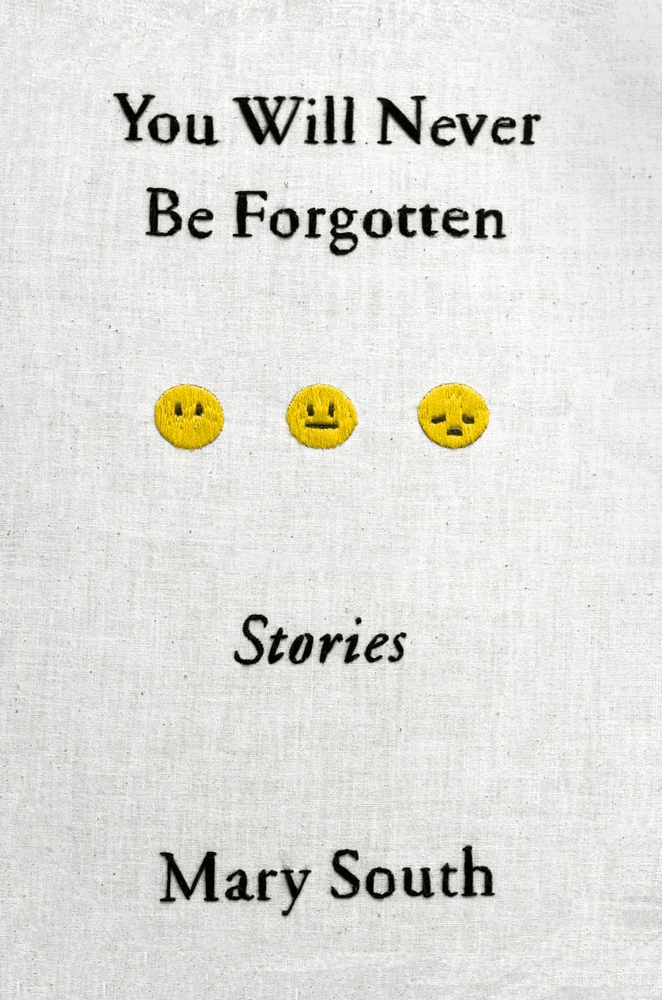 Tuesday Mar 10, 2020
7:00 pm - 9:00 pm
POWERHOUSE @ the Archway
28 Adams Street (Corner of Adams & Water Street @ the Archway)
Brooklyn , NY 11201
RSVP encouraged & appreciated.
Please fill out the form at the bottom of this page if you plan on attending. Facebook event can be found here.
PLEASE NOTE: Submitting an RSVP for this event DOES NOT guarantee entrance. This is a free-access event — entrance will be on a first-come, first-served basis.
---
PRAISE FOR MARY SOUTH AND YOU WILL NEVER BE FORGOTTEN
"South debuts with a playful, astute collection about modern alienation . . .South's stories are both funny and profound, often on the same page, but perhaps her best skill is plumbing the intricacies of loneliness, expertly dissecting what that term means in a technology-driven world. This is an electric jolt from a very talented writer."
—Publishers Weekly (starred review)
About the Book.
As technology increasingly permeates every domain of life – from the economy to the nature of knowledge – it is perhaps one of the author's tasks to grapple with how technology has changed our relationship to our own personhood, desires and fears. Mary South's timely debut short-story collection You Will Never Be Forgotten captures the intersection of fascination and frustration in contemporary technological life. In the collection you will find a content moderator for a search engine turns from stalking her rapist online to following him in real life, as well as a sensitive misfit that goes missing at a camp for recovering internet trolls. Provocative and bitingly funny, South's stories explore a double bind: how technology has generated new ways to control our relationships, as well as new ways to attempt to escape the incontrollable.
South's collection marks the arrival of a perceptive, idiosyncratic, instantly recognizable voice in fiction – a voice that adapts itself through various styles and stories to reflect the use of language in the twenty-first century. In this way, her stories vividly capture the effects of technology on life, as well as how storytelling itself is changed by these processes. Neither flamboyantly techno-utopian nor dejectedly pessimistic, South's ten stories balance a critique of the emotional precariousness of technological environments with the hope and love that can be found in these new cultural climates.
About The Author.
Mary South is a graduate of Northwestern University and the MFA program in fiction at Columbia University, where she was a chosen for a Henfield scholarship. For many years, she has worked with Diane Williams as an editor at the literary journal NOON. She is also a former intern in The New Yorker's fiction department and a Bread Loaf work-study fellow. Her writing has appeared in The Believer, The Collagist, Conjunctions, Electric Literature, NewYorker.com, NOON, and Words Without Borders. The writer Maile Meloy awarded her story "Not Setsuko" an honorable mention in the Zoetrope: All Story fiction contest. She lives in New York.
About The Moderator.
Alexandra Kleeman is a NYC-based writer of fiction and nonfiction, and an assistant professor at Columbia University. Her fiction has been published in The Paris Review, Zoetrope: All-Story, Conjunctions, Guernica, and Gulf Coast, among others. Nonfiction essays and reportage have appeared in Tin House, n+1, and The Guardian.  Her books include You Too Can Have a Body Like Mine, Intimations, and the forthcoming Something New Under The Sun.
RSVP
Bookings are closed for this event.