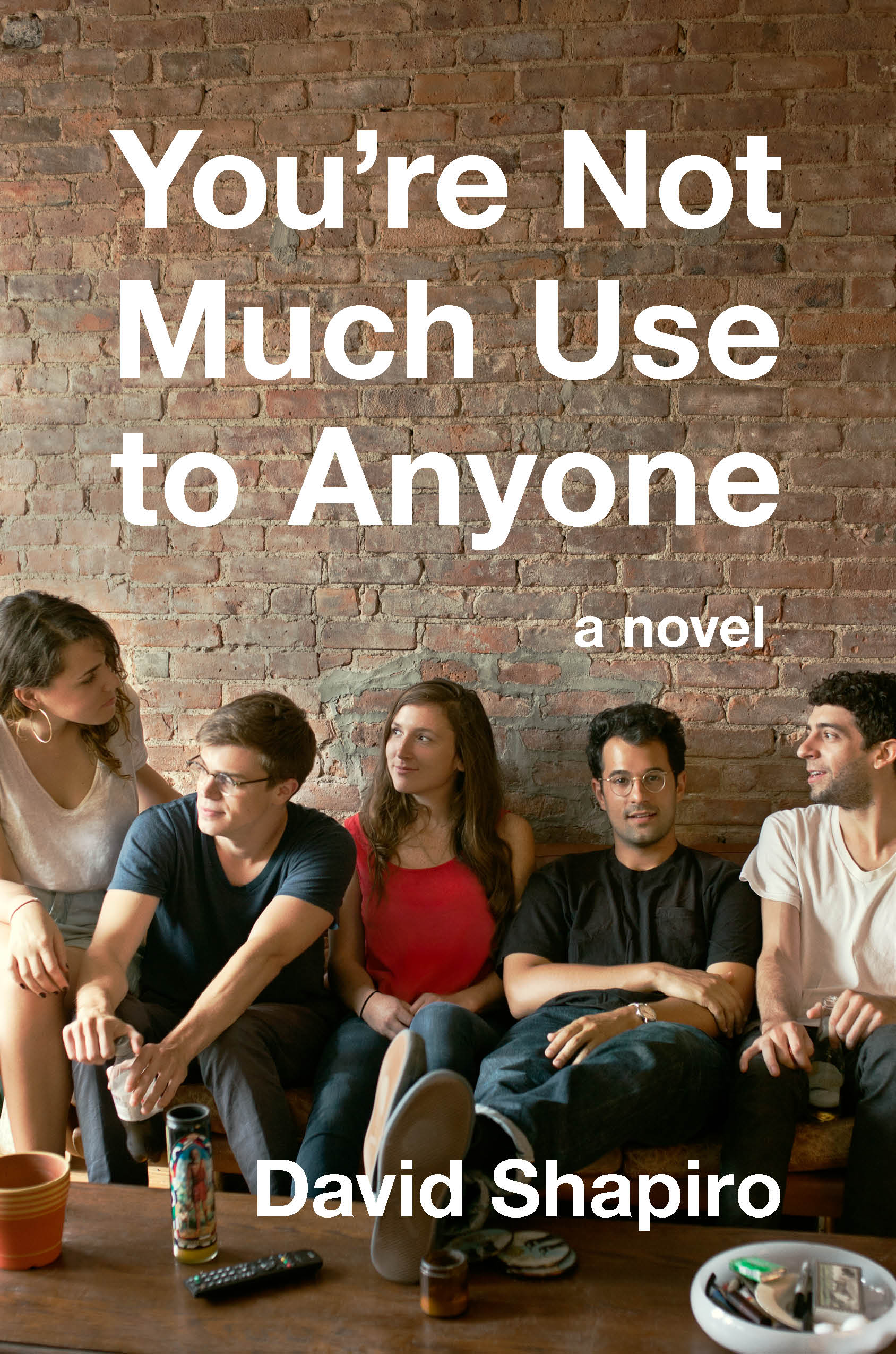 Thursday Jul 31, 2014
7:00 pm - 9:00 pm
THE POWERHOUSE ARENA [Dumbo]
37 Main Street
Brooklyn, NY 11201
For more information, please call 718.666.3049
RSVP appreciated: RSVP@powerHouseArena.com
-or-
Please fill out the "Bookings" form at the bottom of this page.
---
Shapiro's provocative debut novel blurs the line between life and fiction, depicting the obsessive world of today's twenty-somethings with frightening clarity. Jesse Cohen of the band Tanlines joins him in conversation. Tao Lin, Jon Caramanica, and Sasha Frere-Jones to DJ.
About You're Not Much Use to Anyone
You're Not Much Use to Anyone is a pitch-perfect take on the world young people live in today and the disparity between their online and offline lives. David is a freshly minted NYU grad who's working a not-quite-entry-level job, falling in love, and telling his parent's he's studying for the LSAT. He starts a Tumblr blog, typing out posts on his BlackBerry under his desk, and quickly becomes a blogging sensation. The New York Times runs a feature on profiles him; he meets President Obama. But his outward fame doesn't quell his confusion about the world and his direction in it.
Shapiro's touching and funny debut records the growing pains familiar to college graduates: they're given freedom and responsibility counterweighted by guilt trips and rent money. David navigates this world with equal parts humor and idealism.
About the Author and Moderator:
David Shapiro is the creator of the hit blog Pitchfork Reviews Reviews and The World's First Perfect Zine. He has written for The New York Observer, The Wall Street Journal, Interview, and other places. He is currently a law student.
Jesse Cohen is one half of the band Tanlines and the host of the podcast "No Effects with Jesse Cohen."
---
For more information, please contact
Hal Hlavinka
email: hal@powerhousearena.com
powerHouse Arena, 37 Main Street, Brooklyn, NY 11201
tel: 212-604-9074 x109
RSVP
Bookings are closed for this event.