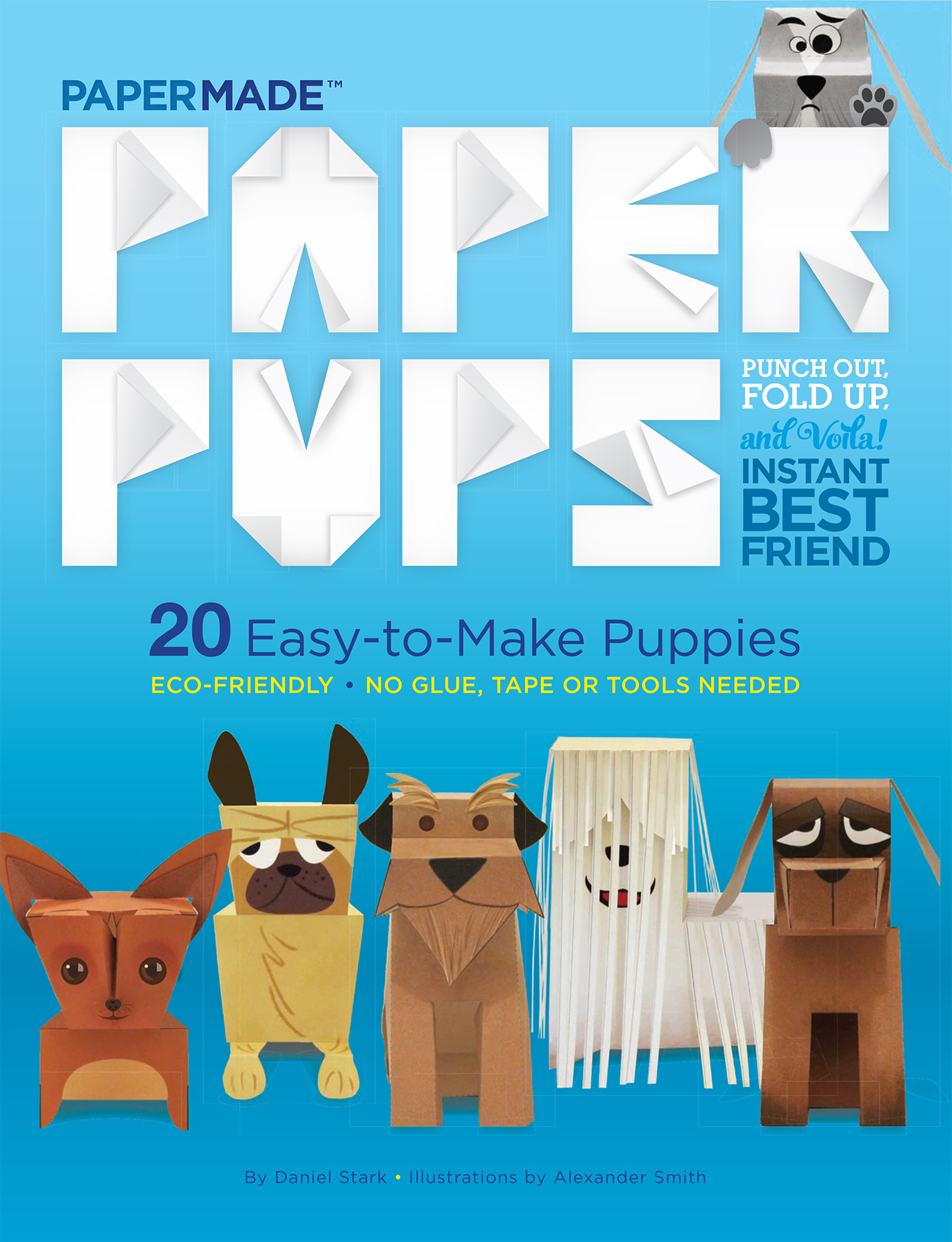 Sunday Nov 17, 2013
3:00 pm - 4:00 pm
THE POWERHOUSE ARENA [Dumbo]
37 Main Street
Brooklyn, NY 11201
Category(ies)
For more information, please call 718.666.3049
RSVP appreciated: RSVP@powerHouseArena.com
-or-
Please fill out the "Bookings" form at the bottom of this page.
---
Join us as we construct our own Paper Pups – each dog design is pre-cut, scored and perforated for easy assembly without the aid of glue, tape, or other tools!
About PAPER PUPS:
Paper Pups is a book that comes alive! With 20 unique dog designs, each Paper Pup is pre-cut, scored, and perforated so you can simply punch them out of the page, fold them up with easy-to-follow instructions, and they become adorable, iconic 3-D objects to love and enjoy. Paper Pups deftly combines paper craft with paper engineering so no glue, tape, or tools are needed!
Best of all, they don't need to be walked, fed, or paper-trained…Paper Pups make great companions for ages 7 to 101 and may actually be as fun as a real puppy.
Includes the bestest friends you'll soon come to love:
•Frankie the table scrap-lovin' Dachshund
•Ginger the star-crossed Pug
•Baxter the famous Chihuahua
•Baker the Jamaican Komondor
•Oliver the upper-crust Welsh Terrier
•Floyd the twitchy Bearded Collie
And 14 more of their friends!
PaperMade™ Books are easy to understand and assemble—no glue, tape, or tools are EVER needed. They're a safe, simple, and nostalgic alternative to digital games that are fun for the whole family. PaperMade™— Paper craft for the masses.
About the Author:
PaperMade™ toy and game kits put the power to create and to play in your hands! Transform simple, flat, paper pages into functional 3-D games, toys, lifestyle accessories, and sculptures. PaperMade™ is a creation of Daniel Stark, of New York City's Stark Design. Stark is the co-author of Stoked: The Evolution of Action Sports (Empire Editions, 2006). Stark holds a BFA from Parsons School of Design and resides in New York City with his wife.
---
For more information, please contact
Justin Levine
email: justin@powerhousearena.com
powerHouse Arena, 37 Main Street, Brooklyn, NY 11201
tel: 212-604-9074 x109
RSVP
Bookings are closed for this event.