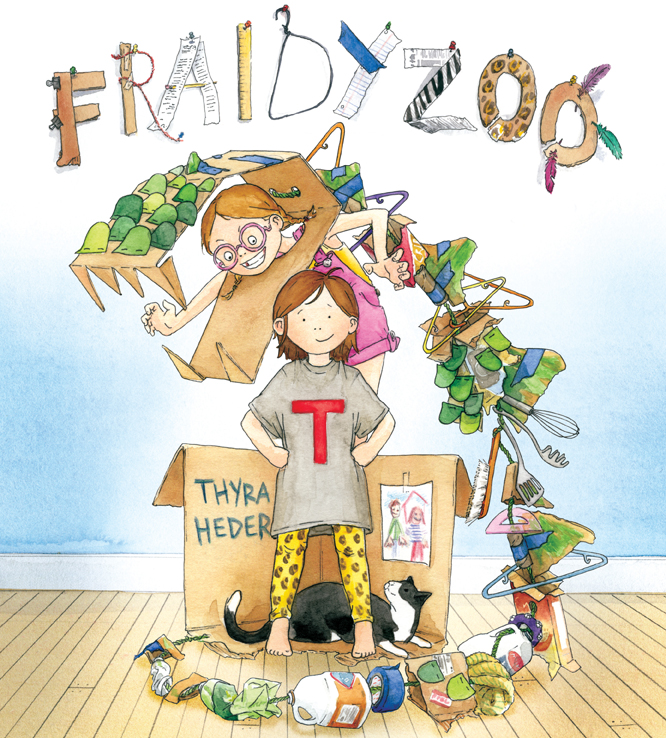 Sunday Nov 10, 2013
4:00 pm - 5:00 pm
THE POWERHOUSE ARENA [Dumbo]
37 Main Street
Brooklyn, NY 11201
Category(ies)
For more information, please call 718.666.3049
RSVP appreciated: RSVP@powerHouseArena.com
-or-
Please fill out the "Bookings" form at the bottom of this page.
---
In this charming, witty picture book debut, a young girl overcomes her fear of the zoo by constructing homemade costumes and acting out zoo animals.
About FRAIDYZOO:
It's a great day to go to the zoo! As her family hustles to get out the door, Little T lags behind. She's afraid to go back to the zoo; the only trouble is, she can't remember why. As an ingenious solution to help her remember, her mom, dad, and sister construct homemade costumes and act out zoo animals-in alphabetical order, no less! The costumes and scenes grow increasingly elaborate and breathtakingly creative. An umbrella and bubble wrap magically transform into a jellyfish, bath towels and a can of soda become a parrot, and many, many more. At the end of the day, Little T has conquered her fear and no longer feels like a "fraidyzoo."
In this charming, witty picture book debut, Thyra Heder honors the bravery it takes to face your fears, and the loving people who help you do so.
About the Author:
Thyra Heder is a Brooklyn-based illustrator and storyboard artist whose clients include Vogue, Johnnie Walker, Coca-Cola, Bonnaroo, Kenneth Cole, Nikon, FX Network, PBS, Killer Films, and many more. She graduated from Brown University in 2006 with a degree in art semiotics. This is her first picture book.
---
For more information, please contact
Justin Levine
email: justin@powerhousearena.com
powerHouse Arena, 37 Main Street, Brooklyn, NY 11201
tel: 212-604-9074 x109
RSVP
Bookings are closed for this event.