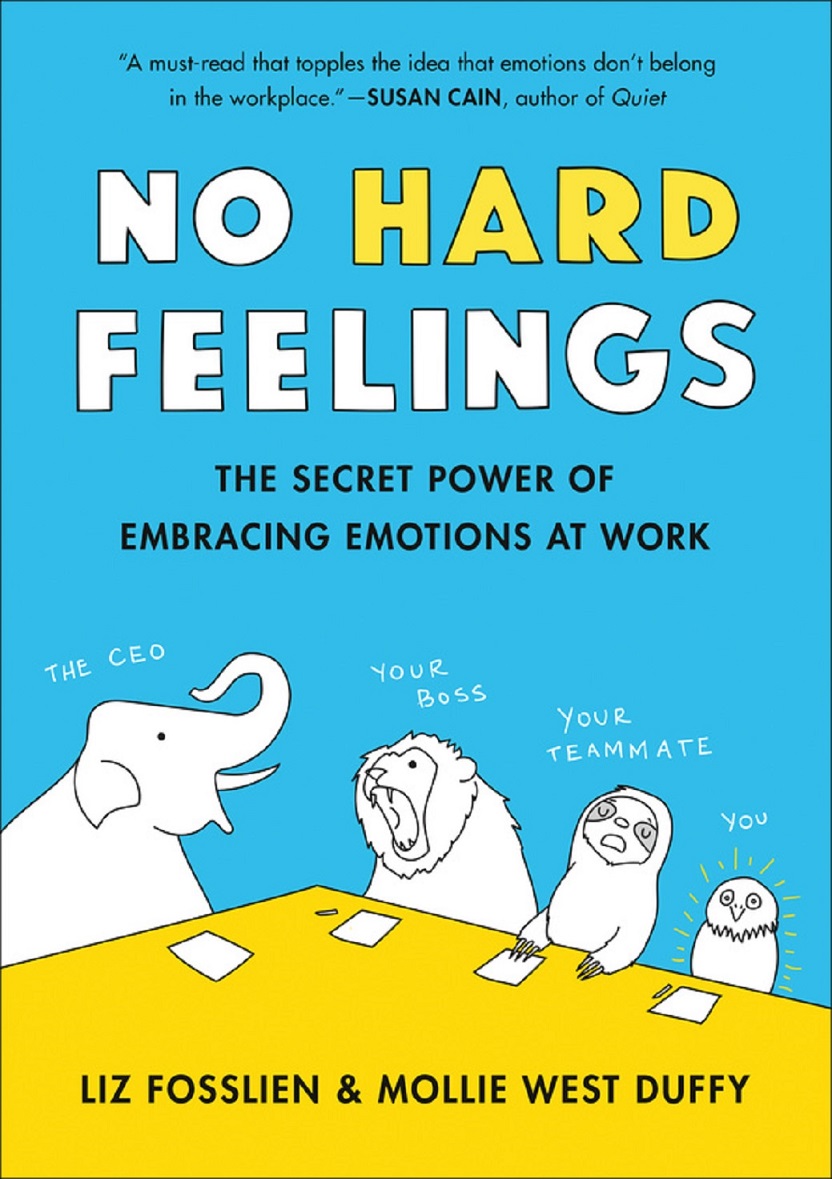 Tuesday Feb 05, 2019
7:00 pm - 9:00 pm
POWERHOUSE @ the Archway
28 Adams Street (Corner of Adams & Water Street @ the Archway)
Brooklyn , NY 11201
RSVP encouraged & appreciated.
Please fill out the form at the bottom of this page if you plan on attending. Facebook event found here.
PLEASE NOTE: Submitting an RSVP for this event DOES NOT guarantee entrance. This is a free-access event — entrance will be on a first-come, first-served basis.
---
About the Book.

NO HARD FEELINGS is a charming, deeply researched look at how emotions affect our professional lives. By ignoring feelings at work, we risk making preventable mistakes – we send emails that cause unnecessary anxiety, fail to find work meaningful, and are more likely to burn out. Liz and Mollie offer a new mindset – one that is based on learning how our feelings affect our decisions and behavior at work – to help us create fairer, more productive workplace environments.  The event will feature an unique contest : purchase an event copy at the book launch party, and you'll be entered to win a custom illustration by Liz Fosslien.
About The Authors.
Liz Fosslien is a marketing and design consultant who illustrates the webcomic Out of the Office, which lovingly pokes fun at the tech industry. Liz's work has been featured on or by the Economist, Life Hacker, the Freakonomics blog, and NPR.
Mollie West Duffy is an organizational designer at IDEO New York. She has helped companies and start-ups such as Casper develop good workplace culture. She writes a blog about start-up culture, and has written for Quartz and the Stanford Social Innovation Review.
RSVP
Bookings are closed for this event.