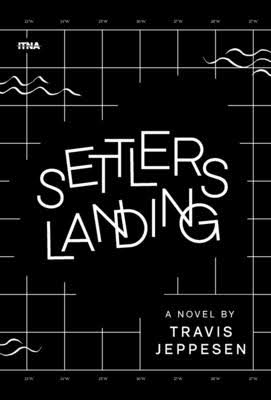 Wednesday Dec 06, 2023
7:00 pm - 9:00 pm
POWERHOUSE @ the Archway
28 Adams Street (Corner of Adams & Water Street @ the Archway)
Brooklyn , NY 11201
Get Tickets Here!
About the Book.
"A big-gulp master work by the bard of American exile, Travis Jeppesen." 
—Joshua Cohen, author of The Netanyahus 
"With a mix of premeditation and spontaneous ideation, Jeppesen's writing both unleashes and is shaped by a torrent of concise, pithy and luminous observations, tied together in syntactical bundles that both defy stable significations and ground them in the object." 
—Daniel Sherer, Princeton University 
Meet Elias Brynn Mrdok, known simply as Mrdok, a self-made billionaire who has everything he wants and needs, and often, a bit too much of it. What Mrdok doesn't have yet is his own private island. So, when he discovers Sagosia, a former pirate colony in the lost Pseudotropical region known as the Brown Sea, he decides to take it over the only way he knows how – roughly, and under the guise of "philanthropy." But merely possessing his own island isn't quite enough for a man of Mrdok's ruthless appetites; together with his algorithmically-selected band of .01% elites, he elects to declare sovereignty and launch his very own country. Mrdok's country will be just like America, only with all the bad parts cut out. You know, like taxes. And poor people. A country where the investors dictate the rules instead of running from them, where no one spies on you or tells you where you can or cannot drill. A great island nation where only the privileged invited few can live, where the indigenous locals know their place and stick to it, and where nobody cares about stupid niggling little details like where you put the apostrophe in this country's new name, "Settlers Landing." It will be the deal of the century.
What could possibly go wrong? Well, a lot, it turns out – especially when you throw in an infinite-release opioid manufactured by North Koreans, a CIA-funded civil war being fought by veterans afflicted with untreated PTSD, a poet laureate suffering from aphasia, and a dog that speaks in rhyme. In a shifting, episodic narrative often narrated by Mrdok's comically verbose sycophantic sidekick Gordo, we watch in terror, fascination, and disgust as his plan comes together and falls apart. A pitch-black perverse comedy of manners for the (post-?) Trumpian era; perhaps the novel that this century deserves!
About the Author.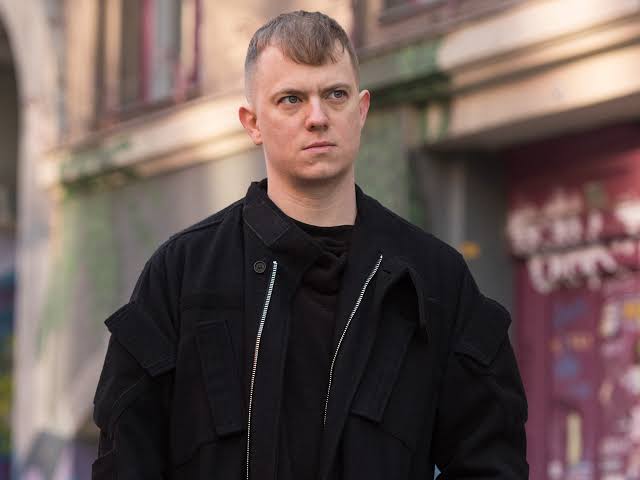 Travis Jeppesen is the author of ten books, including The Suiciders, Victims, and See You Again in Pyongyang. He has contributed articles to The New York Times Magazine, Artforum, Mousse, Wall Street Journal, The Believer, Review of Contemporary Fiction, and other media. An accomplished art critic, he is the recipient of an Andy Warhol Foundation Arts Writers Grant. His calligraphic and text-based artwork has been the subject of solo exhibitions at Wilkinson Gallery (London), Exile (Berlin), and Rupert (Vilnius), and featured in group exhibitions internationally.
About the Moderator.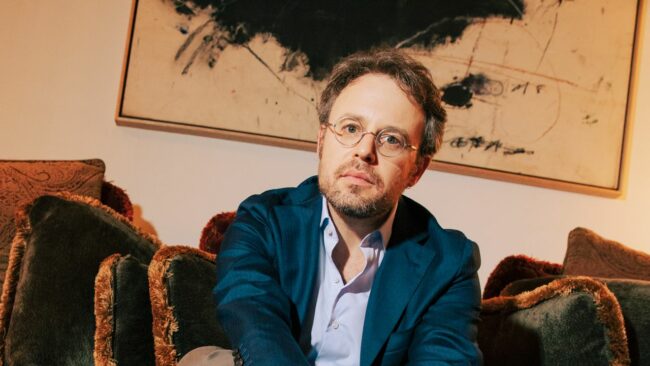 Joshua Aaron Cohen is an American novelist and story writer, best known for his works Witz, Book of Numbers, and Moving Kings. Cohen won the 2022 Pulitzer Prize for Fiction for his novel The Netanyahus.