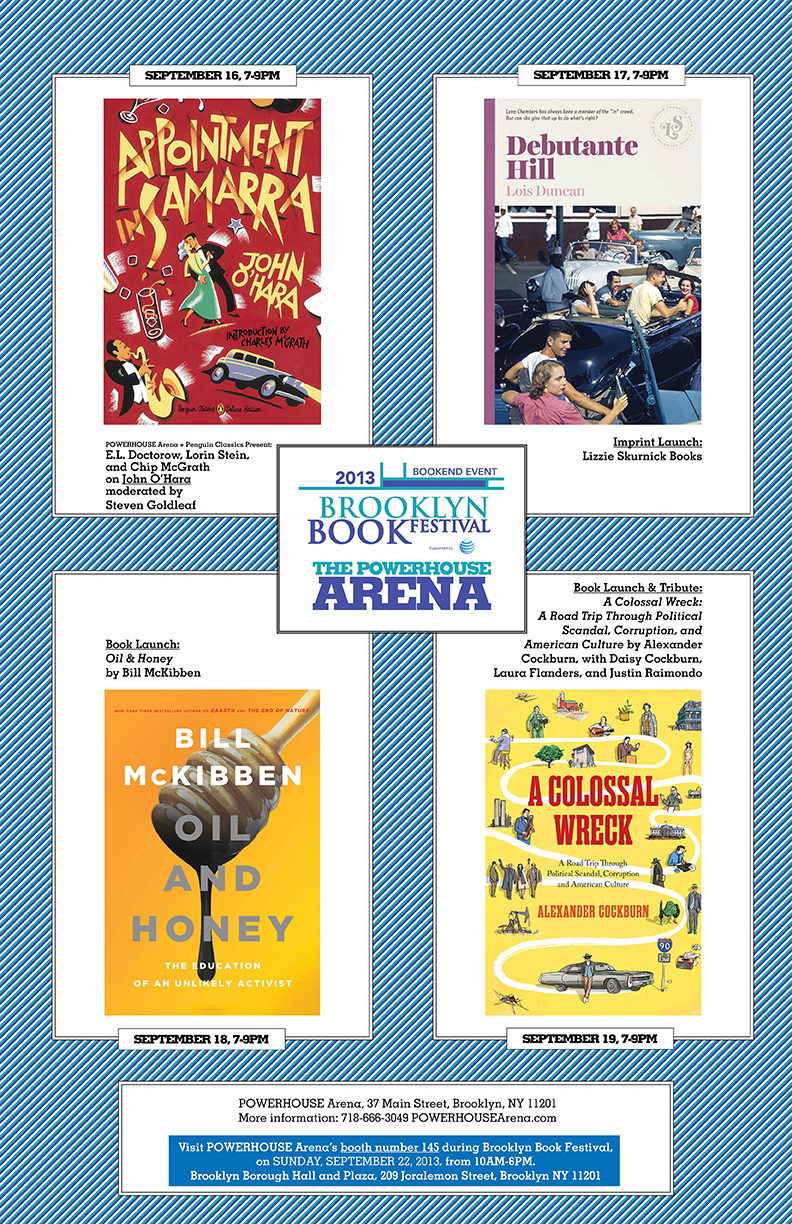 Monday Sep 16, 2013 - Thursday Sep 19, 2013
7:00 pm - 9:00 pm
THE POWERHOUSE ARENA [Dumbo]
37 Main Street
Brooklyn, NY 11201
We're excited to share our lineup of Brooklyn Book Festival Bookend Events at POWERHOUSE Arena. Please click on the dates below for more info:
---
Monday, September 16, 7pm-9pm: POWERHOUSE Arena + Penguin Classics Present: Lorin Stein and Chip McGrath on John O'Hara, moderated by Steven Goldleaf
The latest installment of our Penguin Classics series stars historical The Paris Review editor Lorin Stein and The New York Times writer-at-large Chip McGrath. They'll discuss John O'Hara, who's had more stories published in The New Yorker than anyone in the history of the magazine.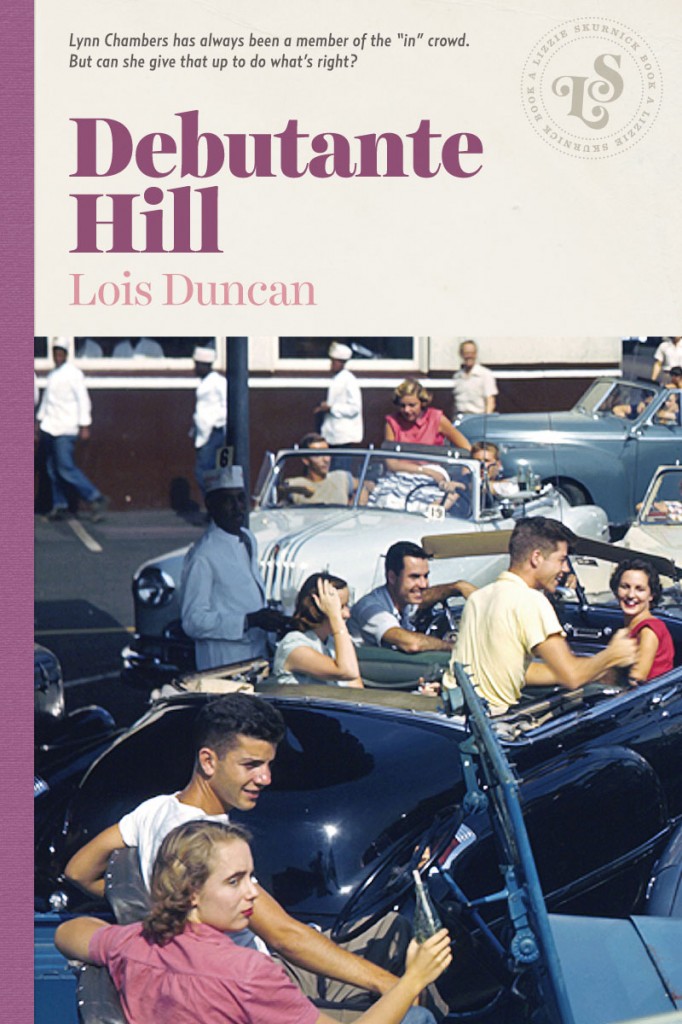 Tuesday, September 17, 7pm-9pm: Imprint Launch: Lizzie Skurnick Books, with Lois Duncan
Jezebel.com columnist and author Skurnick celebrates the launch of her Brooklyn-based publishing imprint, which will publish beloved out-of-print YA novels. Beloved YA novelist Lois Duncan will join Skurnick for the launch.
Wednesday, September 18, 7pm-9pm: Book Launch: Oil and Honey by Bill McKibben
In this personal account of climate activism, the bestselling author and environmentalist leads a protest against the building of the Keystone XL pipeline and helps raise hives with a Vermont beekeeper.
Thursday, September 19, 7pm-9pm: Book Launch & Tribute: A Colossal Wreck by Alexander Cockburn, with Daisy Cockburn, Laura Flanders, and Justin Raimondo
Written just prior to his death in July 2012, Cockburn's memoir is a riotous road trip through nearly two decades of American culture and politics. Daisy Cockburn, Laura Flanders, Justin Raimondo and other panelists will read and reflect upon the late journalist's work.
Please visit POWERHOUSE Arena and powerHouse Books at our Brooklyn Book Festival Booth #145
About Brooklyn Book Festival:
The Brooklyn Book Festival is the largest free literary event in New York City, presenting an array of national and international literary stars and emerging authors. One of America's premier book festivals, this hip, smart diverse gathering attracts thousands of book lovers of all ages to enjoy authors and the festival's lively literary marketplace.
---
For more information, please contact
Justin Levine
email: justin@powerhousearena.com
powerHouse Arena, 37 Main Street, Brooklyn, NY 11201
tel: 212-604-9074 x109