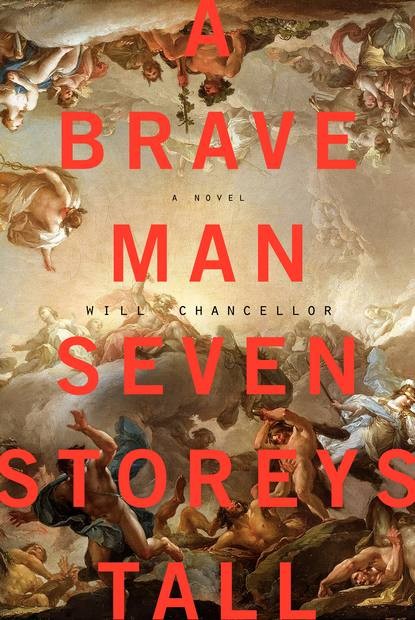 Tuesday Jul 15, 2014
7:00 pm - 9:00 pm
THE POWERHOUSE ARENA [Dumbo]
37 Main Street
Brooklyn, NY 11201
For more information, please call 718.666.3049
RSVP appreciated: RSVP@powerHouseArena.com
-or-
Please fill out the "Bookings" form at the bottom of this page.
---
After a horrific accident, a gifted Olympics-bound athlete embarks on a journey of reinvention in Chancellor's debut. Teddy Wayne joins the author in conversation.
About A Brave Man Seven Storeys Tall:
Owen Burr, a towering athlete at Stanford University, son of renowned classicist Professor Joseph Burr, was destined to compete in the Athens Olympic Games of 2004. But in his final match at Stanford, he is blinded in one eye. The wound shatters his identity and any prospects he had as an athlete.
Determined to make a new name for himself, Owen flees the country and lands in Berlin, where he meets a group of wildly successful artists living in the Teutonic equivalent of Warhol's Factory. An irresistible sight—nearly seven-feet-tall, wearing an eye patch and a corduroy suit—Owen is quickly welcomed by the group's leader, who schemes to appropriate Owen's image and sell the results at Art Basel. With his warped and tortured image on the auction block, Owen seeks revenge.
Professor Burr has never been the father he wants to be. Owen's disappearance triggers a call to action. He dusts off his more speculative theory, Liminalism, to embark on a speaking tour, pushing theory to its radical extreme—at his own peril and with Jean Baudrillard's help—in order to send up flares for his son in Athens, Berlin, and Iceland.
A compulsively readable novel of ideas, action, and intrigue, A Brave Man Seven Storeys Tall offers a persuasive vision of personal agency, art, family, and the narratives we build for ourselves.
About the Author:
Will Chancellor lives in New York City. A Brave Man Seven Storeys Tall is his first novel.
---
For more information, please contact
Hal Hlavinka
email: hal@powerhousearena.com
powerHouse Arena, 37 Main Street, Brooklyn, NY 11201
tel: 212-604-9074 x109
RSVP
Bookings are closed for this event.