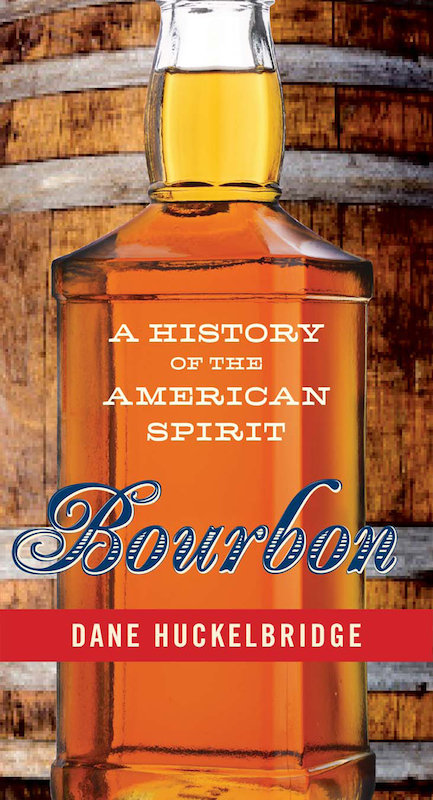 Thursday Apr 17, 2014
7:00 pm - 9:00 pm
THE POWERHOUSE ARENA [Dumbo]
37 Main Street
Brooklyn, NY 11201
For more information, please call 718.666.3049
RSVP appreciated: RSVP@powerHouseArena.com
-or-
Please fill out the "Bookings" form at the bottom of this page.
---
A journalist tackles the history of the American spirit. Local distillery Widow Jane Distilling will serve tasting samples. Attendees that purchase a copy of the book will have a chance to win a bottle of Widow Jane's bourbon!
About Bourbon:
Few products figure as prominently or as intimately in the American experience as bourbon whiskey, and with good reason: the iconic Kentucky spirit is the American experience, distilled, aged, and sealed in a bottle.  Its primary ingredient––corn––was discovered by Christopher Columbus and is indigenous to the Americas.  Jamestown settlers, impatient with irregular supplies of Scotch and Irish whiskey from England, became the first to experiment with distilling corn–based whiskey.  George Washington ran one of the country's largest whiskey distilling operations at Mt. Vernon, making him a Founding Father of both the USA and bourbon. Kentucky–born Abe Lincoln received a liquor license in 1833, and Civil War soldiers on both sides liberally imbibed before, during, and after battle.  With an influx of Scots–Irish immigrants, bourbon's recipe was perfected on the Appalachian frontier, and it later made its way to cowboy saloons out West.  While Prohibition sought to curtail drinking, it only expanded its reach, as speakeasies welcomed women and made drinking more fashionable than ever.  Bourbon consumption reached record heights––both at home and abroad––as America came of age as a superpower after WWII and labels like Jack Daniels became global brands.  Bourbon made the West wild, the '20s roar, and '60s rock music roll.  Today the story has come full circle, as we have seen a renewed appreciation of craft–distilled bourbon that's produced in much the same was as it was 150 years ago.

Shockingly, until now, there exists no comprehensive and accessible history of this popular, wholly American liquor.  Every other book about bourbon has amounted to a cocktail manual, a textbook history, or detailed descriptions of particular whiskeys.  But in BOURBON, writer Dane Huckelbridge is the first to tell the incredible tale of this nationally unique product by going back over three hundred years and tracking the origins of the Kentucky whiskey up through the international multi–billion dollar industry it's become today.  Treating bourbon as a lens for better understanding the elusive character of the nation that engendered it, Huckelbridge finally gives the spirit the starring role in our history it so richly deserves.
About the Author and Distillery:
Dane Huckelbridge hails from the American Middle West and holds a degree in history from Princeton University. A co-founder of the international arts and culture magazine GUTFIRE!, his work has appeared in various magazines and journals, including Tin House, the New Delta Review, and Pology Magazine. He currently divides his time between New York City and Paris.
The owner of Widow Jane Distilling grew up enjoying the pure waters of the Widow Jane Mine. He now uses these unique waters to distill his artisan spirits in Red Hook, Brooklyn. Widow Jane Whiskey is a true New York City whiskey, evocative of both the rock that created the foundation for this city of skyscrapers and the forward looking, DIY spirit that has made Brooklyn the center of a new artisinal food and beverage movement.
---
For more information, please contact
Justin Levine
email: justin@powerhousearena.com
powerHouse Arena, 37 Main Street, Brooklyn, NY 11201
tel: 212-604-9074 x109
RSVP
Bookings are closed for this event.