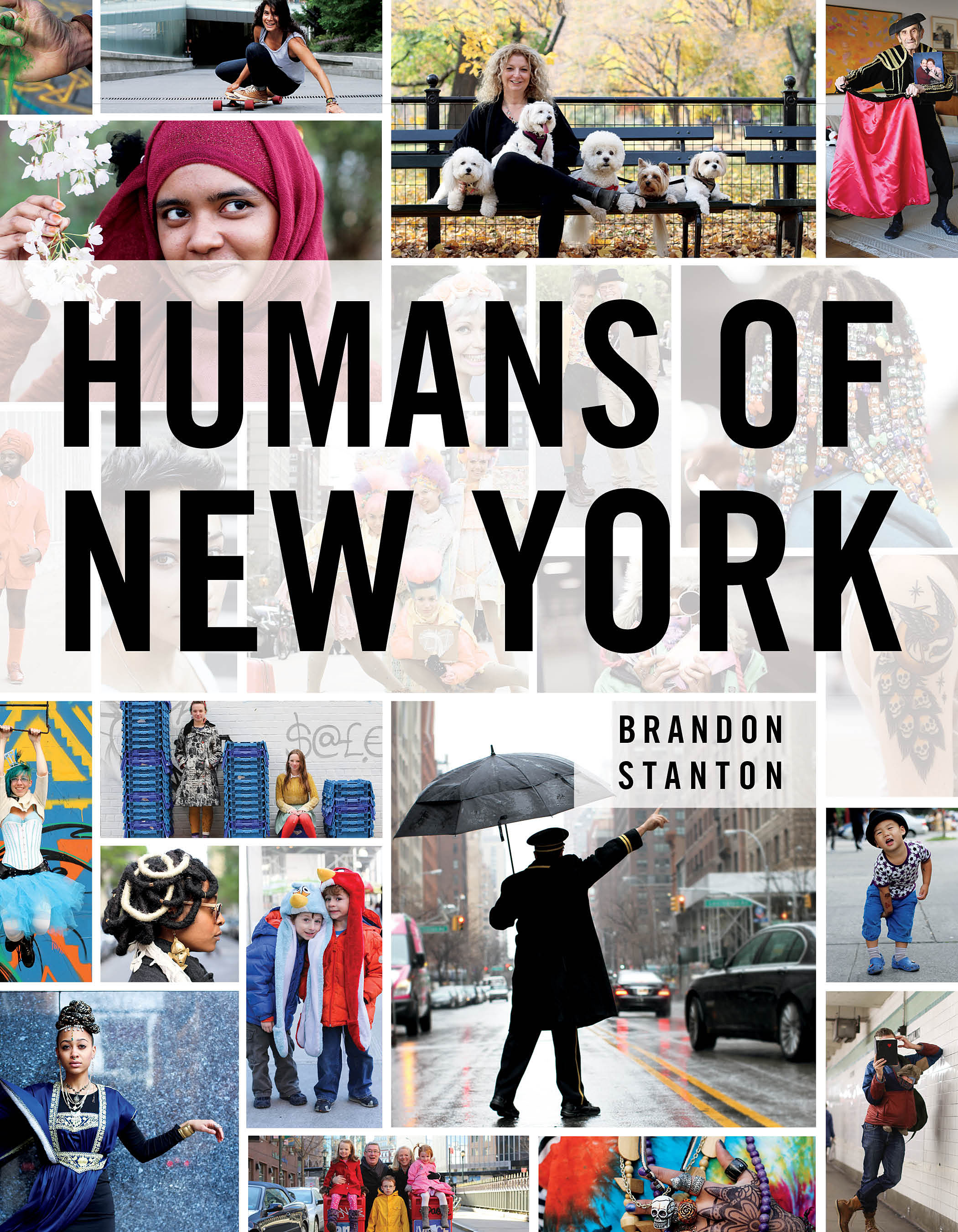 Tuesday Oct 22, 2013
7:00 pm - 9:00 pm
THE POWERHOUSE ARENA [Dumbo]
37 Main Street
Brooklyn, NY 11201
For more information, please call 718.666.3049
RSVP appreciated: RSVP@powerHouseArena.com
-or-
Please fill out the "Bookings" form at the bottom of this page.
Brandon will only sign copies of HUMANS OF NEW YORK purchased at our store – please save your receipt.
---
A photographic census of New York City and a beautiful, funny, and inspiring collection of images based on the blog with nearly a million loyal fans.
About HUMANS OF NEW YORK:
In the summer of 2010, photographer Brandon Stanton set out on an ambitious project: to single-handedly create a photographic census of New York City. Armed with his camera, he began crisscrossing the city, covering thousands of miles on foot, all in his attempt to capture ordinary New Yorkers in the most extraordinary of moments. The result of these efforts was "Humans of New York," a vibrant blog in which he featured his photos alongside quotes and anecdotes. The blog has steadily grown, now boasting nearly a million devoted followers. Impressively, Brandon has been photographing for only 3-and-a-half years.
HUMANS OF NEW YORK is the book inspired by the blog. With four hundred color photos, including exclusive portraits and all-new stories, and a distinctive vellum jacket, this book is a stunning collection of photography that will appeal not just to those who have been drawn in by the outsized personalities of New York, but to anyone interested in the breathtaking scope of humanity it honors.
Soulful and moving, HUMANS OF NEW YORK is a celebration of individuality and an ode to the spirit of a city.
About the Author:
BRANDON STANTON studied at the University of Georgia and worked as a bond trader in Chicago before founding "Humans of New York." He has appeared on the Today Show and in Vogue, The Wall Street Journal, The Atlantic, and the BBC. David Karp, the founder of Tumblr, called Humans of New York his favorite Tumblr blog.  Brandon is also actively involved in fundraising and philanthropy. He lives in Brooklyn, New York. Visit him at www.humansofnewyork.com.
---
For more information, please contact
Justin Levine
email: justin@powerhousearena.com
powerHouse Arena, 37 Main Street, Brooklyn, NY 11201
tel: 212-604-9074 x109
RSVP
Bookings are closed for this event.