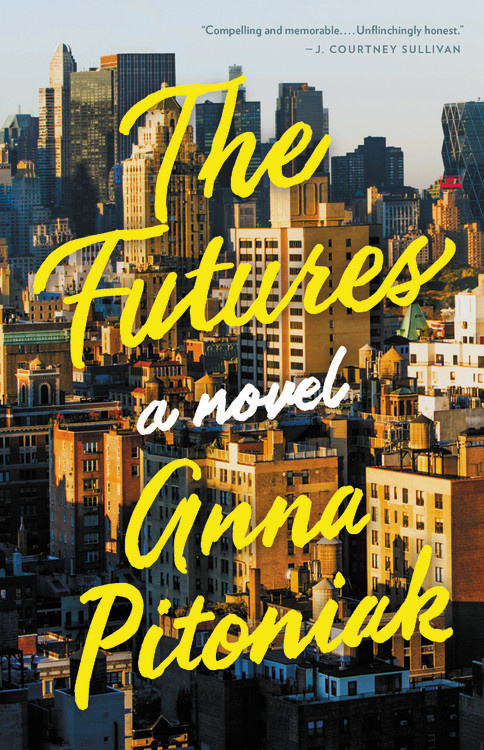 Wednesday Feb 01, 2017
7:00 pm - 9:00 pm
POWERHOUSE @ the Archway
28 Adams Street (Corner of Adams & Water Street @ the Archway)
Brooklyn , NY 11201
For more information, please call 718.666.3049
RSVP appreciated: RSVP@powerHouseArena.com
-or-
Please fill out the "Bookings" form at the bottom of this page.
For more information, please call 718.666.3049
---
In this dazzling debut novel about love and betrayal, a young couple moves to New York City in search of success–only to learn that the lives they dream of may come with dangerous strings attached.
About THE FUTURES:
Julia and Evan fall in love as undergraduates at Yale. For Evan, a scholarship student from a rural Canadian town, Yale is a whole new world, and Julia–blond, beautiful, and rich–fits perfectly into the future he's envisioned for himself. After graduation, and on the eve of the great financial meltdown of 2008, they move together to New York City, where Evan lands a job at a hedge fund. But Julia, whose privileged upbringing grants her an easy but wholly unsatisfying job with a nonprofit, feels increasingly shut out of Evan's secretive world.
With the market crashing and banks failing, Evan becomes involved in a high-stakes deal at work–a deal that, despite the assurances of his Machiavellian boss, begins to seem more than slightly suspicious. Meanwhile, Julia reconnects with someone from her past who offers a glimpse of a different kind of live. As the economy craters, and as Evan and Julia spin into their separate orbits, they each find that they are capable of much more–good and bad–than they'd ever imagined.
Rich in suspense and insight, Anna Pitoniak's gripping debut reveals the fragile yet enduring nature of our connections: to one another and to ourselves. THE FUTURES is a glittering story of a couple coming of age, and a searing portrait of what it's like to be young and full of hope in New York City, a place that so often seems determined to break us down–but ultimately may be the very thing that saves us.
About the Author:
Anna Pitoniak is an editor of fiction and nonfiction at Random House. She graduated from Yale in 2010, where she majored in English and was an editor at the Yale Daily News. She grew up in British Columbia.
RSVP
Bookings are closed for this event.