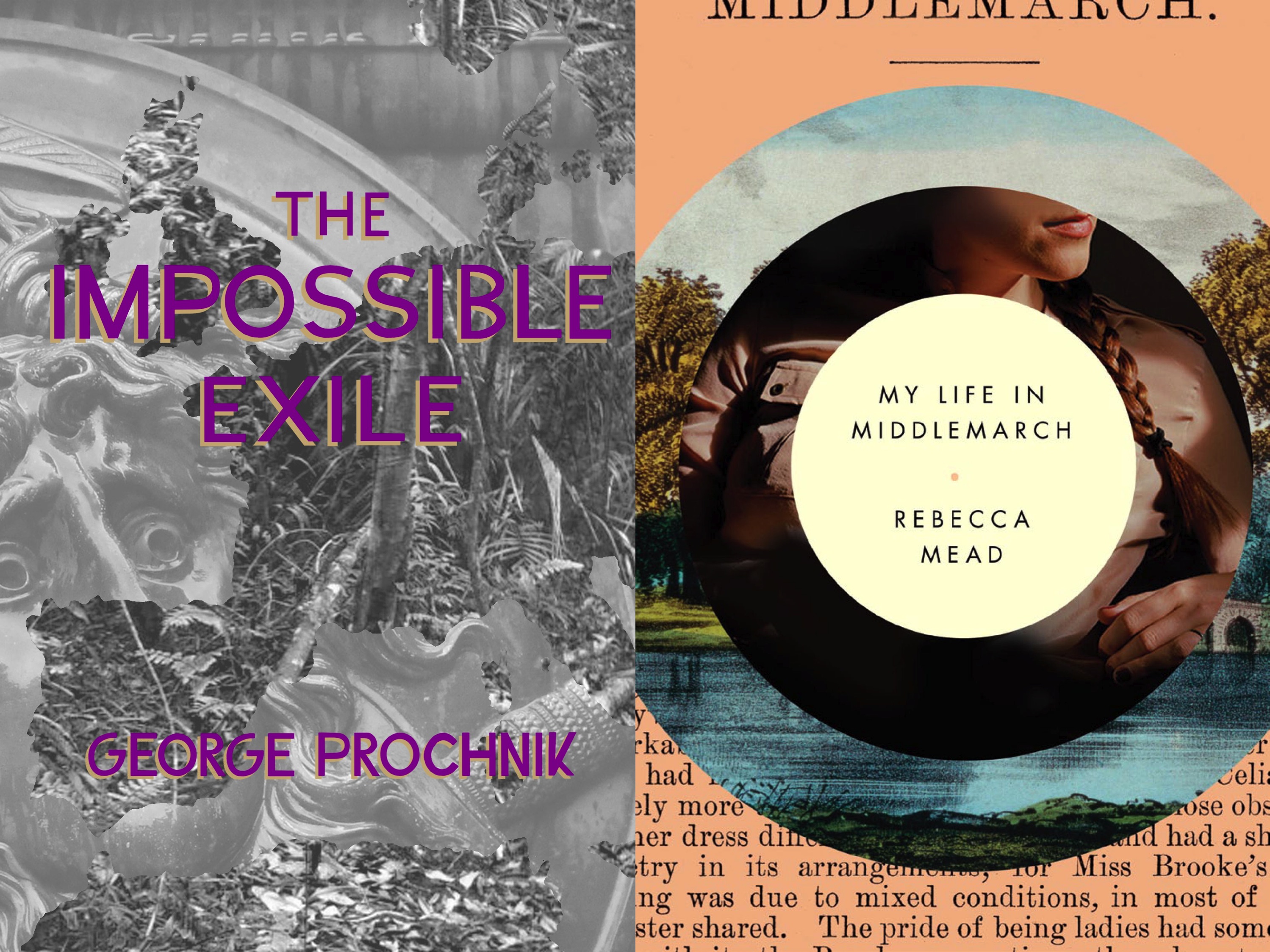 Wednesday May 07, 2014
7:00 pm - 9:00 pm
THE POWERHOUSE ARENA [Dumbo]
37 Main Street
Brooklyn, NY 11201
For more information, please call 718.666.3049
RSVP appreciated: RSVP@powerHouseArena.com
-or-
Please fill out the "Bookings" form at the bottom of this page.
---
In this illuminating conversation, husband and wife, George Prochnik and Rebecca Mead, will explore the collaborative interplay between writers and their domestic partners as exemplified in the lives of their respective biographical subjects: Stefan Zweig and his two wives, Friderike and Lotte; and George Eliot and George Henry Lewes. To add humor and peril to the conversation, they will draw on their own experience as well. Wayne Koestenbaum will act as their interlocutor.
About The Impossible Exile:
In the 1930s, Stefan Zweig was one of the world's foremost literary celebrities and the most widely translated living author in the world.  An icon of the Viennese cultural renaissance, his intellectual and social circles counted Sigmund Freud, Albert Einstein, Thomas Mann, Herman Hesse, and Franz Werfel; his critics included the likes of Hannah Arendt and Karl Kraus.  Yet Zweig became increasingly troubled by Hitler's rise to power and what he viewed as European intellectualism's complicity in the dark forces overtaking the continent. Beginning in 1934, this best-selling writer of novels, short stories, and biographies, and staunch advocate of international humanism, plummeted into an increasingly isolated exile—from London to Bath to New York City, then Ossining, Rio, and finally Petrópolis—where, in 1942, in a cramped bungalow, he and his wife Lotte committed double suicide.
THE IMPOSSIBLE EXILE by George Prochnik is a compelling psychological study of Stefan Zweig's years in exile, of the cultural and political landscape of pre-War Vienna, and of the implosion of Europe as an ideal of Western civilization. Through a portrait of a world on a precipice, teetering between old ideals of the past and the future's new possibilities, Prochnik brings readers a nuanced meditation on the experience of exile. Even before he left Austria, Zweig felt himself to be an exile in both time and space, struggling violently to reverse not just his own entropy, but the entropy of what he called the World of Yesterday, the title of his autobiography.  Zweig's life acts as a window into the displaced's reconstitution in the New World, of the unresolved nature of exile, and signals the fall of the unfulfilled dream of pan-European humanism as a result of Hitler's despotic vision. But it also echoes universal truths about the experience of exile that cut across ethnic, political, and geographic circumstances.
Recent years have seen a resurgence of interest in Zweig, following the publication of Oliver Matuschek's seminal biography. Rather than following the well-trod ground of chronology and influence in Zweig's life and work, THE IMPOSSIBLE EXILE offers much-needed context: social, psychological, cultural, and political.  Prochnik also takes care to recover characters in Zweig's story who have been largely neglected until now, most notably Zweig's second wife Lotte and step-niece, Eva. These intriguing female characters add new depth to our understanding of Zweig's story—and imbue the trajectory of his tragic life with a new dimension of hope.  For Zweig acolytes, The Impossible Exile offers a fresh perspective on the historical moment of which Zweig was a part; for neophytes, it will serve as a compelling introduction to a complex and enduring literary figure.
About MY LIFE IN MIDDLEMARCH:
Rebecca Mead was a young woman in an English coastal town when she first read George Eliot's Middlemarch, regarded by many as the greatest English novel. After gaining admission to Oxford, and moving to the United States to become a journalist, through several love affairs, then marriage and family, Mead read and reread Middlemarch. The novel, which Virginia Woolf famously described as "one of the few English novels written for grown-up people," offered Mead something that modern life and literature did not.
In this wise and revealing work of biography, reporting, and memoir, Rebecca Mead leads us into the life that the book made for her, as well as the many lives the novel has led since it was written. Employing a structure that deftly mirrors that of the novel, My Life in Middlemarch takes the themes of Eliot's masterpiece-the complexity of love, the meaning of marriage, the foundations of morality, and the drama of aspiration and failure-and brings them into our world. Offering both a fascinating reading of Eliot's biography and an exploration of the way aspects of Mead's life uncannily echo that of Eliot herself, My Life in Middlemarch is for every ardent lover of literature who cares about why we read books, and how they read us.
About the Authors and Moderator:
George Prochnik's essays, poetry, and fiction have appeared in numerous journals. He taught English and American literature at Hebrew University in Jerusalem, is editor-at-large for Cabinet magazine, and is the author of In Pursuit of Silence: Listening for Meaning in a World of Noise and Putnam Camp: Sigmund Freud, James Jackson Putnam, and the Purpose of American Psychology. He lives in New York City.
Rebecca Mead is a staff writer for The New Yorker and the author of One Perfect Day: The Selling of the American Wedding and My Life in Middlemarch. She lives in Brooklyn.
Wayne Koestenbaum is a poet, a cultural critic, and the author of more than a dozen books, whose subjects have included opera, Jackie Onassis, Andy Warhol, hotels, humiliation, and Harpo Marx.  His most recent book is My 1980s & Other Essays.
---
For more information, please contact
Justin Levine
email: justin@powerhousearena.com
powerHouse Arena, 37 Main Street, Brooklyn, NY 11201
tel: 212-604-9074 x109
RSVP
Bookings are closed for this event.