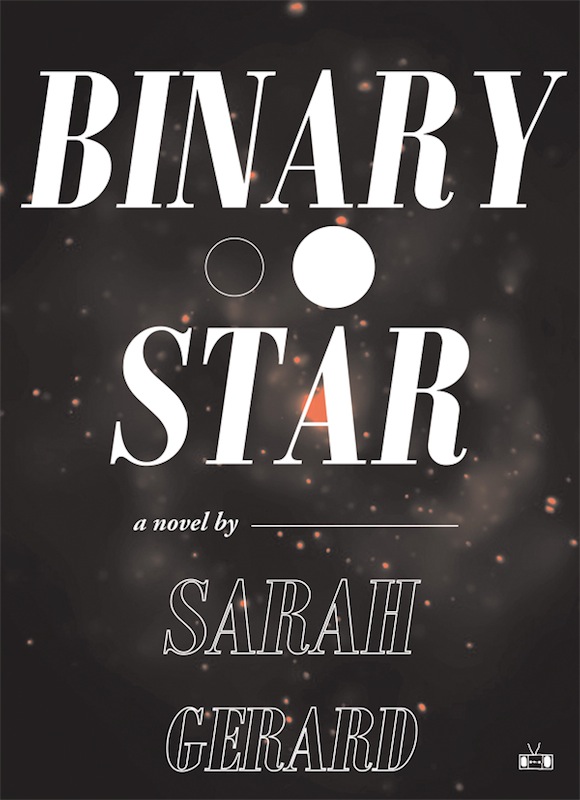 Thursday Jan 15, 2015
7:00 pm - 9:00 pm
THE POWERHOUSE ARENA [Dumbo]
37 Main Street
Brooklyn, NY 11201
For more information, please call 718.666.3049
RSVP appreciated: RSVP@powerHouseArena.com
-or-
Please fill out the "Bookings" form at the bottom of this page.
---
"Sarah Gerard is a rising star." – The Millions
Sarah Gerard debuts her first novel, an intense, elegiac portrait of young lovers as they battle personal afflictions.  Kate Zambreno joins her in conversation.
About Binary Star:
The language of the stars is the language of the body. Like a star, the anorexic burns fuel that isn't replenished; she is held together by her own gravity.  With glowing, lilting prose, Sarah Gerard's Binary Star tells the story of the unnamed anorexic narrator and her alcoholic boyfriend, John, after they come across a book on veganarchism and believe they've found a direction.
Though she has misgivings about their newfound ideology, the narrator's involvement becomes critical to the couple's plan to "take down the sick system." Trapped in a self-destructive constellation of lies and self-defining, superficial obsessions, she forces herself to complete the semester while preparing the political "action" she and John have planned for the summer. Meanwhile, John's drinking is spiraling out of control with dangerous results, and they're closer together than ever.
Sarah Gerard's Binary Star is an intense, fast-moving saga of two young lovers and the culture that keeps them sick; a society that sells diet pills and sleeping pills, magazines that profile celebrities who lose weight, or too much weight, or put on weight; and books that pimp diet secrets or recipes for success—a cataclysmic story of the quest for perfection.
About the Author and Moderator:
Sarah Gerard is the author of the chapbook Things I Told My Mother.  Short works have appeared in The New York Times, Bookforum, The Paris Review Daily, Joyland, The Los Angeles Review of Books and other journals.  She lives in Brooklyn, New York, and works at BOMB Magazine.
Kate Zambreno is the author of Green Girl and Heroines, a work of innovative nonfiction.  Her next novel, Switzerland, is forthcoming from Harper in 2016.  She teaches at Sarah Lawrence and Columbia.
RSVP
Bookings are closed for this event.