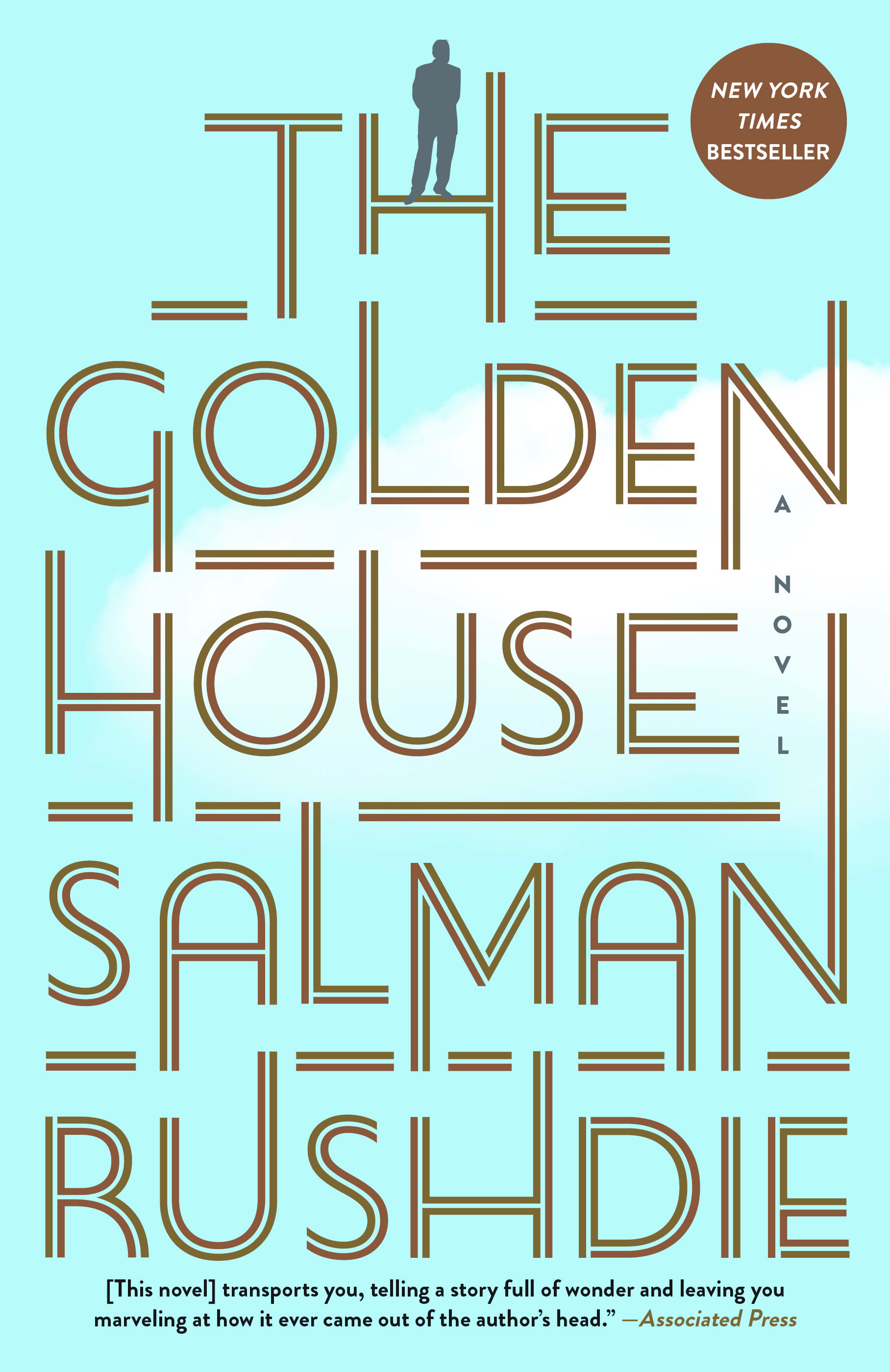 Wednesday Jun 27, 2018
7:00 pm - 9:00 pm
POWERHOUSE @ the Archway
28 Adams Street (Corner of Adams & Water Street @ the Archway)
Brooklyn , NY 11201
RSVP encouraged & appreciated.
Please fill out the form at the bottom of this page if you plan on attending. Facebook event found here.
PLEASE NOTE: Submitting an RSVP for this event DOES NOT guarantee entrance. This is a free-access event — entrance will be on a first-come, first-served basis.
---
"From Nero to Obama, via The Godfather…. The veteran novelist blends ancient history and myth with popular culture, crime caper and film techniques to fashion a morality tale for today."
—The Guardian
"Salman Rushdie's new novel jumps into presidential politics. . . a tycoon from India reinvents himself in Manhattan during the Obama administration."
—Wall Street Journal
"'The Golden House' is a dirge for the American dream. It is a Greek tragedy with Indian roots and New York coordinates. Rushdie's latest novel is a tonic addition to American — no, world! — literature."
—San Francisco Chronicle
"A world of crime so vivid and appealing"
—The Week
About the Book.
On the day of Barack Obama's inauguration, an enigmatic, powerful billionaire from foreign shores takes up residence in "the Gardens," a sheltered, gated community in New York's Greenwich Village. The neighborhood is a bubble within a bubble, and the residents are immediately intrigued by the eccentric Golden family. One of these said neighbors and our guide is René, an ambitious young filmmaker, who befriends the mysterious family in an artistic opportunity to make them the subject of what he hopes will be his career-making film.
Nero Golden lives with his three adult sons: agoraphobic, alcoholic Petya, a brilliant recluse with a tortured mind; Apu, the flamboyant artist, sexually and spiritually omnivorous; D, the youngest son, who harbors an explosive secret even from himself; and a Russian beauty named Vasilisa, who comes along and seduces Nero with high aspirations of her own. René is quickly drawn into their inner circle, becoming privy to their tortured secrets, infidelities, and crimes.
Outside "the Gardens," America is facing radical political change—the rise of the Tea Party, identity politics, and backlash against political correctness. While on the brink of a new presidency, an insane, narcissistic presidential candidate known as only The Joker grows stronger and stronger, and the country is turned upside-down.
Overflowing with inventiveness and humor that fans of Rushdie will recognize, The Golden House is a modern epic of love and terrorism, loss and reinvention—a powerful, timely story told with an incomparable daring, elegant wit.
About the Author.
Salman Rushdie is the author of twelve previous novels—Grimus, Midnight's Children (for which he won the Booker Prize and the Best of the Booker), Shame, The Satanic Verses, Haroun and The Sea of Stories, The Moor's Last Sigh, The Ground Beneath Her Feet, Fury, Shalimar the Clown, The Enchantress of Florence, Luka and the Fire of Life, and Two Years Eight Months and Twenty-Eight Nights—and one collection of short stories: East, West. He has also published four works of nonfiction—Joseph Anton, The Jaguar Smile, Imaginary Homelands, and Step Across This Line—and co-edited two anthologies, Mirrorwork and Best American Short Stories 2008. He is a member of the American Academy of Arts and Letters and a Distinguished Writer in Residence at New York University. A former president of PEN American Center, Rushdie was knighted in 2007 for services to literature.
RSVP
Bookings are closed for this event.