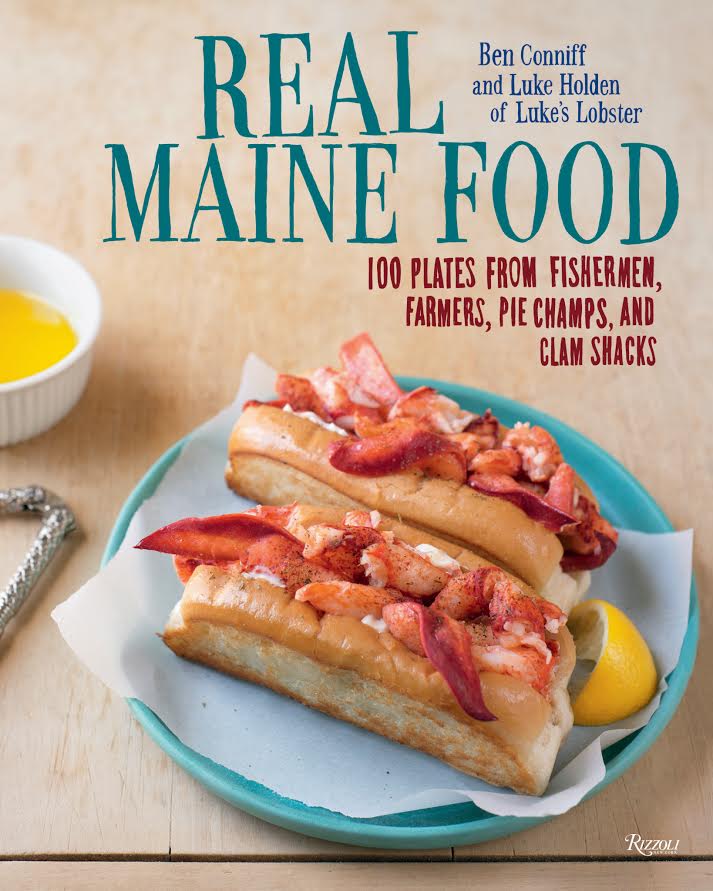 Saturday May 02, 2015
1:00 pm - 3:00 pm
THE POWERHOUSE ARENA [Dumbo]
37 Main Street
Brooklyn, NY 11201
For more information, please call 718.666.3049
RSVP appreciated: RSVP@powerHouseArena.com
-or-
Please fill out the "Bookings" form at the bottom of this page.
---
Real Maine Food is the culmination of a quest to find down-home recipes from the best restaurants, food artisans, bakeries, and farmers across the state of Maine.  Sample some of these delicacies and learn how to recreate them for yourself.
About Real Maine Food:
Down-home recipes from the best restaurants, food artisans, bakeries, and farmers across the state. Eating a hot buttered lobster roll is like taking a mini-vacation: it conjures the scent of salt in the air and the crash of waves on the rocks—the essence of a day at the beach in Maine. Now, with Real Maine Food you can re-create this humble delicacy as well as more than 100 other Maine dishes at home. Maine has developed its own distinctive regional cuisine, characterized foremost by the excellent seafood caught off its pristine coast but also by the wild blueberries, potatoes, and other produce from its rich soils. The authors take a ride on a nineteenth-century schooner, build a beach clambake, and judge a pie-eating contest at a state fair—all in search of the best recipes from accomplished small-town home cooks as well as renowned restaurants and food artisans. Among the dishes are Smoked Haddock and Leek Pie, Lobster Gruyere Grilled Cheese, Crab and Corn Frittata, Blueberry Pancakes, and Peanut Butter Whoopie Pies. Real Maine Food taps into the magic that draws visitors to the state year after year.
About the Creators:
Ben Conniff has written for publications such as Playboy, Smithsonian, Saveur, and Tasting Table before starting and operating Luke's Lobster with his partner Luke Holden.
Luke Holden, the son of a Maine lobsterman, conceived and founded Luke's Lobster, a casual restaurant with fourteen locations in New York, Philadelphia, D.C., and Bethesda, Maryland. Luke's Lobster has been featured on The Today Show, the Food Network, Epicurious, and CNN, as well as in The Wall Street Journal, GQ, The Washington Post, and Conde Nast Traveler.
Scott DeSimon is the deputy Editor of Bon Appetit.
RSVP
Bookings are closed for this event.