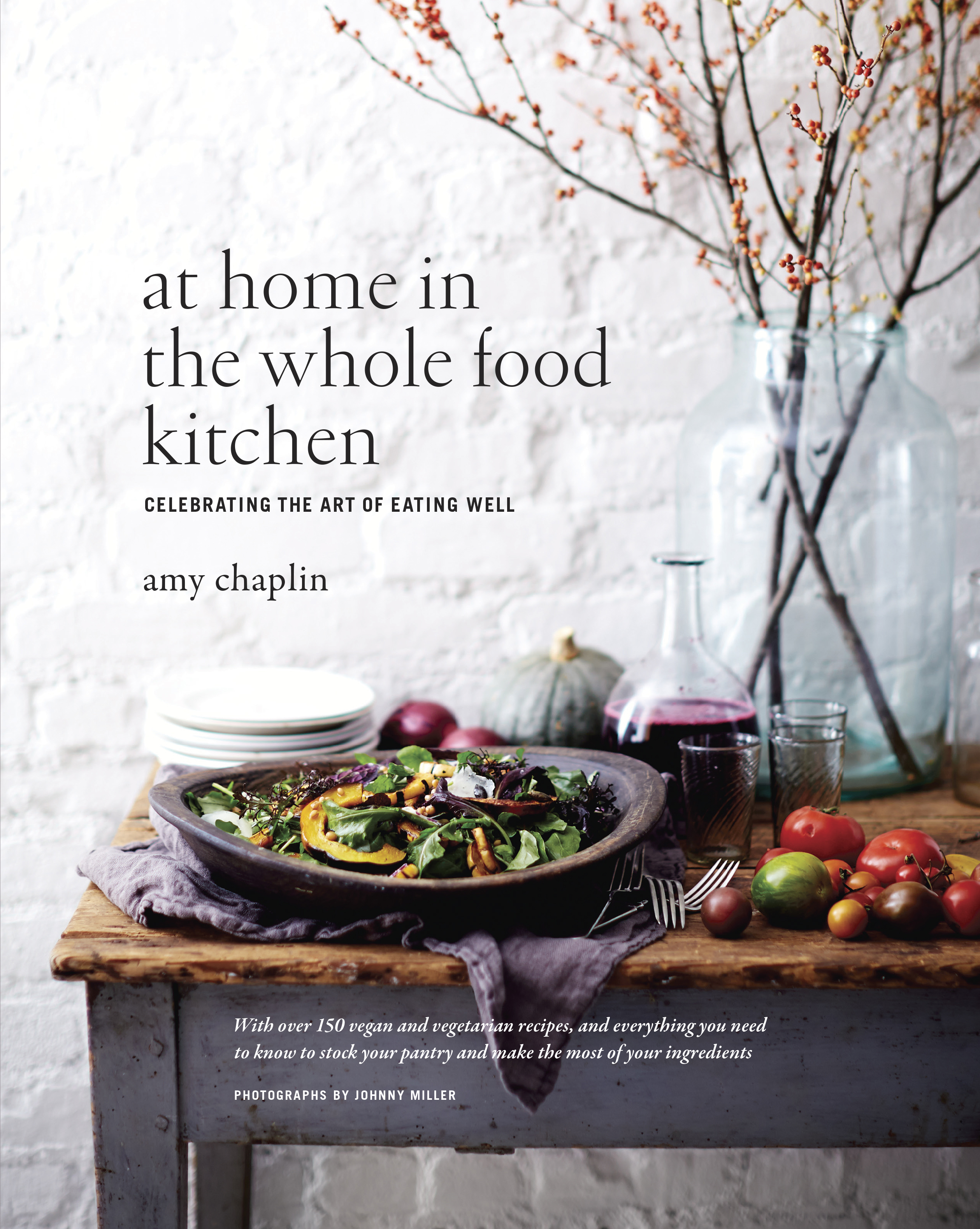 Wednesday Oct 22, 2014
7:00 pm - 9:00 pm
THE POWERHOUSE ARENA [Dumbo]
37 Main Street
Brooklyn, NY 11201
For more information, please call 718.666.3049
RSVP appreciated: RSVP@powerHouseArena.com
-or-
Please fill out the "Bookings" form at the bottom of this page.
---
Chef Amy Chaplin celebrates the release of her sophisticated vegetarian cookbook, with all the tools and recipes you need to eat well at every meal, every day, year round. She'll be joined in conversation by Jennifer Aaronson, Editorial Director at Martha Stewart Living. Please join us for a book discussion, signing, and a reception with food from the book. Free and open to the public.
About At Home in the Whole Food Kitchen: 
Join us as we celebrate the release of Amy Chaplin's new cookbook, At Home in the Whole Food Kitchen: Celebrating the Art of Eating Well. For the past twenty years, Australian-born Chaplin has perfected her delicious vegan and vegetarian cuisine and shares many of her favorite dishes in this gorgeously photographed first book. With her love of whole food and experience as a chef, Amy's recipes celebrate vegetarian cuisine at its brightest and most delicious—the book will inspire you to eat well at every meal.
With photography by Johnny Miller and designed by Stephen Kent Johnson, Amy's book also includes tips on living a whole food lifestyle: planning weekly menus, stocking your pantry, why organic is important, composting, plastics vs. glass, drinking tea, doing a whole food cleanse, and much more.
"Amy Chaplin's book is both a culinary delight and a guide for good health—my whole family loves the meals I prepare using them. From chia pudding to butternut squash lasagna, Amy creates delicious food that's good for you and that you dream of eating again and again."— Natalie Portman
"At Home in the Whole Food Kitchen is a very inspiring book full of recipes that are for both our health and our pleasure. Who says wholesome food can't be beautiful too? The food looks gorgeous!"— Deborah Madison, author of Vegetable Literacy and The New Vegetarian Cooking for Everyone
About the Author:
Amy Chaplin is the former executive chef of New York's well-known restaurant, Angelica Kitchen, and a consultant, recipe developer, and private chef whose clients include Natalie Portman and Liv Tyler. A regular contributor to the Food Network's "HealthyEats" blog, her and her work have appeared in numerous publications, including Vogue, the New York Times, Fitness, and New York magazine, and she has been profiled in Martha Stewart Living as the "Goddess of healthy delights." A native of Australia, over the last two decades Chaplin has worked as a chef in Amsterdam, London, Sydney and New York. She currently resides and works in New York City. At Home in the Whole Food Kitchen is her first book.
Jennifer Aaronson is the Editorial Director of Food and Entertaining for Martha Stewart Living. She formerly served as a food editor at San Francisco Magazine. She honed her cooking skills by working under chefs Susanne Goin of Lucques and AOC in Los Angeles, Todd English of Olives in Boston, and as a pastry chef at Upstairs at the Pudding in Cambridge, MA. She holds a degree in economics from Cornell University.
RSVP
Bookings are closed for this event.