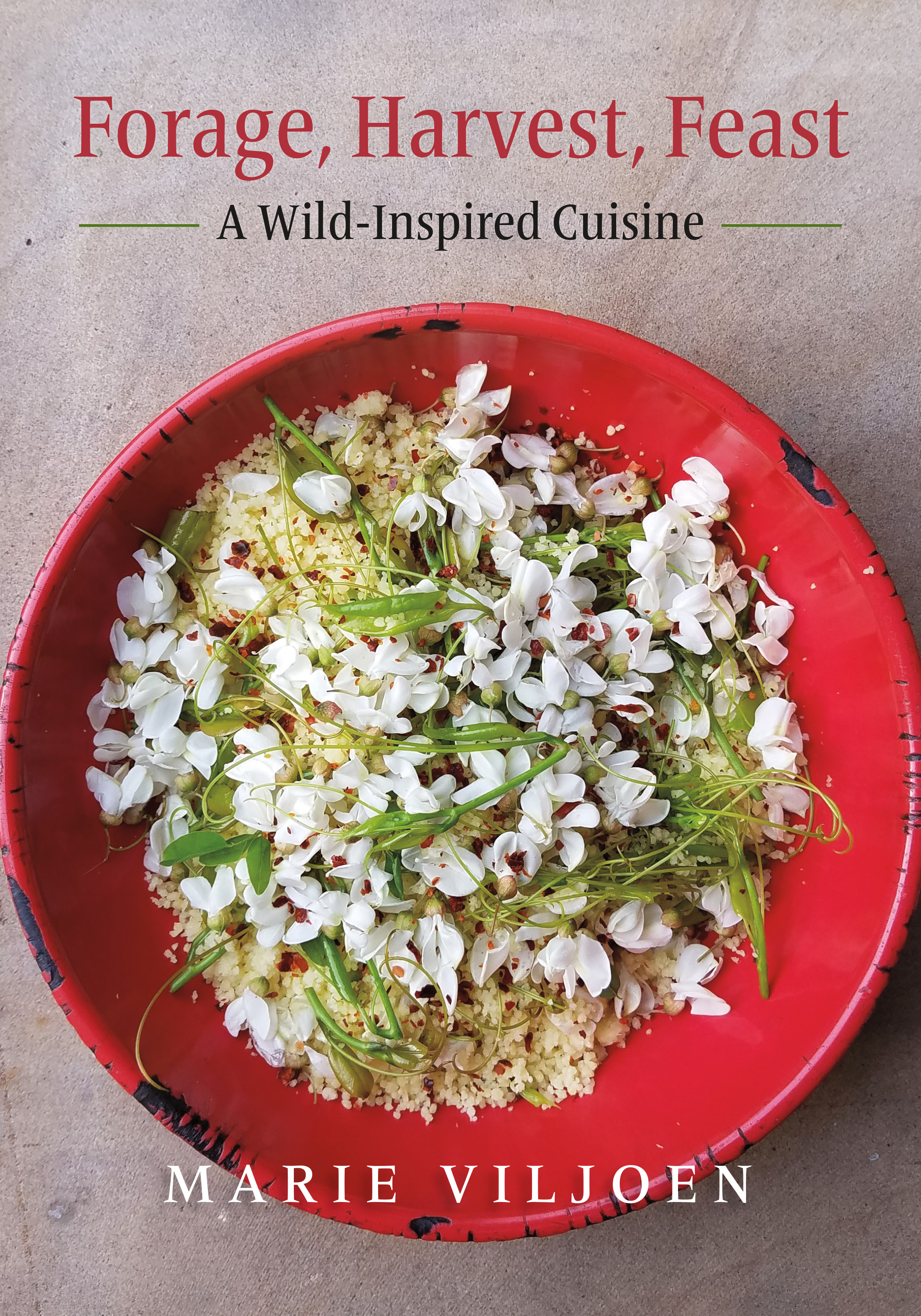 Tuesday Aug 21, 2018
7:00 pm - 9:00 pm
POWERHOUSE @ the Archway
28 Adams Street (Corner of Adams & Water Street @ the Archway)
Brooklyn , NY 11201
RSVP encouraged & appreciated.
Please fill out the form at the bottom of this page if you plan on attending. Facebook event found here.
PLEASE NOTE: Submitting an RSVP for this event DOES NOT guarantee entrance. This is a free-access event — entrance will be on a first-come, first-served basis.
---
Join us for the launch of Marie Viljoen's new cookbook Forage, Harvest, Feast: A Wild-Inspired Cuisine. Featuring an author talk, audience Q&A, and book signing. Snacks and cocktails inspired by the book will be served!
---
"Marie Viljoen is the real deal. Forage, Harvest, Feast is a joy to read, an inspiration, and a culinary adventure."
—Amy Stewart, author of New York Times bestseller Wicked Plants and The Drunken Botanist
"Forage, Harvest, Feast takes wild edibles to their rightful place in the heart of every flavorful kitchen."
—Tama Matsuoka Wong, coauthor of Foraged Flavor
"A well-researched and thoughtful book that conjures Thoreau and Gibbons but with a decisively urban spin. A wide-eyed joy to read."
—Evan Mallett, author of The Black Trumpet
"This book represents by far the most impressive culinary exploration of wild edibles in the Northeast, though it is truly not limited to that region. There are no other books like it—an amazing source of inspiration and a must-have for anyone remotely interested in wild edibles."
—Pascal Baudar, author of The New Wildcrafted Cuisine
About the Book.
One intrepid cook's exploration of her urban terrain.
In this groundbreaking collection of nearly 500 wild food recipes, celebrated New York City forager, cook, kitchen gardener, and writer Marie Viljoen incorporates wild ingredients into everyday and special occasion fare. Motivated by a hunger for new flavors and working with thirty-six versatile wild plants—some increasingly found in farmers markets—she offers deliciously compelling recipes for everything from cocktails and snacks to appetizers, entrées, and desserts, as well as bakes, breads, preserves, sauces, syrups, ferments, spices, and salts.
From underexplored native flavors like bayberry and spicebush to accessible ecological threats like Japanese knotweed and mugwort, Viljoen presents hundreds of recipes unprecedented in scope. They range from simple quickweed griddle cakes with American burnweed butter to sophisticated dishes like a souffléed tomato roulade stuffed with garlic mustard, or scallops seared with sweet white clover, cattail pollen, and sweetfern butter. Viljoen makes unfamiliar ingredients familiar by treating each to a thorough culinary examination, allowing readers to grasp every plant's character and inflection.
Forage, Harvest, Feast—featuring hundreds of color photographs as well as cultivation tips for plants easily grown at home—is destined to become a standard reference for any cook wanting to transform wildcrafted ingredients into exceptional dishes, spices, and drinks.
Eating wild food, Viljoen reminds us, is a radical act of remembering and honoring our shared heritage. Led by a quest for exceptional flavor and ecologically sound harvesting, she tames the feral kitchen, making it recognizable and welcoming to regular cooks.
About the Author.
Marie Viljoen is a writer, forager, gardener, and cook, and has loved edible plants since her childhood in South Africa. The author of 66 Square Feet, her urban and edible gardens have been profiled by The New York Times and Martha Stewart Living and appear in several books. She is the resident forage expert for Edible Brooklyn and Edible Manhattan magazines and a contributor to Gardenista. Her stories and photographs appear in Saveur, Better Homes and Gardens, and many other publications. Marie leads sought-after seasonal wild plant walks in New York City, where she lives in Brooklyn with her husband, Vincent Mounier. Find her daily projects on Instagram @66squarefeet.
RSVP
This event is fully booked.