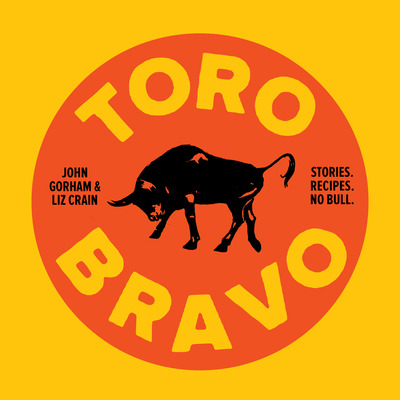 Tuesday Nov 19, 2013
7:00 pm - 9:00 pm
THE POWERHOUSE ARENA [Dumbo]
37 Main Street
Brooklyn, NY 11201
For more information, please call 718.666.3049
RSVP appreciated: RSVP@powerHouseArena.com
-or-
Please fill out the "Bookings" form at the bottom of this page.
Drinks will be served.
---
A unique, story-driven account of Portland's vibrant food culture that gives insight into a restaurant and chef unlike any other. The program will feature food and music, and Lucky Peach's Rachel Khong will join Gorham and Crain in conversation
About TORO BRAVO:
At the heart of Portland's red-hot food scene is Toro Bravo, a Spanish-inspired restaurant whose small plates have attracted a fiercely loyal fan base. But to call Toro Bravo a Spanish restaurant doesn't begin to tell the whole story. For chef John Gorham, each dish reflects a time, a place, a moment. For Gorham, food is more than mere sustenance. The Toro Bravo cookbook is an honest look behind the scenes: from Gorham's birth to a teenage mother who struggled with drug addiction, to time spent in his grandfather's crab-shack dance club, to formative visits to Spain, to becoming a father and opening a restaurant. Toro Bravo also includes 95 of the restaurant's recipes, from simple salads to homemade chorizo, along with an array of techniques that will appeal to both the home cook and the most seasoned, forearm-burned chef.
About the Authors and Contributor:
John Gorham is a four-time James Beard nominee. He is the chef and owner of Portland's beloved Toro Bravo and Tasty N Sons. Tasty N Sons received Willamette Week's Restaurant of the Year award in 2010. Gorham is the only chef to win this award three times for Viande, Tasty n Sons, and Toro Bravo.
Liz Crain is the author of Food Lover's Guide to Portland. A longtime writer on Pacific Northwest food and drink, her writing has appeared in Cooking Light, Budget Travel, VIA Magazine, The Sun Magazine, The Progressive, Portland Monthly, and Culinate. She is also an editor and publicity director at Hawthorne Books, an independent literary fiction and non-fiction house in Portland.
Rachel Khong is the managing editor of Lucky Peach magazine and the editor of the Toro Bravo cookbook. She lives in San Francisco.
---
For more information, please contact
Justin Levine
email: justin@powerhousearena.com
powerHouse Arena, 37 Main Street, Brooklyn, NY 11201
tel: 212-604-9074 x109
RSVP
Bookings are closed for this event.