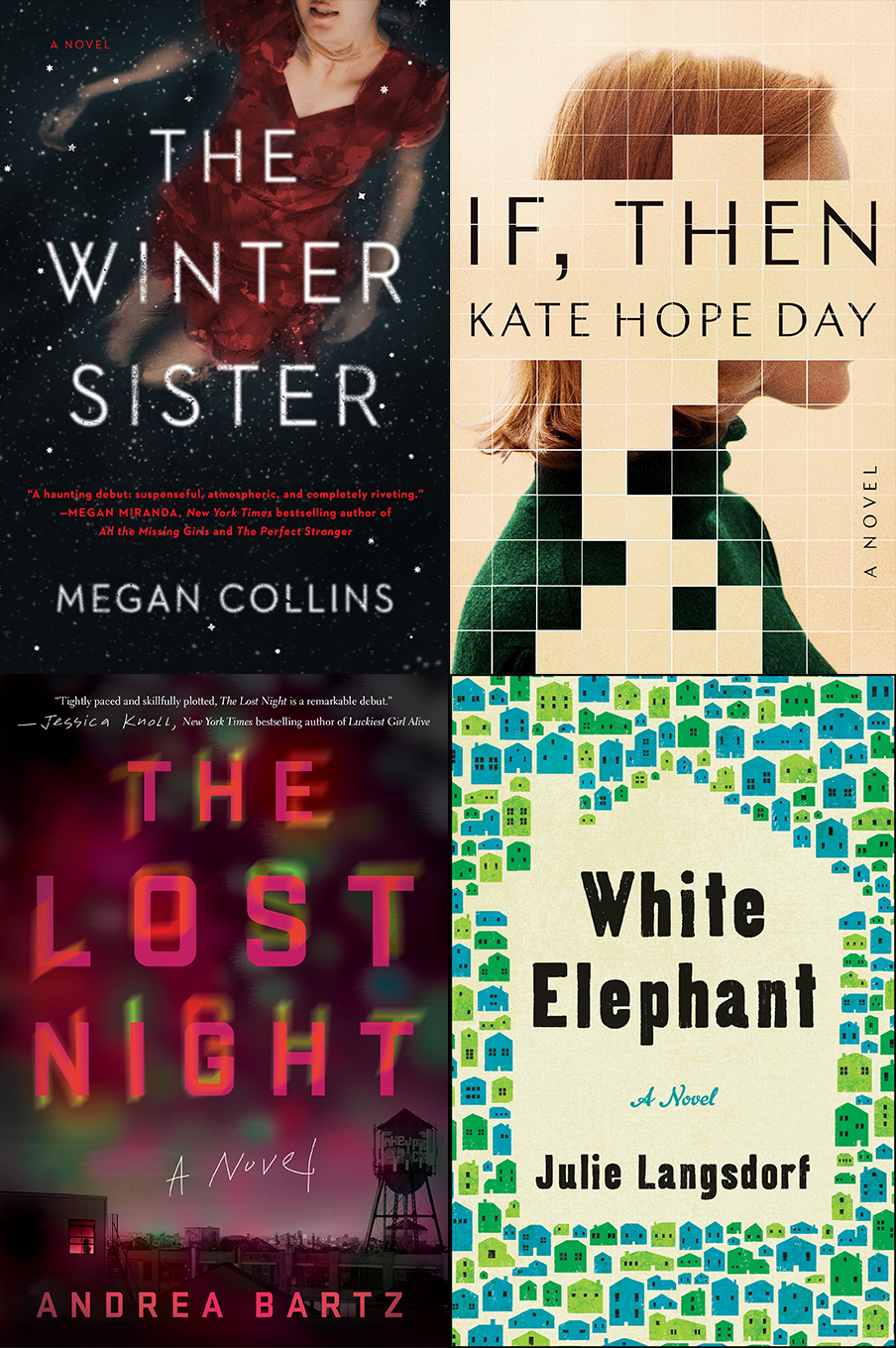 Friday Apr 05, 2019
7:00 pm - 9:00 pm
POWERHOUSE @ the Archway
28 Adams Street (Corner of Adams & Water Street @ the Archway)
Brooklyn , NY 11201
RSVP encouraged & appreciated.
Please fill out the form at the bottom of this page if you plan on attending. Facebook event found here.
PLEASE NOTE: Submitting an RSVP for this event DOES NOT guarantee entrance. This is a free-access event — entrance will be on a first-come, first-served basis.
---
About the Event.
Come meet four new authors and hear how they navigated the world of publishing and discovered the subjects of their novels, including former powerHouse Books editor Kate Hope Day. Ranging from the parallel realities of Day's If, Then to Bartz's Brooklyn hipster thriller The Lost Night, to White Elephant, Julia Langsdorf's perceptive tapestry of suburban D.C, to Collins' gripping familial thriller The Winter Sister, these authors represent a wide swath of what's hot today in fiction, and the kinds of subject matter that is closest to the pulse of publishing. See them discuss their paths to becoming first time novelists, ask them questions, and follow along as they recount the inspiration and hard work that went into crafting their hotly tipped debuts.
About The Authors.
Kate Hope Day holds a BA from Bryn Mawr College and a PhD in English from the University of Pittsburgh. She was an associate producer at HBO. She lives in Oregon with her husband and their two children. If, Then is her first novel.
Photo Credit: Boone Rodriguez
Megan Collins holds an MFA in creative writing from Boston University. She has taught creative writing at the Greater Hartford Academy of the Arts and Central Connecticut State University, and she is the managing editor of 3Elements Literary Review. A Pushcart Prize and two-time Best of the Net nominee, her work has appeared in many print and online journals, including Off the Coast, Spillway, Tinderbox Poetry Journal, and Rattle. She lives in Connecticut.
Photo Credit: Tania Palermo
Andrea Bartz is a journalist and essayist. Previously, she was a senior editor at Glamour, Fit Pregnancy, Psychology Today, and other magazines. She grew up in the suburbs of Milwaukee and graduated from Northwestern University's school of journalism, and in 2010, she coauthored the blog and book Stuff Hipsters Hate. She lives in Brooklyn.
Photo Credit: Kate Lord
Julie Langsdorf's short stories have appeared in literary magazines including Puerto del Sol, Descant, Karamu, So to Speak, and Bethesda. She was a quarterfinalist for an Amazon Breakthrough Novel Award and a finalist for a Heekin Foundation James grant for a novel in progress, and she has received four fiction grants from the Maryland State Arts Council.
Photo Credit: Robin B. Langsdorf
RSVP
Bookings are closed for this event.