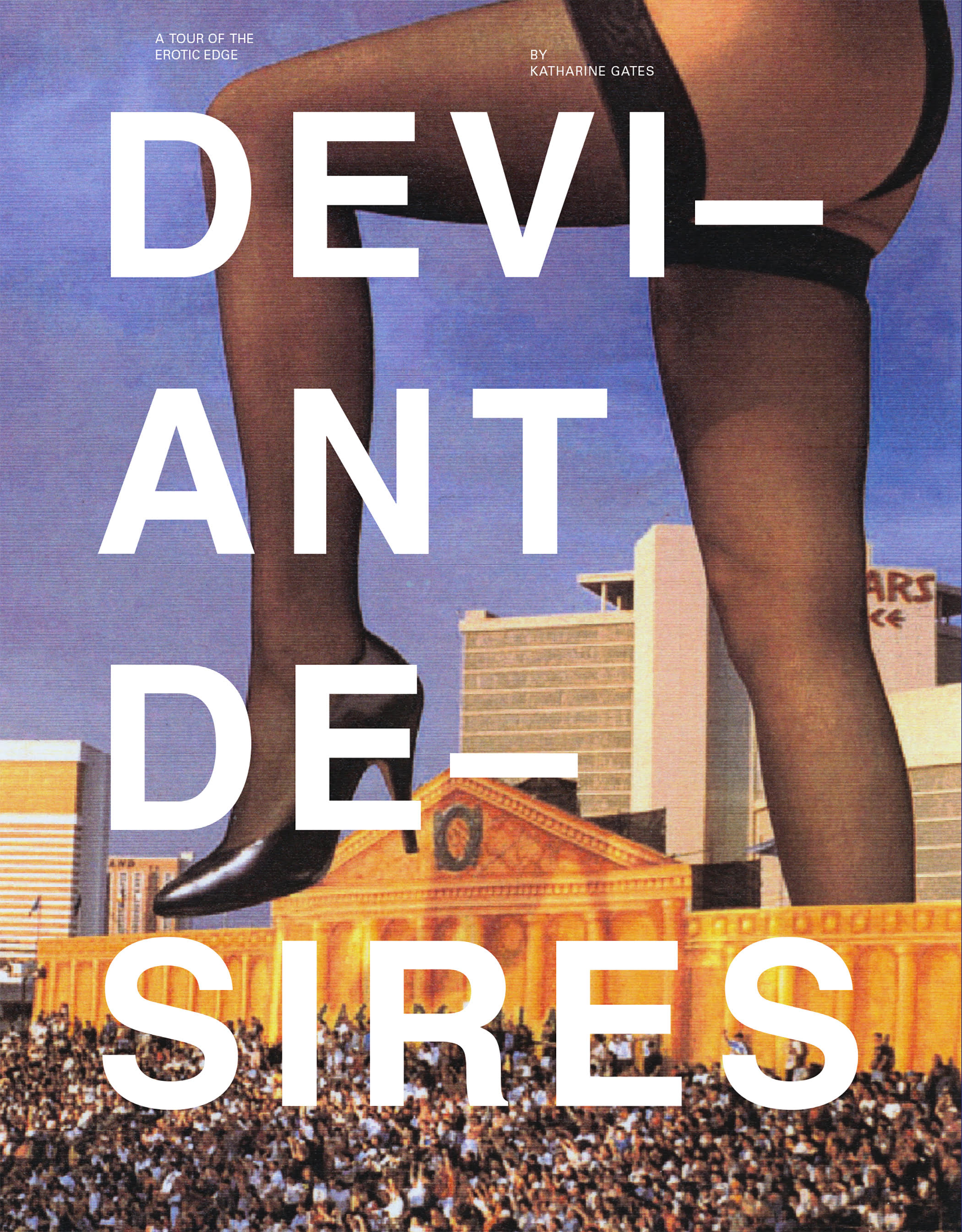 Monday Feb 12, 2018
7:00 pm - 9:00 pm
POWERHOUSE @ the Archway
28 Adams Street (Corner of Adams & Water Street @ the Archway)
Brooklyn , NY 11201
RSVP appreciated. Please fill out the form at the bottom of this page if you plan on attending.
PLEASE NOTE: Submitting an RSVP for this event DOES NOT guarantee entrance. This is a free-access event — entrance will be on a first-come, first-served basis.
---
WARNING!
This book contains tempting descriptions, illicit photography, intriguing character studies, and genuinely useful tips–in case "vanilla folk" find themselves in any unusual roleplaying or kink-related scenarios. Self-described pervert Gates articulates these little-known fetishes with such skill that you may begin to reconsider your own proclivities…
About the Book.
Katharine Gates' bestselling Deviant Desires: A Tour of the Erotic Edge—the classic exploration of niche kinks, sexual misfits, and DIY fetish—is now back, revised and updated!
Author Katharine Gates, curator of the year-long exhibition KINK at Museum of Sex, has added a new introduction, plus chapters on Cannibal Play ("Eat Me!"), Suburbs of the Foot Fetish, and more. The expanded book also includes a handy "kinkmap"–your guide to the erotic imagination (versions of this map have been used in university-level psychology textbooks).
Often imitated but never equaled, this book is required reading for those who understand rule #34 of the Internet: if it's out there, someone is getting off on it.
About the Author.
Katharine Gates is a free-range anthropologist, curator, and freelance writer based in New York's Hudson Valley. A graduate of Yale University, she was the founder of Gates of Heck, an artists' book publisher collaborating with Annie Sprinkle and Art Spiegelman, among others. Her articles have been published in The Village Voice and Raw Vision magazine.
About the Moderator.
Lizzi Sandell is a writer from London. She is currently Associate Editor at powerHouse Books and a regular contributor to Slutever.com.
RSVP
Bookings are closed for this event.