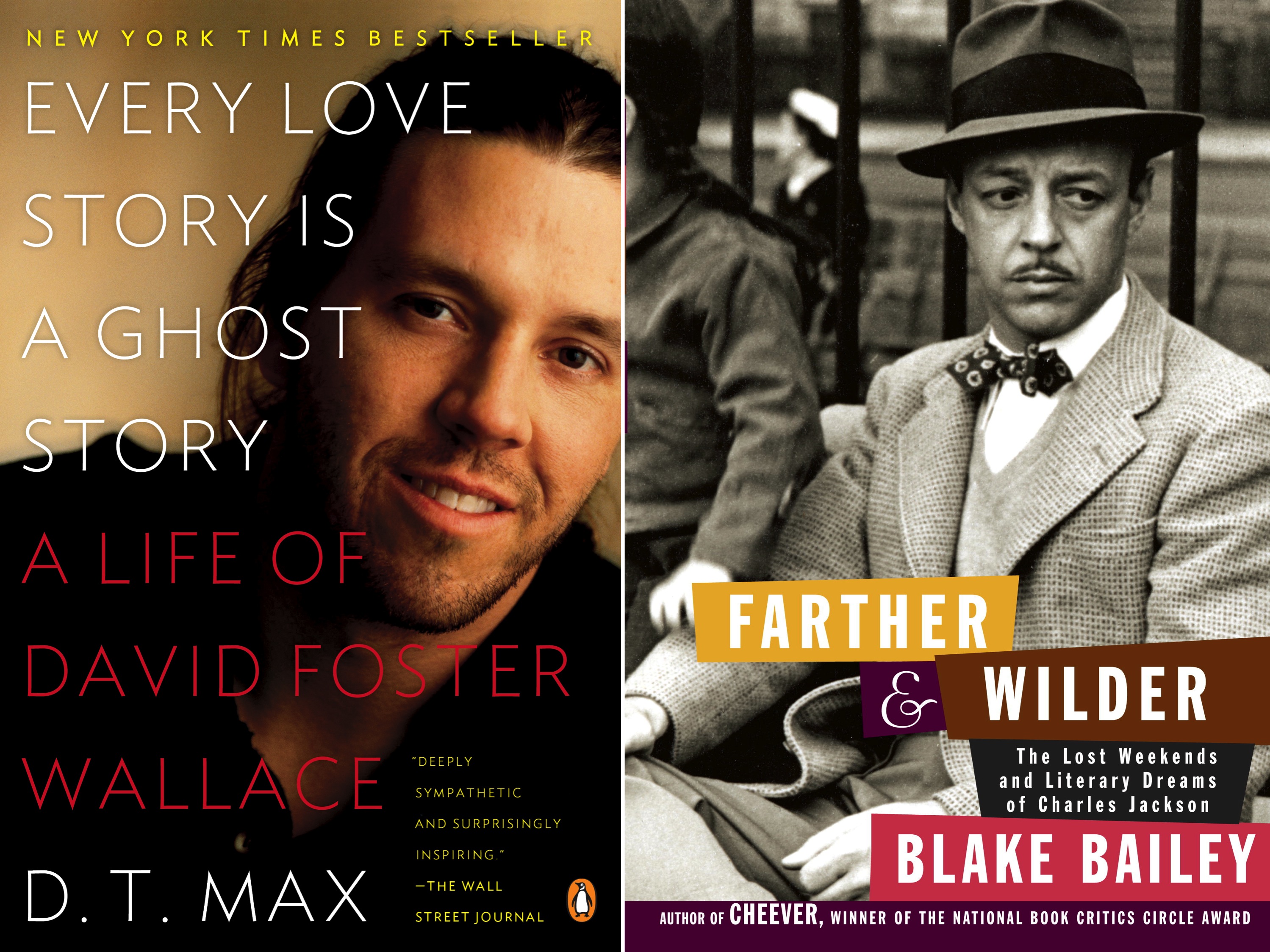 Thursday Sep 12, 2013
7:00 pm - 9:00 pm
THE POWERHOUSE ARENA [Dumbo]
37 Main Street
Brooklyn, NY 11201
For more information, please call 718.666.3049
RSVP appreciated: RSVP@powerHouseArena.com
-or-
Please fill out the "Bookings" form at the bottom of this page.
---
D.T. Max, author of the acclaimed David Foster Wallace bio Every Love Story is a Ghost Story, discusses writing the lives of others with fellow biographer Blake Bailey (Farther and Wilder).
About EVERY LOVE STORY IS A GHOST STORY:
David Foster Wallace was one of the most innovative and influential authors of the last twenty-five years, a writer whose distinctive style and example not only changed the way a generation wrote but also how it lived.  What draws so many people to this gifted, passionate, and conflicted writer, and to his work? In one of the most talked about and praised books of 2012 and coming out in paperback this September, EVERY LOVE STORY IS A GHOST STORY:  A Life of David Foster Wallace, D.T. Max captures Wallace's compelling and turbulent voyage through life – his genius, his struggle to find comfort and meaning in a difficult world, his anxiety and loneliness – as well as why he mattered as a writer and what he tried to teach us.
Drawing on interviews with more than a hundred individuals, including Wallace's wife and other members of his family, literary friends, and old lovers, and with access to Wallace's unpublished letters and manuscripts, many in private hands, Max charts how Wallace came to be the person and the writer that he was.  He takes us from Wallace's youth in the Midwest in the 1970s to his hot-house success in his twenties and subsequent collapse into depression and drugs, and from there through his painful reemergence as an apostle of recovery, ending with his triumphal novel of addiction and redemption, Infinite Jest, published when he was just thirty-three, and his subsequent struggle to surpass that novel.
Max engages critically with the entire range of Wallace's writing, including his short story collections and his popular nonfiction, showing the intimate connection between his life and his work.  Perhaps most importantly, Max looks at how Wallace was able to find meaning in a disorienting, distressing time, fighting his way to authenticity and sincerity and a belief that fiction could illuminate the possibilities of being alive in the world.
D.T. Max, one of the premier literary journalists of our time, has written this insightful and fascinating portrait of David Foster Wallace with great sympathy, understanding, and affection. The book is generous and well-balanced, full of elegant writing and deep, strong reporting. As Dave Eggers has said, "We should feel grateful that this story was told by someone as talented and responsible as D.T. Max."
About FARTHER AND WILDER:
From the prizewinning biographer of Richard Yates and John Cheever, here is the fascinating biography of Charles Jackson, the author of The Lost Weekend-a writer whose life and work encapsulated what it meant to be an addict and a closeted gay man in mid-century America, and what one had to do with the other.
Charles Jackson's novel The Lost Weekend-the story of five disastrous days in the life of alcoholic Don Birnam-was published in 1944 to triumphant success. Within five years it had sold nearly half a million copies in various editions, and was added to the prestigious Modern Library. The actor Ray Milland, who would win an Oscar for his portrayal of Birnam, was coached in the ways of drunkenness by the novel's author-a balding, impeccably groomed middle-aged man who had been sober since 1936 and had no intention of going down in history as the author of a thinly veiled autobiography about a crypto-homosexual drunk. But The Lost Weekend was all but entirely based on Jackson's own experiences, and Jackson's valiant struggles fill these pages. He and his handsome gay brother, Fred ("Boom"), grew up in the scandal-plagued village of Newark, New York, and later lived in Europe as TB patients, consorting with aristocratic café society. Jackson went on to work in radio and Hollywood, was published widely, lived in the Hotel Chelsea in New York City, and knew everyone from Judy Garland and Billy Wilder to Thomas Mann and Mary McCarthy. A doting family man with two daughters, Jackson was often industrious and sober; he even became a celebrated spokesman for Alcoholics Anonymous. Yet he ultimately found it nearly impossible to write without the stimulus of pills or alcohol and felt his devotion to his work was worth the price. Rich with incident and character, Farther & Wilder is the moving story of an artist whose commitment to bringing forbidden subjects into the popular discourse was far ahead of his time.
About the Authors:
D.T. Max is currently a staff writer for The New Yorker and has worked as a journalist and editor at publications ranging from The New York Observer to Elle. He is the author of The Family That Couldn't Sleep: Medical Mystery. Max's long essay on David Foster Wallace, "The Unfinished: David Foster Wallace's struggle to Surpass Infinite Jest," was published in the March 9, 2009 issue of The New Yorker to wide acclaim. He is a graduate of Harvard University and lives outside of New York City with his wife and two young children.
Blake Bailey is the author of biographies of John Cheever, Richard Yates, and Charles Jackson, and he is at work on the authorized biography of Philip Roth. He is the recipient of a Guggenheim Fellowship and an Award in Literature from the American Academy of Arts and Letters; the winner of a National Book Critics Circle Award and the Francis Parkman Prize; and a finalist for the Pulitzer Prize. He lives in Virginia, where he is the Mina Hohenberg Darden Professor of Creative Writing at Old Dominion University.
---
For more information, please contact
Justin Levine
email: justin@powerhousearena.com
powerHouse Arena, 37 Main Street, Brooklyn, NY 11201
tel: 212-604-9074 x109
RSVP
Bookings are closed for this event.