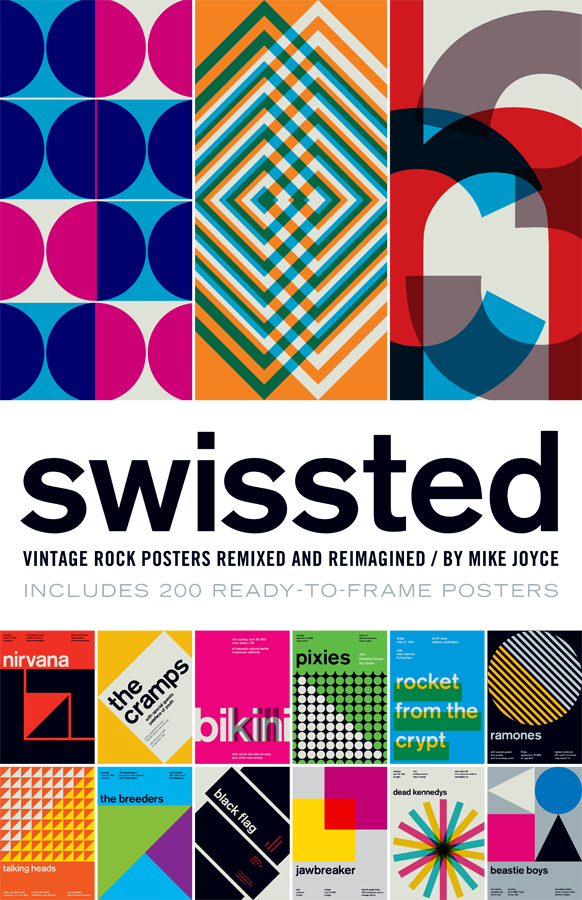 Monday Mar 11, 2013 - Monday Mar 25, 2013
All Day
THE POWERHOUSE ARENA [Dumbo]
37 Main Street
Brooklyn, NY 11201
Swissted is an ongoing project by graphic designer Mike Joyce, owner of Stereotype Design in New York City. Drawing from his love of punk rock and Swiss Modernism, two movements that have (almost) nothing to do with one another, Mike has redesigned vintage punk, hardcore, new wave, and indie rock show flyers into international typographic style posters. Every single one of these shows actually happened.
MIKE JOYCE is the proprietor of Stereotype Design. He has designed for many prominent musicians, and Stereotype's work has been featured in more than fifty publications including IdN, Print, Communication Arts, Graphic, Rolling Stone, How, Computer Arts, Village Voice, Huffington Post, and New York magazine. He lives in New York.
A book launch will coincide with the exhibition on March 14, 7-9PM
Prints will be available for purchase throughout the exhibition.