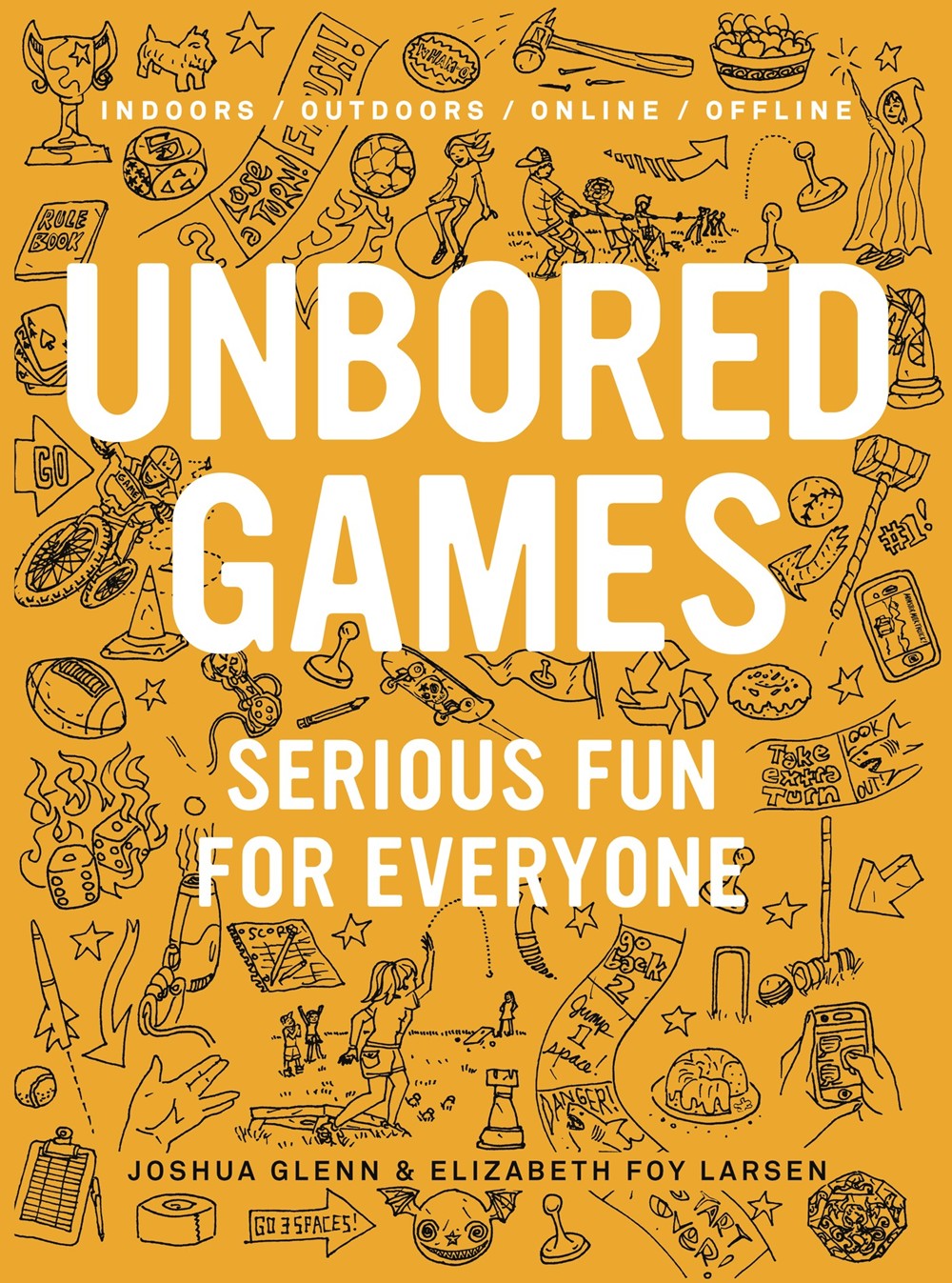 Sunday Oct 26, 2014
4:00 pm - 5:00 pm
THE POWERHOUSE ARENA [Dumbo]
37 Main Street
Brooklyn, NY 11201
For more information, please call 718.666.3049
RSVP appreciated: RSVP@powerHouseArena.com
-or-
Please fill out the "Bookings" form at the bottom of this page.
---
From the creators of the original UNBORED book comes the best game book ever, with all the smarts, creativity, and DIY spirit you've come to expect!
About UNBORED Games: 
We, kids and grownups alike, need to start taking games seriously! Gaming—playing any game, from board games to active outdoor games to videogames—encourages players to develop skills and expertise, by practicing something over and over. Active games not only help players to improve coordination and develop agility, but they also build self-confidence. Games exercise our imaginations and help players develop problem-solving skills. In fact, games do a whole lot for players, even video games (you have to develop some grit to get to that next level).
Now, Joshua Glenn and Elizabeth Foy Larsen, the duo behind the bestselling UNBORED: The Essential Field Guide to Serious Fun, bring us UNBORED Games. UNBORED Games has all the smarts, creativity, and DIY spirit of the original UNBORED ("It's a book!  It's a guide!  It's a way of life!" —Los Angeles Magazine), but with a laser-like focus on the activities we all do for pure fun: to while away a rainy day, to test our skills, and stretch our imaginations. Covering the full gambit and then some, from the traditional Highland Games and old-fashioned parlor games to Google Earth challenges and the best game apps, UNBORED Games offers a gold mine of creative, constructive fun, plus ideas for hacking, customizing, and making up your own games, too.
About the Authors: 

Joshua Glenn is editor of the website HiLobrow, coauthor and coeditor of several books, and producer of Ker-Punch!, a brainteaser app for kids.

Elizabeth Foy Larsen's stories on children and families have appeared in numerous publications, including the New York Times, Slate, and Parents.
They are both parents.
RSVP
Bookings are closed for this event.