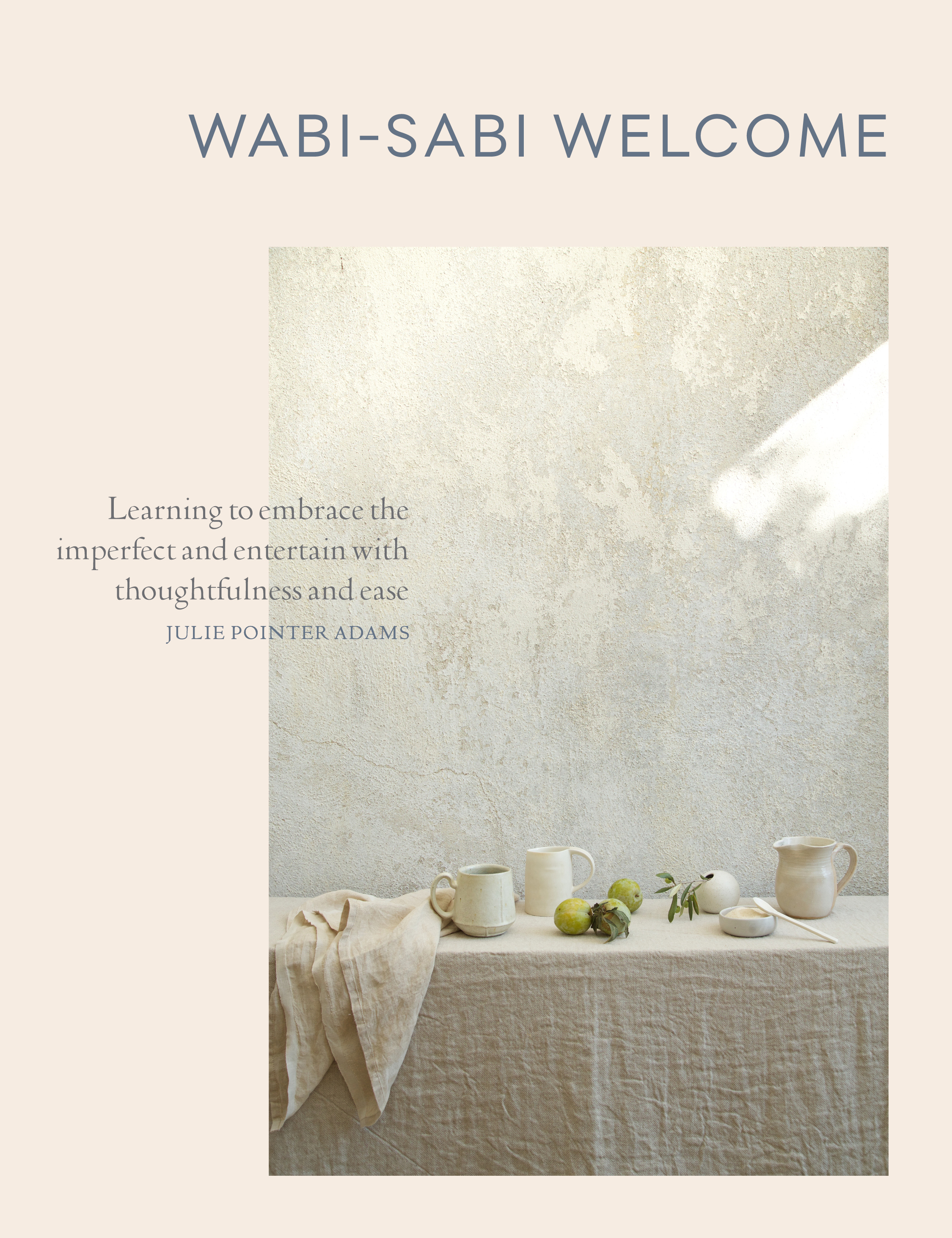 Thursday Jun 22, 2017
6:00 pm - 7:00 pm
West Elm DUMBO
2 Main St.
Brooklyn, NY 11201
Join entertaining enthusiast Julie Pointer Adams at West Elm, DUMBO for an intimate, hands-on workshop. Drawing cues from the "perfectly-imperfect" style of wabi-sabi — the Japanese concept which inspired her new book, Wabi-Sabi Welcome — this floral and tablescapes workshop will embrace a wild, down-to-earth approach to beauty and entertaining. Learn tips for styling tables and floral arrangements while enjoying wine and light refreshments. You'll take home an earthy, summery arrangement (made by you), and a copy of Wabi-Sabi Welcome.
The ticket price of $45 offers you access to the exclusive floral and tablescapes workshop (all materials provided), plus a signed copy of the book (valued at $29.99). Please click here to sign up for the workshop.
After the workshop we will be celebrating the launch of Wabi-Sabi Welcome with a book launch at West Elm, open to the public. We'll toast the book's release with author Julie Pointer Adams, with wine and light bites.
About the Book:
The Japanese concept of wabi-sabi celebrates simplicity and humility as well as the transience of nature and the beauty found in imperfection. In an increasingly digital world cluttered with unrealistic aspirations for our daily lives, this centuries-old worldview is now more relevant than ever. In her new book, WABI-SABI WELCOME: Learning to Embrace the Imperfect and Entertain with Thoughtfulness and Ease, entertaining guru Julie Pointer Adams takes this expansive philosophy to a new level, applying it to modern living and entertaining so that readers can step back from the ideals of perfection, and find joy in unexpected, everyday moments and gatherings.
Counter to what we've been taught about decorating and entertaining, wabi-sabi encourages us to take delight in very little. The guiding principles of WABI-SABI WELCOME demonstrate a momentous movement toward meaningful, authentic entertaining and teach us to embrace the imperfect, to live simply, and to cultivate a mindful, ever-present approach to our daily lives.
About the Author:
Julie Pointer Adams has been casually entertaining friends for the better part of her life, but she began doing so professionally when she developed and directed Kinfolk magazine's original dinner and workshop series alongside editor Nathan Williams for several years. Pointer Adams has planned, hosted, and overseen hundreds of gatherings all over the world. She lives in Santa Barbara with her husband, Ryan Adams. Follow her on Instagram: @juliepointeradams