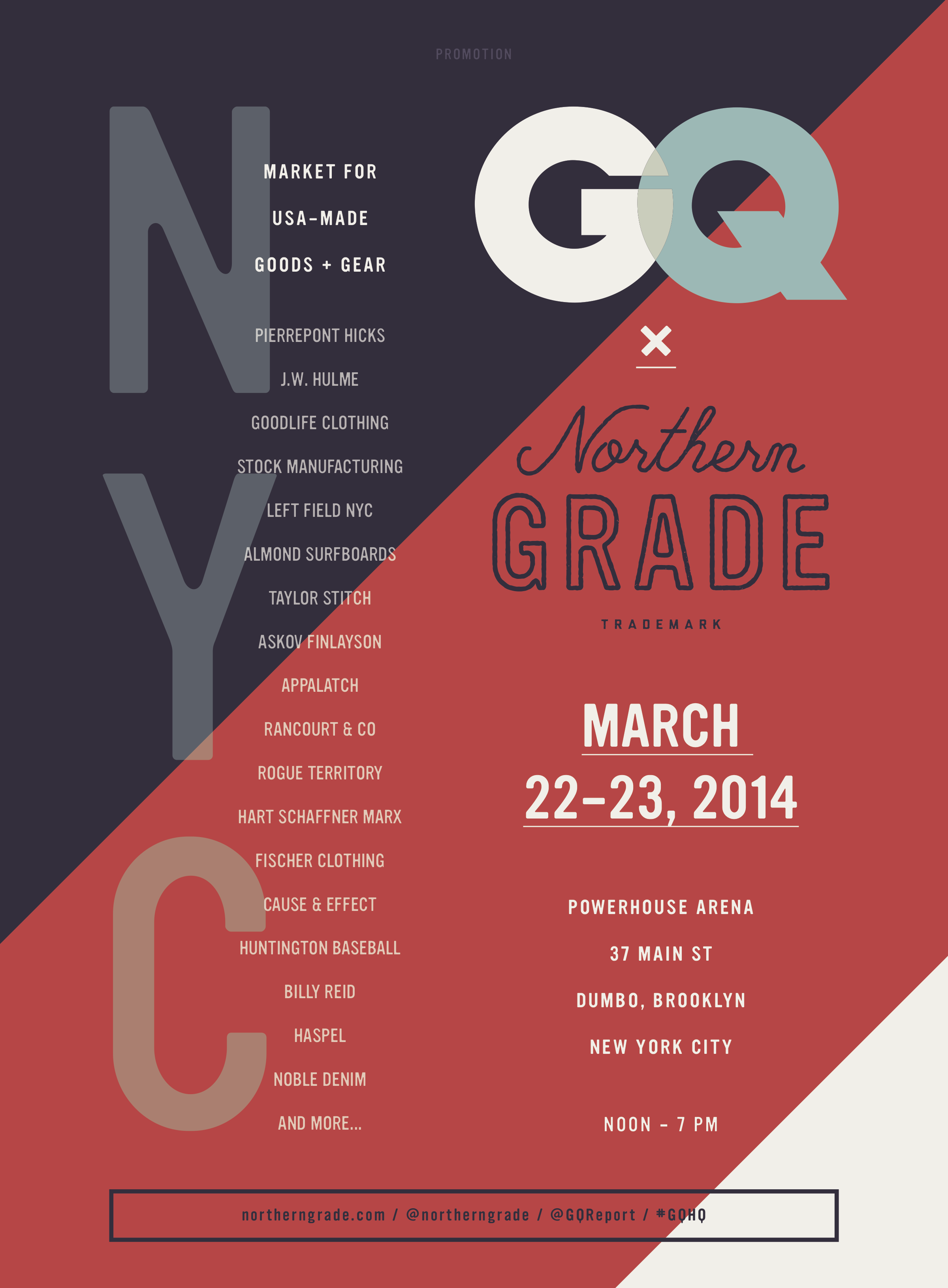 Saturday Mar 22, 2014 - Sunday Mar 23, 2014
All Day
THE POWERHOUSE ARENA [Dumbo]
37 Main Street
Brooklyn, NY 11201
For more information, please call 718.666.3049
Saturday, March 22: Noon – 7pm
Sunday, March 23: Noon-7pm
---
Northern Grade is a menswear pop-up market where the consumer comes to find original brands from the USA. These brands manufacture where they design. In today's fashion  marketplace, there is a growing trend toward quality over quantity. The savvy American male wants to buy an item he knows will last, and he attends this market to meet the makers of that item.
In this fast-paced world of today's fashion and technology, the consumer wants to know more about what is behind the brands he covets. He can view a Twitter Feed of his favorite designer, and know their favorites spots to eat in New York. Northern Grade gives him a chance to shake that designer's hand and talk.
At each Northern Grade market there is music, spirits and good local food. While it is about supporting local brands, Northern Grade is also about bringing in new brands from other regions.
Produced by Katherine and Mac McMillan, the team behind menswear brand Pierrepont Hicks, Northern Grade is a market by a brand for the brands. Everything is made in the U.S.A. and of the best quality one can find. American brands are growing at a fast-pace, and Northern Grade's goal is to help those brands gain visibility and momentum.
---