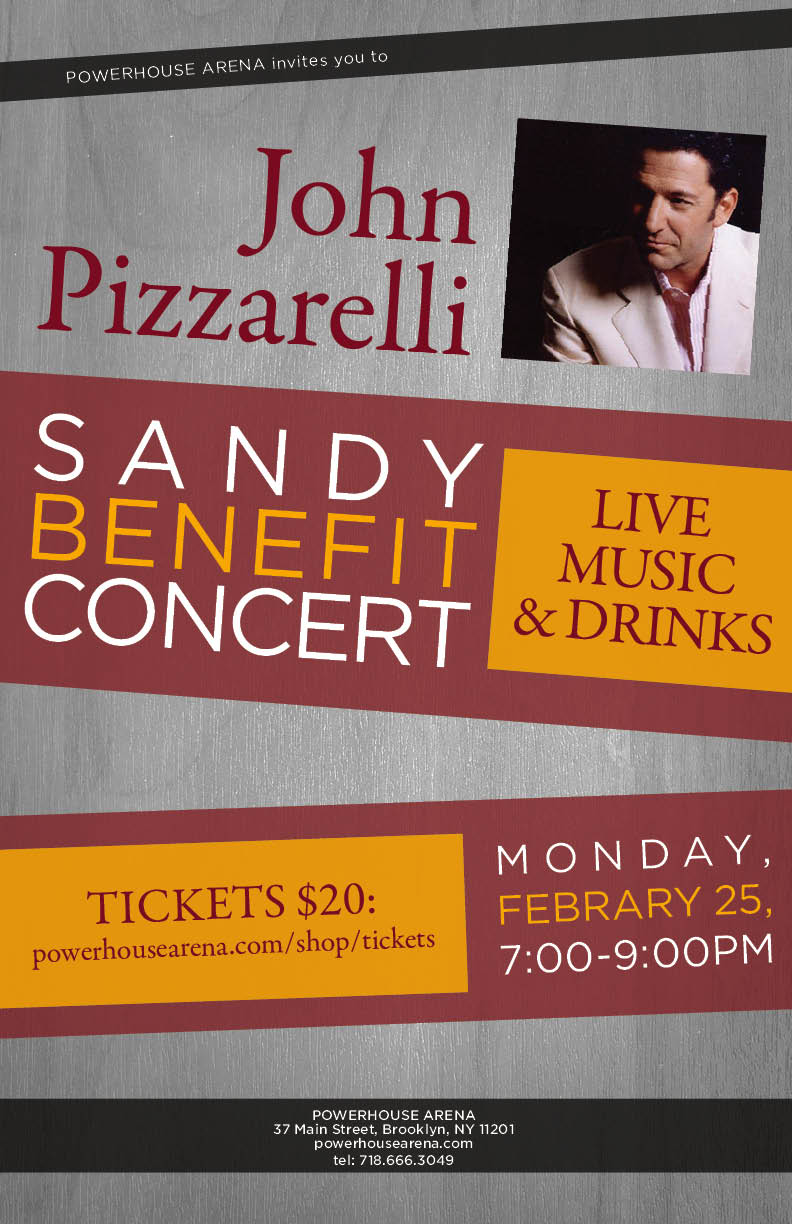 Monday Feb 25, 2013
7:00 pm - 9:00 pm
THE POWERHOUSE ARENA [Dumbo]
37 Main Street
Brooklyn, NY 11201
Drinks will be served.
Tickets: $20 (click to purchase)
---
Internationally acclaimed jazz guitarist and author of World on a String: A Musical Memoir gives a rare solo performance at powerHouse Arena to benefit the store's Sandy recovery.
About WORLD ON A STRING:
John Pizzarelli, the son of jazz guitar legend Bucky Pizzarelli, is a connoisseur of American song who grew up among the legends of jazz. From teenage explorations of rock music to life on the road with his father, he worked his way from gigs in tiny clubs to opening for Frank Sinatra during his final international tour. Now Pizzarelli performs in festivals and top venues across the United States and the world, and he shares his unique journey in this revealing, charming, and heartwarming memoir.
Includes firsthand stories of famous jazz greats and popular music icons including Frank Sinatra, Tony Bennett, Rosemary Clooney, Benny Goodman, Joe Pass, James Taylor, and Paul McCartney
Reveals what it was like to grow up among great musicians and storytellers and shares the day-to-day experiences of a touring musician's life
Includes thirty-five terrific photographs that take you inside John Pizzarelli's life and music
Part of the Wiley-Lincoln Center alliance
Absorbing, upbeat, funny, and down to earth, World on a String is an irresistible celebration of music and life that will appeal to John Pizzarelli's large and growing following.
---
For more information, please contact
Julie Buntin, Events Coordinator
email: julie@powerhousearena.com
powerHouse Arena, 37 Main Street, Brooklyn, NY 11201
tel: 212-604-9074 x109