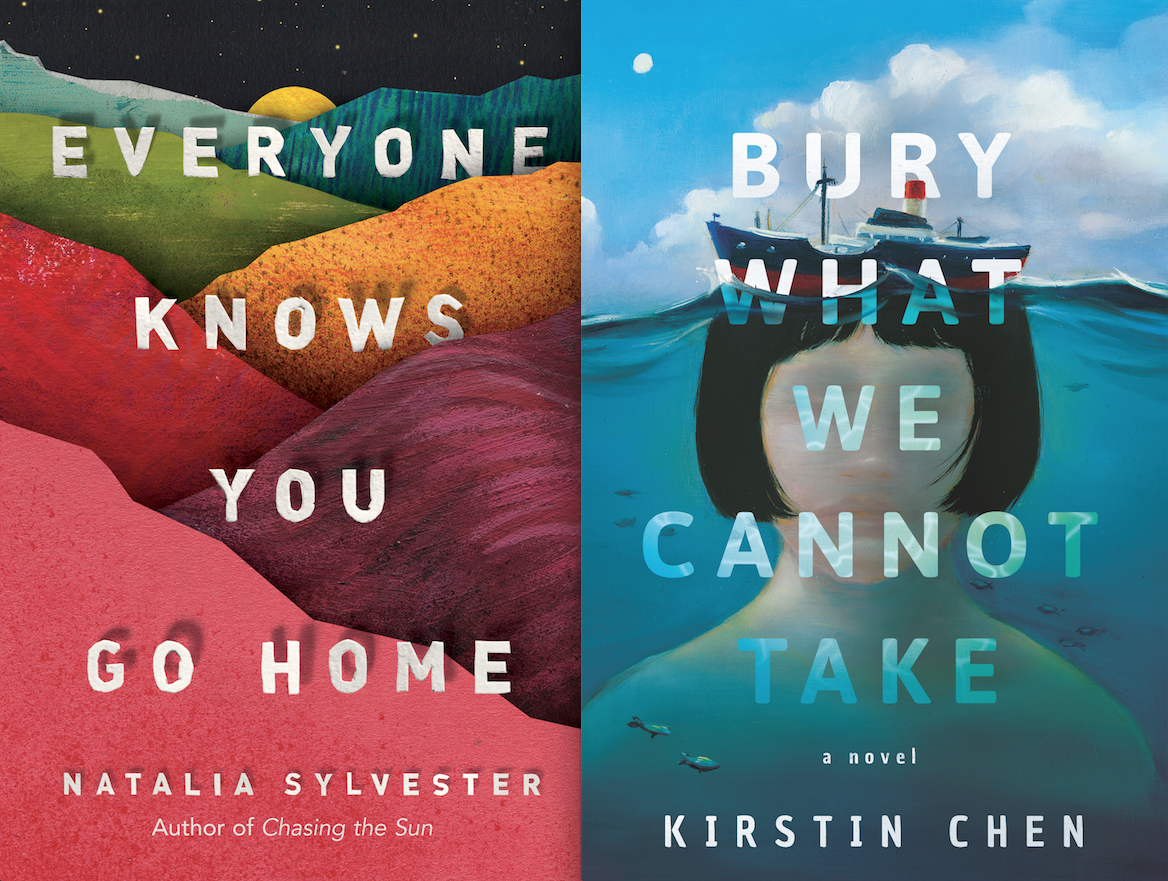 Wednesday Apr 11, 2018
7:00 pm - 9:00 pm
POWERHOUSE @ the Archway
28 Adams Street (Corner of Adams & Water Street @ the Archway)
Brooklyn , NY 11201
RSVP appreciated. Please fill out the form at the bottom of this page if you plan on attending.
PLEASE NOTE: Submitting an RSVP for this event DOES NOT guarantee entrance. This is a free-access event — entrance will be on a first-come, first-served basis.
---
About Everyone Knows You Go Home.
In Everyone Knows You Go Home, Sylvester weaves together the past and the present, the living and dead, to expose the harsh realities of immigration and the risks one Mexican family will take to protect their legacy.
The Day of the Dead is more than a tradition for Isabel, it awakens the ghosts of the past longing for a way back home. On the day of her wedding, Isabel is visited by her father-in-law, Omar, for the first time—but he's already dead. Her new husband, Martin, refuses to forgive the apparition of his father for abandoning him as a child, indifferent to the news of his death. Suddenly, Isabel becomes Omar's only hope to achieve in death what he couldn't in life: redemption. As each year passes, Omar continues to visit Isabel on the Day of the Dead and each year she listens. Invisible to his family, Isabel begins to learn the truth about why he left, Martin's childhood, and the immense grief his spirit carries. It is only when Martin's teenage nephew crosses the Mexican border and takes refuge in their home that questions about the family's past arise. The answers will take them beyond border lines, into new homes, and alter all their lives forever.
About Natalia Sylvester.

Born in Lima, Peru, Natalia Sylvester came to the United States at age four. As a child, she spent time in Florida and the Rio Grande Valley in Texas before her family set down roots in Miami, where she received a BA in creative writing from the University of Miami. A former magazine editor, Natalia now works as a freelance writer in Texas and is a faculty member of the low-residency MFA program at Regis University. Her articles have appeared in Latina magazine, Writer's Digest, the Austin American-Statesman, and on NBCLatino.com. Natalia's debut novel, Chasing the Sun, was named the Best Debut Book of 2014 by Latinidad, and was chosen as a Book of the Month by the National Latino Book Club.
---
About Bury What We Cannot Take.
Kirstin Chen's new novel, Bury What We Cannot Take, is a captivating and emotional tale that follows one family's reckoning with how the events of one day will change their lives forever, set against the backdrop of early Maoist China.
One summer day in 1957, nine-year-old San San and her twelve-year-old brother, Ah Liam, discover their grandmother taking a hammer to a framed portrait of Chairman Mao. To prove his loyalty to the Party, Ah Liam reports his grandmother to the authorities. But his belief in doing the right thing sets in motion a terrible chain of events. Now the family must flee their home on Drum Wave Islet, which sits just a few hundred meters across the channel from mainland China. But when their mother goes to procure visas for safe passage to Hong Kong, the government will only issue them on the condition that she leave behind one of her children as proof of the family's intention to return. San San's family must grapple with their agonizing decision, its far-reaching consequences, and their hope for redemption.
About Kirstin Chen.

Kirstin Chen is the author of the novels BURY WHAT WE CANNOT TAKE, forthcoming from Little A in 2018, and Soy Sauce for Beginners, a Kindle First selection, an O, The Oprah Magazine "book to pick up now," and a Glamour book club pick. She has received awards from the Steinbeck Fellows Program, Sewanee, Hedgebrook, and the Napa Valley Writers' Conference. She is the fall 2017 NTU-NAC National Writer in Residence in Singapore. Visit her at kirstinchen.com
RSVP
Bookings are closed for this event.