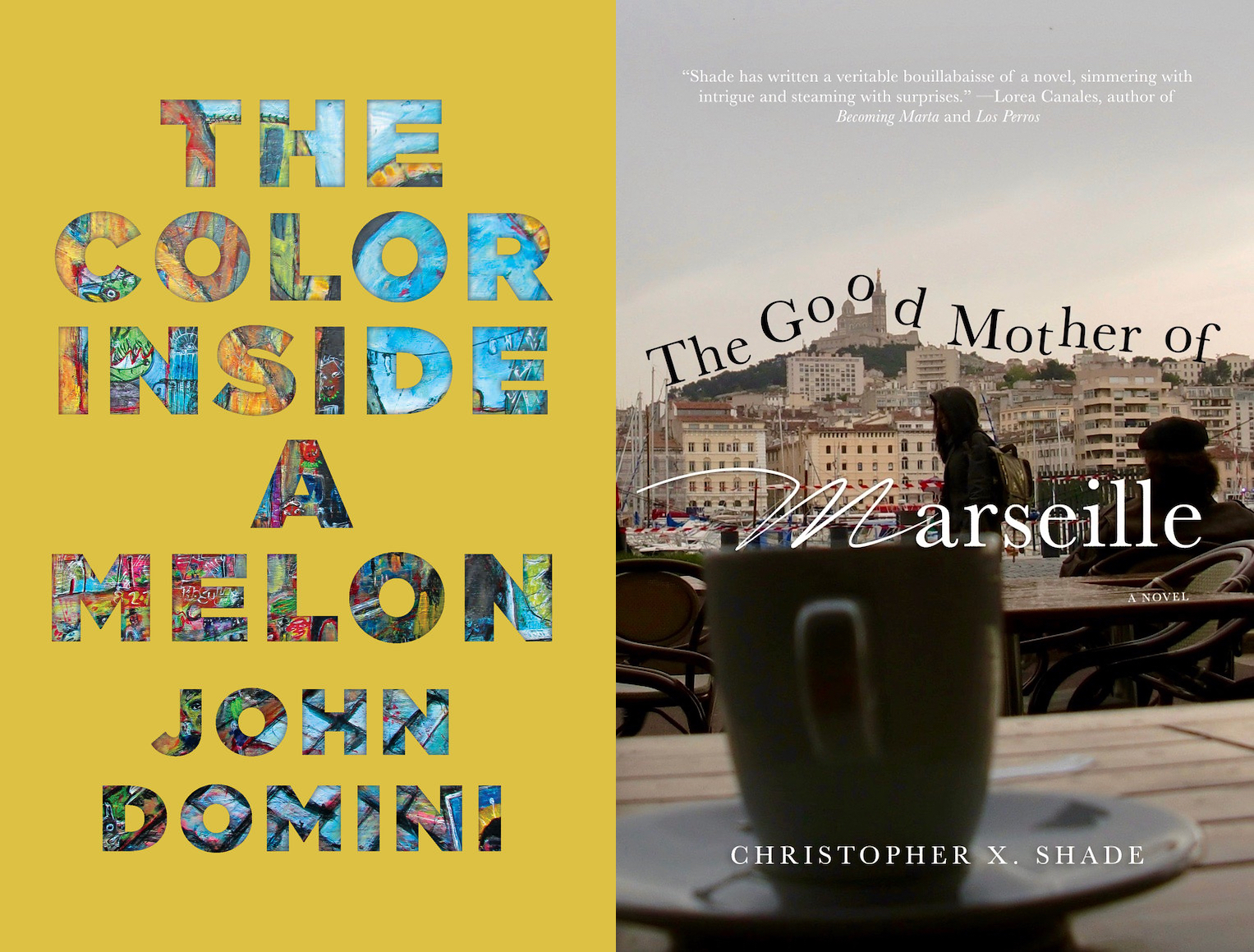 Saturday Jul 20, 2019
7:00 pm - 9:00 pm
POWERHOUSE @ the Archway
28 Adams Street (Corner of Adams & Water Street @ the Archway)
Brooklyn , NY 11201
RSVP encouraged & appreciated.
Please fill out the form at the bottom of this page if you plan on attending. Facebook event here.
PLEASE NOTE: Submitting an RSVP for this event DOES NOT guarantee entrance. This is a free-access event — entrance will be on a first-come, first-served basis.
---
About The Color Inside a Melon.
In John Domini's fourth novel, a disastrous earthquake has Naples reeling. While the government scrambles to maintain appearances, poverty and anarchy rack the people on Italy's margins—the illegal immigrants out of Africa, known as the clandestini. One of whom has just been horrifically murdered.
Enter Risto, a rare success story. A refugee from Mogadishu, orphaned in his teens, he's now married the Neapolitan Paola and is the proprietor of a celebrated art gallery. The murder recalls the deaths of his loved ones years ago in Mogadishu, a trauma Risto can't outrun…
"John Domini enters the world of African immigrants in Naples living on the edge of the law, in a gripping, noir-ish thriller written in prose that somehow manages to be both elegant and hard-boiled. An absorbing read." —Salman Rushdie
"The Color Inside a Melon is about a man consumed by secrets and lies in a city on the edge. Disguised as a murder mystery, it twists, turns, then coils into a scorpion's sting." —Marlon James, Booker Prize-winning author of A Brief History of Seven Killings
About The Author.
With The Color Inside a Melon, John Domini has four novels in print and three story collections. Other books include selections of criticism and poetry. Domini has published fiction in Paris Review and Ploughshares, non-fiction in GQ and The New York Times, and won a poetry prize from Meridian. Grants include a fellowship from the National Endowment for the Arts. He has taught at Harvard, Northwestern and elsewhere, and makes his home in Des Moines.
About The Good Mother of Marseille.
In Christopher X. Shade's debut novel, it's the summer of 2013 in Marseille, in the year of its designation as the European Capital of Culture. Readers get a taste of this dangerous, impoverished yet seductive port city of France as they follow the interwoven stories of Americans who have come to wander and sightsee. Noémie, an anthropology student, wants to make the gritty graffiti-covered neighborhood of Cours Julien her home, but she's running out of time, money, and her university sponsor's patience. Take a walk with Noémie and her hot dog, Chinelo, through the turbulent streets of Marseille…
"Christopher X. Shade has written a veritable bouillabaisse of a novel, simmering with intrigue and steaming with surprises." —Lorea Canales, author of Becoming Marta and Los Perros
"The Good Mother of Marseille is a beautiful and memorable debut, a melancholy tale of both lost and found, a love letter to the night-lights of France, a movable feast for this 21st century." —Scott Cheshire, author of High as the Horses' Bridles
"The Good Mother of Marseille is a remarkable work of imagination, a debut novel that not only introduces us to a gifted writer of fiction, but offers a beguiling glimpse into the zeitgeist of a generation's appetite for the exotic and the mysterious. In the Hemingway tradition, its many linked stories gel into one compelling story of Americans abroad. Shade's sensitivity toward his characters is infectious, and, quite frankly, unforgettable." —Philip Schultz, Pulitzer Prize-winning author most recently of Luxury and The Wherewithal: A Novel in Verse
About The Author.
Christopher X. Shade is co-founder and co-editor of Cagibi, at cagibilit.com, a journal of poetry and prose. His stories and book reviews have appeared widely, and he has won story awards including the 2016 Writers at Work fellowship competition. He teaches fiction and poetry writing at The Writers Studio. Raised in the South, he now lives with his wife in New York City.
RSVP
Bookings are closed for this event.