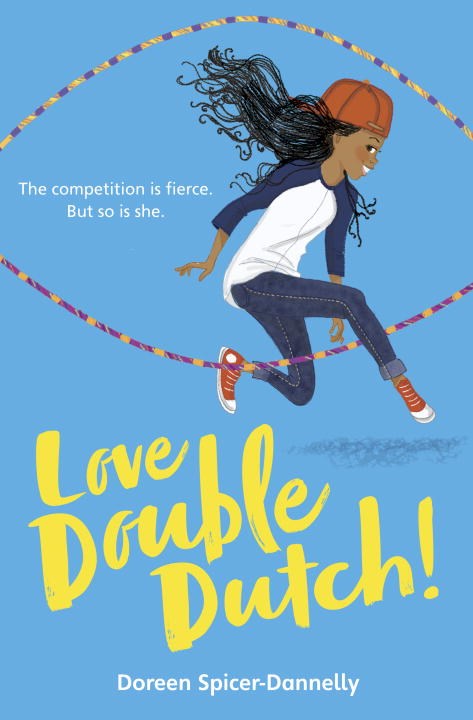 Tuesday Apr 03, 2018
4:00 pm - 6:00 pm
POWERHOUSE @ the Archway
28 Adams Street (Corner of Adams & Water Street @ the Archway)
Brooklyn , NY 11201
RSVP appreciated. Please fill out the form at the bottom of this page if you plan on attending.
PLEASE NOTE: Submitting an RSVP for this event DOES NOT guarantee entrance. This is a free-access event — entrance will be on a first-come, first-served basis.
---
About the Book.
Brooklyn native, MaKayla a.k.a Kayla, the double Dutch Queen of middle school, is ready to take her double Dutch team all the way to the National Jump-off. But when she's forced to leave Brooklyn for Charlotte, North Carolina, will she have to trade her double Dutch dreams for the worst summer of her life?
MaKayla finally made it through the first round and is one step closer to the big competition at Madison Square Garden and all looks good. That is, until her mother breaks the news. Kayla must spend the summer at her aunt's house in North Carolina while her parents work out their problems… or decide to call it quits.
Kayla can't get her mind off what will happen to her family let alone spend the summer in the South with her snooty Sally, who doesn't make her feel welcome. And what's worse, it looks like Kayla's Jump-off dreams are completely over.
Hold the phone! Turns out, double Dutch is huge in the South. And when Kayla finds out Sally is being bullied by some double Dutch divas, she steps in to help Sally regain her confidence and stand up for herself. The two of them will just need to find two more kids to make a team of their own to show those Southern belles some Brooklyn attitude! Plus, there's a boy, a really, really cute boy named, Charlie. So just when Kayla thought her summer was going to be beyond boring, she just might be in for the most exciting summer ever.
About the Author.
Doreen Spicer-Dannelly is a native New Yorker and writer/producer in television and film, best known for Disney Channel's The Proud Family and Jump In! She also created the international teen sitcom, The Wannabes Starring Savvy. She lives in Los Angeles with husband Charlie S. Dannelly II and her toy poodle/writing partner, Tiger. She's a proud alumna of the HBCU, Morgan State University. Having a passion for teen and tween content, Spicer-Dannelly continues to develop inclusive content and girl empowerment projects under the auspices of Spicerack Productions Inc.
RSVP
Bookings are closed for this event.