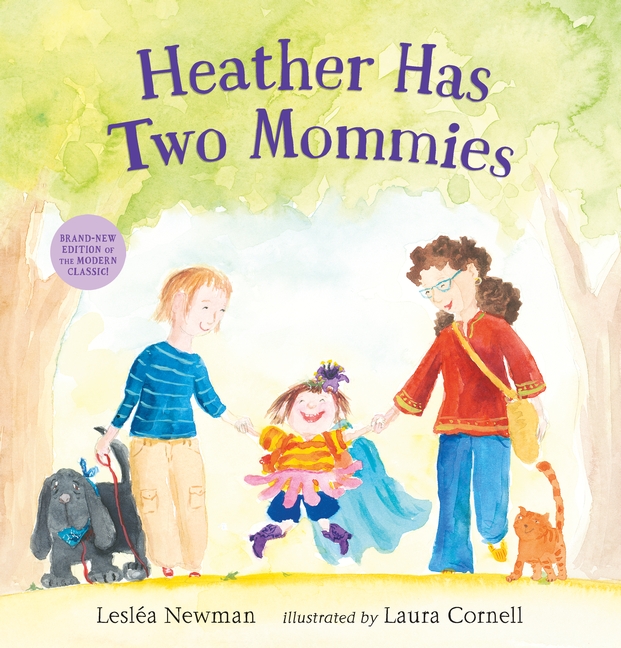 Sunday Mar 29, 2015
3:00 pm - 4:00 pm
THE POWERHOUSE ARENA [Dumbo]
37 Main Street
Brooklyn, NY 11201
For more information, please call 718.666.3049
RSVP appreciated: RSVP@powerHouseArena.com
-or-
Please fill out the "Bookings" form at the bottom of this page.
---
Stop by The POWERHOUSE Arena for the re-launch a modern classic for this generation with an all-new, beautifully illustrated edition.
About Heather has Two Mommies:
"For twenty-five years, Heather Has Two Mommies, a gentle, sweet-natured book that acknowledges the existence of different family structures, has been a resource for libraries and schools, a relief for parents and educators, and a delight to kids from all kinds of families. It has become a national touchstone, and ultimately a historic landmark of American cultural progression and regression. You really should read this book again—it will make your day, and it changed the world." —Rachel Maddow, host of MSNBC's The Rachel Maddow Show
Heather's favorite number is two.  She has two arms, two legs, and two pets. And she also has two mommies. When Heather goes to school for the first time, someone asks her about her daddy, but Heather doesn't have a daddy. Then something interesting happens. When Heather and her classmates all draw pictures of their families, not one drawing is the same. It doesn't matter who makes up a family, the teacher says, because "the most important thing about a family is that all the people in it love each other." This delightful edition for a new generation of young readers features fresh illustrations by Laura Cornell and an updated story by Lesléa Newman.
About the Author and moderator:
Lesléa Newman is the author of more than sixty books for children and adults, including October Mourning: A Song for Matthew Shepard. A former poet laureate of Northampton, Massachusetts, she lives in Holyoke, Massachusetts.
Angeline Acain is the publisher and editor of Gay Parent Magazine.
RSVP
Bookings are closed for this event.