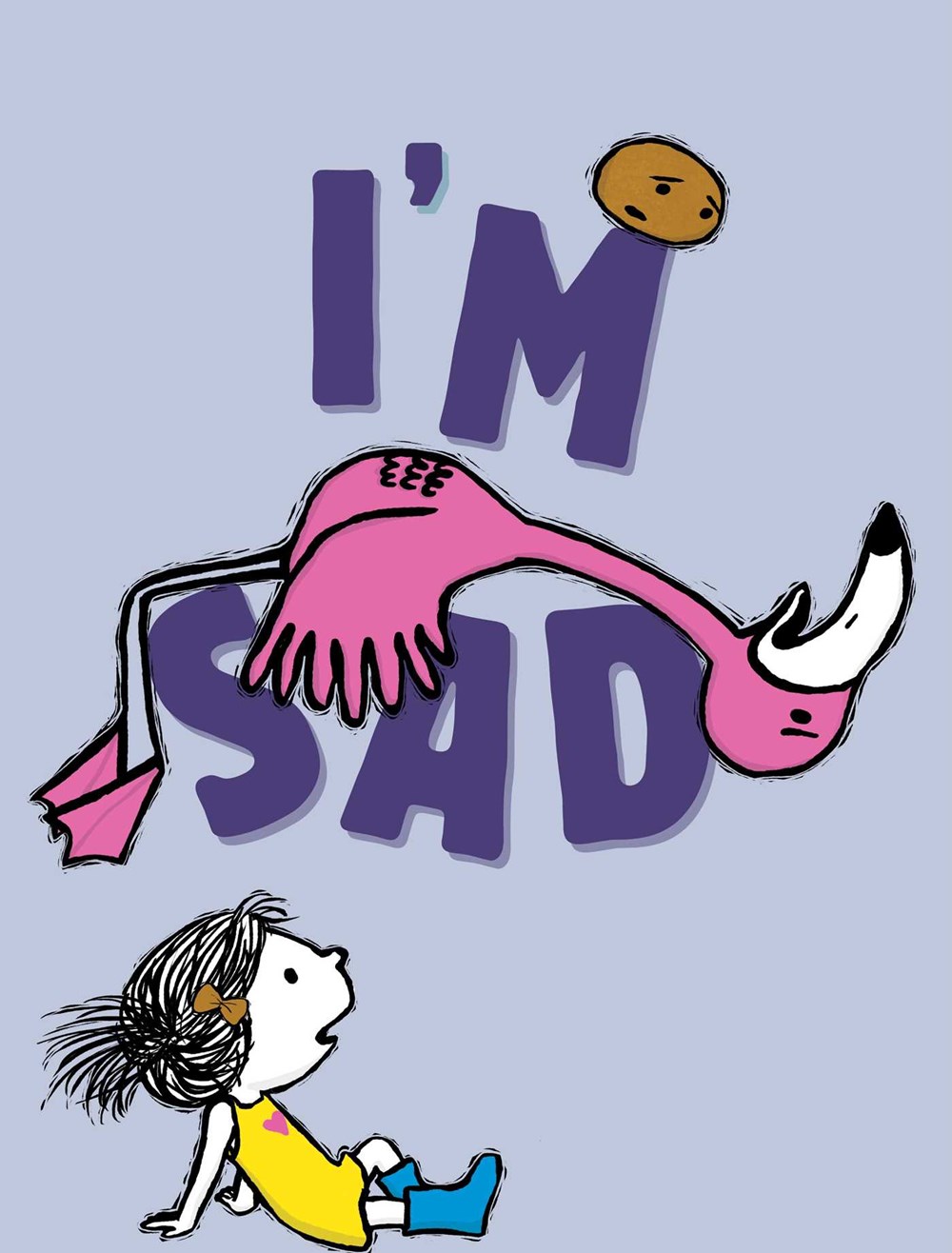 Sunday Jun 10, 2018
2:00 pm - 4:00 pm
POWERHOUSE @ the Archway
28 Adams Street (Corner of Adams & Water Street @ the Archway)
Brooklyn , NY 11201
RSVP appreciated. Please fill out the form at the bottom of this page if you plan on attending.
PLEASE NOTE: Submitting an RSVP for this event DOES NOT guarantee entrance. This is a free-access event — entrance will be on a first-come, first-served basis.
---
About the Book.
A girl, a potato, and a very sad flamingo star in this charming sequel to the New York Times Notable Children's Book I'm Bored from comedian Michael Ian Black and celebrated illustrator Debbie Ridpath Ohi.
Everyone feels sad sometimes—even flamingos. *Sigh" When Flamingo announces he's feeling down, the little girl and Potato try to cheer him up, but nothing seems to work. Not even dirt! (Which usually works for Potato.)
Michael Ian Black and Debbie Ridpath Ohi, whose "smart cartoony artwork matches Black's perfect comic timing" (The New York Times Book Review), have paired up again to showcase that there's nothing wrong with feeling sad sometimes, and that sometimes that best way to be a friend is just be there when your friend is down.
About the Author.
Michael Ian Black is a writer, comedian, and actor who currently appears on Another Period, The Jim Gaffigan Show, and Wet Hot American Summer: First Day of Camp. He created and starred in many television series, including Michael and Michael Have Issues, Stella, and The State. He wrote the screenplay for the film Run, Fatboy, Run and wrote and directed the film Wedding Daze. Michael regularly tours the country as a stand-up comedian and is the bestselling author of the book My Custom Van (and 50 Other Mind-Blowing Essays That Will Blow Your Mind All Over Your Face), the memoir You're Not Doing It Right, and the children's books Chicken Cheeks, The Purple Kangaroo, A Pig Parade Is a Terrible Idea, I'm Bored, Naked!, and Cock-a-Doodle-Doo-Bop. Michael lives in Connecticut with his wife and two children.
About the Illustrator.
Debbie Ridpath Ohi is the author of Where Are My Books?. Her illustrations also appear in Sea Monkey and Bob, written by Aaron Reynolds; I'm Bored (New York Times Notable Book) and Naked!, written by Michael Ian Black; as well as ten Judy Blume chapter books and middle grade titles. For more info, visit DebbieOhi.com or @InkyElbows on Twitter.
RSVP
Bookings are closed for this event.