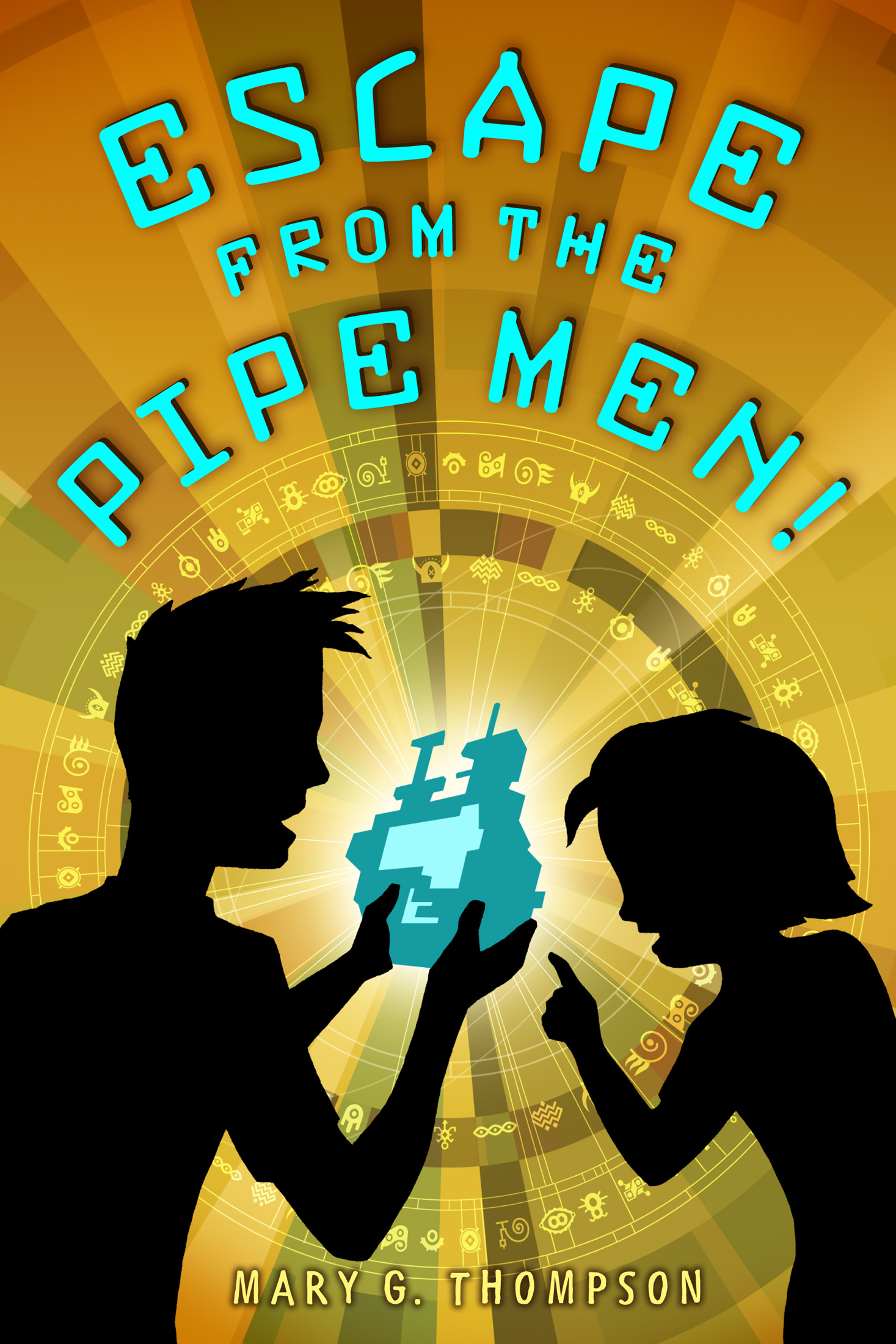 Sunday Sep 29, 2013
3:00 pm - 4:00 pm
THE POWERHOUSE ARENA [Dumbo]
37 Main Street
Brooklyn, NY 11201
Category(ies)
For more information, please call 718.666.3049
RSVP appreciated: RSVP@powerHouseArena.com
-or-
Please fill out the "Bookings" form at the bottom of this page.
---
A thirteen-year-old boy and his sister journey across the universe in search of an antidote for their poisoned father in Thompson's action-filled space-travel adventure. After the reading, we'll be using pipe cleaners to make our own Pipe Men!
About ESCAPE FROM THE PIPE MEN!:

Thirteen-year-old Ryan Hawthorn has spent his life on display as a human exhibit in the multi-eyed Pipe Men's intergalactic zoo. When his father is accidentally poisoned, it's up to Ryan and his seven-year-old sister, Becky, to scour the universe for the antidote. Along the way, they encounter many strange creatures, and learn that the Pipe Men are not the kindly overlords they'd thought them to be. It's not only the humans who are planning to rebel! A fast-paced, action-filled space-travel adventure.
About the Author:
Mary G. Thompson was born and raised in Cottage Grove and Eugene, Oregon. She was a practicing attorney for more than sevenyears, including almost five years in the U.S. Navy, before she moved to New York City to write full time. Her debut novel, Wuftoom, was called "[a] wildly imaginative debut. . . . dark and unsettling" by Publishers Weekly. Visit her website at www.marygthompson.com.
---
For more information, please contact
Justin Levine
email: justin@powerhousearena.com
powerHouse Arena, 37 Main Street, Brooklyn, NY 11201
tel: 212-604-9074 x109
RSVP
Bookings are closed for this event.