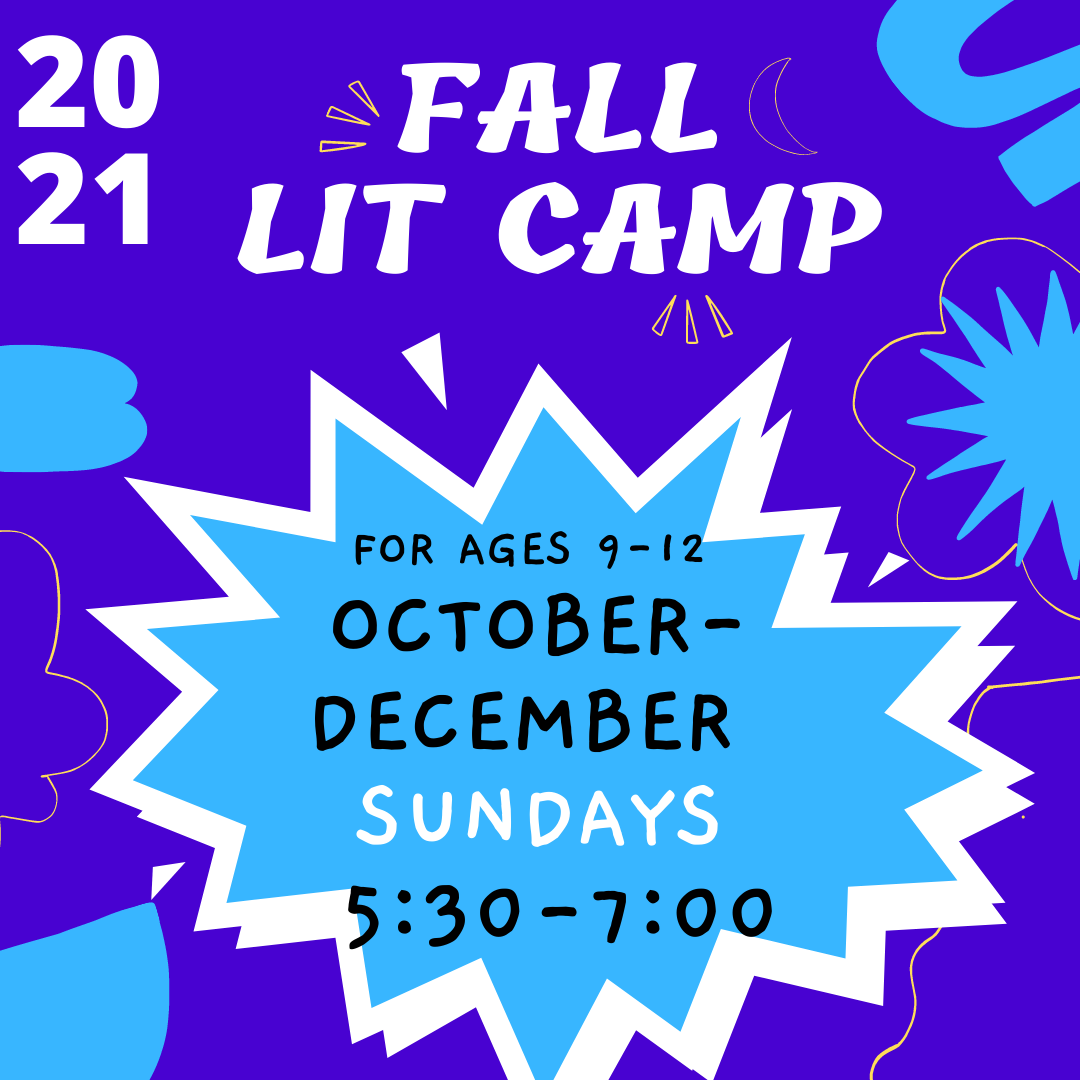 Sunday Oct 24, 2021 - Sunday Dec 19, 2021
5:30 pm - 7:00 pm
Category(ies)
Fall Lit Camp for Middle Grade Readers (ages 9-12).
To register for the FULL event series click here!
ABOUT LIT CAMP
Running October 24th through December 19th, taking place every two weeks, kids will be able to virtually take part in our book club meetings to discuss five brand-new middle-grade novels. The discussion will be led by our kids book specialist Brittany, with the added bonus of having the opportunity to ask the authors questions directly.
Each discussion takes place on Sunday from 5:30-7:00 p.m. (EST) via zoom. The first half of the event is a book discussion with the author followed by a Q&A where everyone has the chance to ask the author any burning questions. The second half is a book club led discussion with our bookseller Brittany to further delve into the topics and themes of the novel.
The enrollment fee for the Fall Lit Camp is $200 and includes the five pre-selected book club books and admission into each virtual discussion. The five books are either available for pick up at our three Brooklyn stores or will be shipped to you.
About the Books!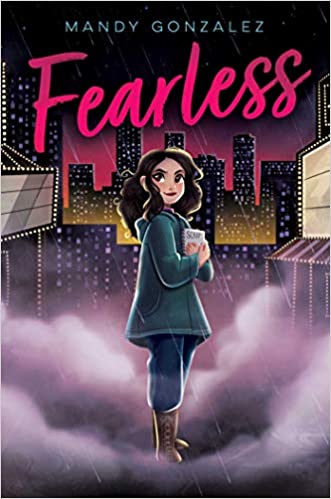 Sunday, October 24, 5:30-7:00 
Fearless by Mandy Gonzalez
In this spooky middle grade novel from Hamilton and Broadway star Mandy Gonzalez stars a group of young thespians who must face the ghost haunting their theater.
The Ethel Merman Theater is cursed. No one is sure how or why, but the evidence speaks for itself. Show after show has flopped and the theater is about to close. Enter twelve-year-old Monica Garcia, who has been cast to star in a Broadway musical revival of The Goonies, the theater's last chance to produce a hit before
 it shutters its doors for good.
The kids aren't quite sure if the curse is even real, but when their first performance doesn't quite go as planned, it certainly feels that way. Can the cast overcome their fears and reverse the ghost's curse before opening night so they can save the show—and their dreams? 
Individual Sign-up HERE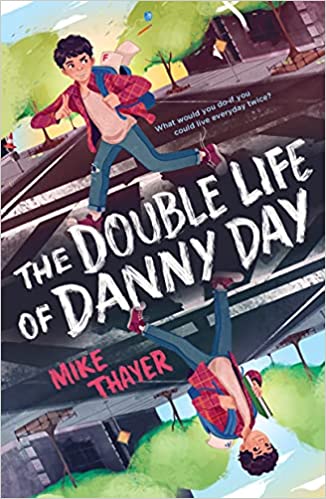 Sunday, November 7, 5:30-7:00
The Double Life of Danny Day by Mike Thayer
A story of a boy who lives every day twice uses his ability to bring down bullies at hi
s new school!
When Danny's family moves across the country, he suddenly has to use his ability for more than just slacking off and playing video games. Now he's making new friends, fending off jerks, exposing a ring of cheaters in the lunchtime video game tournament, and taking down bullies one day at a time … or is it two days at a time?
Individual Sign-up HERE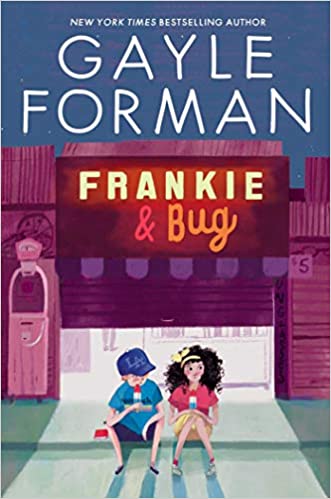 Sunday, November 21, 5:30-7:00
Frankie and Bug by Gayle Forman
In the debut middle grade novel from #1 New York Times bestselling author Gayle Forman comes a poignant and powerful coming-of-age story that follows a young girl and her new friend as they learn about family, friendship, allyship, and finding your way in a complicated world.
It's the summer of 1987, and ten-year-old Bug is not too excited about hanging out with their neighbor Philip's nephew, Frankie. However, they soon find some common ground and as the summer unfolds, they find themselves learning some important lessons about each other, and the world.Like what it means to be your true self and how to be a good ally for others. That family can be the people you're related to, but also the people you choose to have around you. And that even though life isn't always fair, we can all do our part to make it more just. 
Individual Sign-up HERE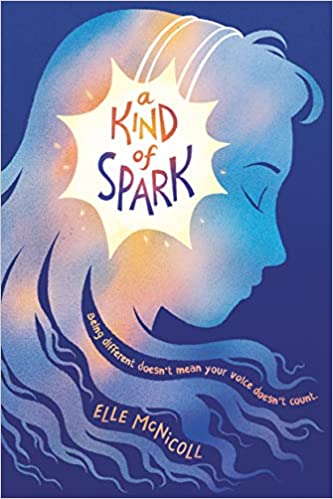 Sunday, December 5, 11:00-12:30 
**please note the time difference for this event**
A Kind of Spark by Elle McNicoll
A Kind of Spark tells the story of 11-year-old Addie as she campaigns for a memorial in memory of the witch trials that took place in her Scottish hometown. Addie knows there's more to the story of these 'witches', just like there is more to hers. Can Addie challenge how the people in h
er town see her, and her autism, and make her voice heard? A story about friendship, courage and self-belief, perfect for fans of The Goldfish Boy.
Individual Sign-up HERE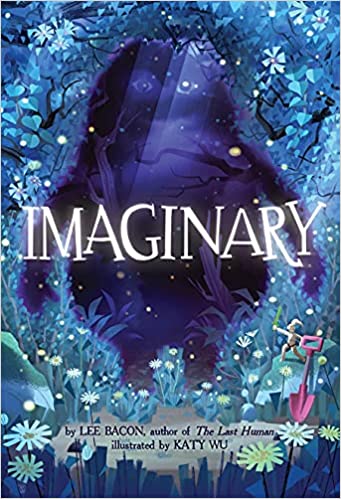 NEW DATE
Sunday, December 19, 5:30-7:00
Imaginary by Lee Bacon
The story of a boy and his imaginary friend—told by the imaginary friend!
Zach should've outgrown his imaginary friend by now. He knows this. He's 11, long past the days when kids are supposed to go on epic make-believe adventures with their invisible friends. But after the death of his father five years ago, all Zach wanted was an escape from the real world. So his imaginary friend, Shovel, hasn't faded away like the other kids' have. Reality is the worst. Which is why Zach makes regular visits to a fantasy world with Shovel. But is Zach's overactive imagination helping him deal with loss or just pushing people away?
Individual Sign-up HERE