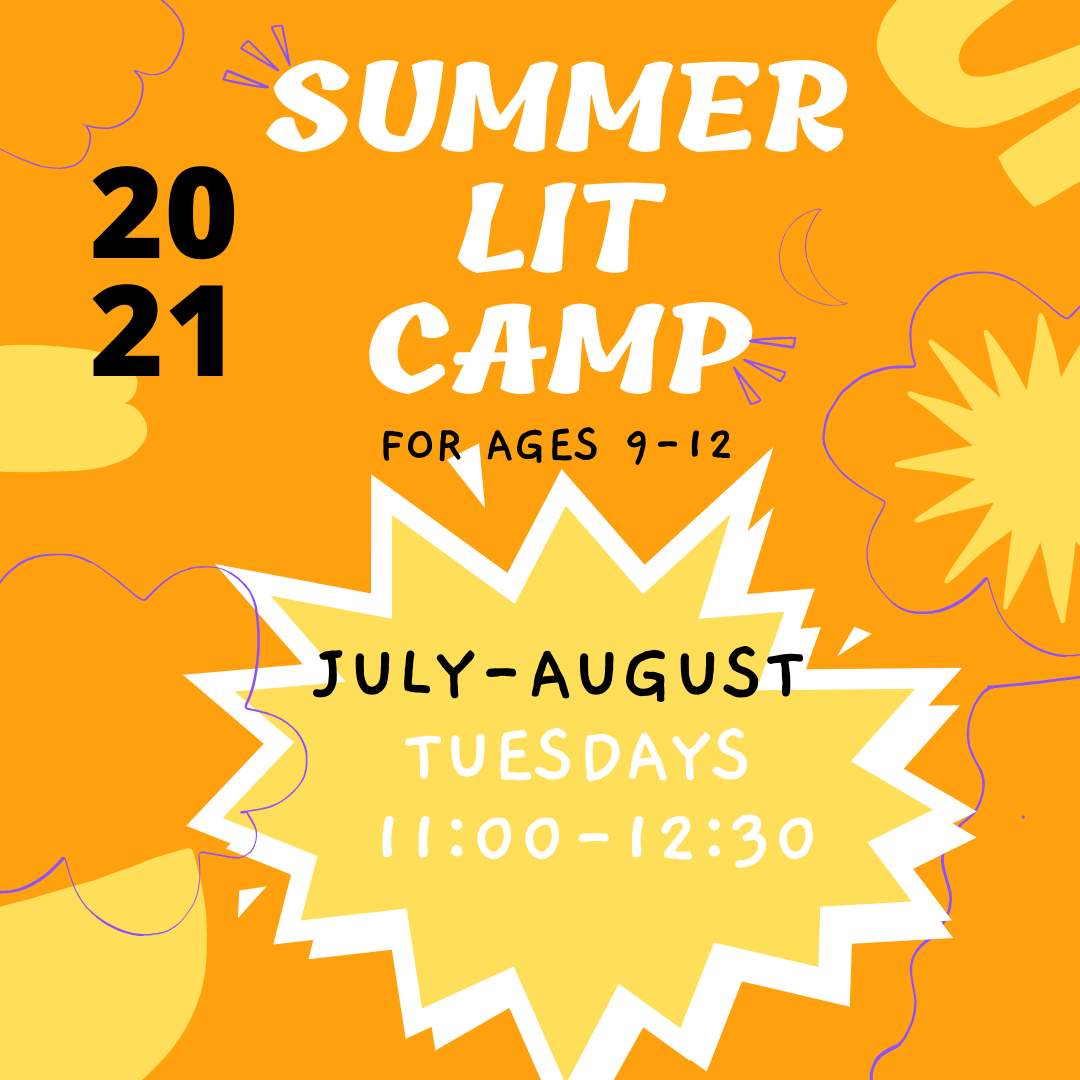 Tuesday Jul 06, 2021 - Tuesday Aug 31, 2021
11:00 am - 12:30 pm
Category(ies)
Summer Lit Camp for Middle Grade Readers (ages 9-12).
To register for the FULL event series click here!
ABOUT LIT CAMP
Running July 6th through August 31st, taking place every two weeks, kids will be able to virtually take part in our book club meetings to discuss five brand-new middle-grade novels. The discussion will be led by our kids book specialist Brittany, with the added bonus of having the opportunity to ask the authors questions directly. 
Each discussion takes place on Tuesday from 11-12:30 p.m. (EST) via zoom. The first half of the event is a book discussion with the author followed by a Q&A where everyone has the chance to ask the author any burning questions. The second half is a book club led discussion with our bookseller Brittany to further delve into the topics and themes of the novel. 
The enrollment fee for the Summer Lit Camp is $200 and includes the five pre-selected book club books and admission into each virtual discussion. The five books are either available for pick up at our three Brooklyn stores or will be shipped to you.
ABOUT THE BOOKS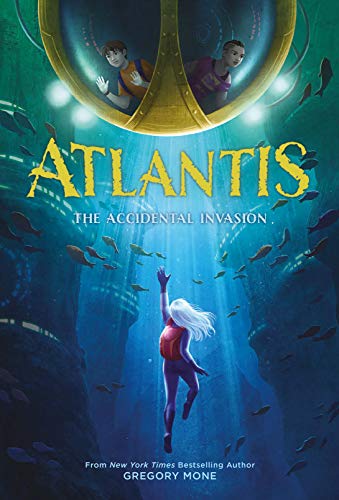 July 6, 11-12:30 (EST)
Atlantis: The Accidental Invasion by Gregory Mone
Perfect for fans of Percy Jackson and Mr. Lemoncello's Library, Atlantis: The Accidental Invasion launches an exciting, action-packed new series about the underwater lost city
Kaya, raised in the undersea, high-tech world of Atlantis, has always been fascinated by the legends about life above the water. Despite the government's insistence that they're only stories, she can't help but dream about the Sun People—and when a group of officials known as Erasers move to bury those legends for good, Kaya sets out to the surface to uncover the truth once and for all.
In the world above, where climate change has led to giant tsunamis that threaten Earth's coasts, all Lewis wants is to spend more time with his scientist father. When he stows away on his dad's top-secret research trip, he finds himself thrown headfirst into an adventure much bigger than he bargained for.
Individual Sign-up HERE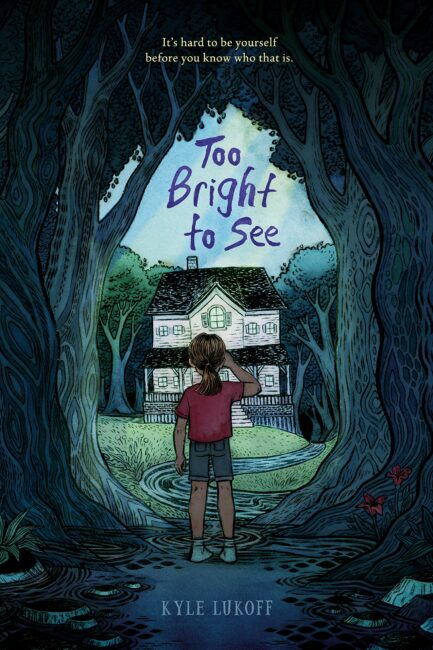 July 20, 11-12:30 (EST)
Too Bright to See by Kyle Lukoff
A haunting ghost story about navigating grief, growing up, and growing into a new gender identity
It's the summer before middle school and eleven-year-old Bug's best friend Moira has decided the two of them need to use the next few months to prepare. For Moira, this means figuring out the right clothes to wear, learning how to put on makeup, and deciding which boys are cuter in their yearbook photos than in real life. But none of this is all that appealing to Bug, who doesn't particularly want to spend more time trying to understand how to be a girl. Besides, there's something more important to worry about: A ghost is haunting Bug's eerie old house in rural Vermont…and maybe haunting Bug in particular. As Bug begins to untangle the mystery of who this ghost is and what they're trying to say, an altogether different truth comes to light–Bug is transgender.
Individual Sign-up HERE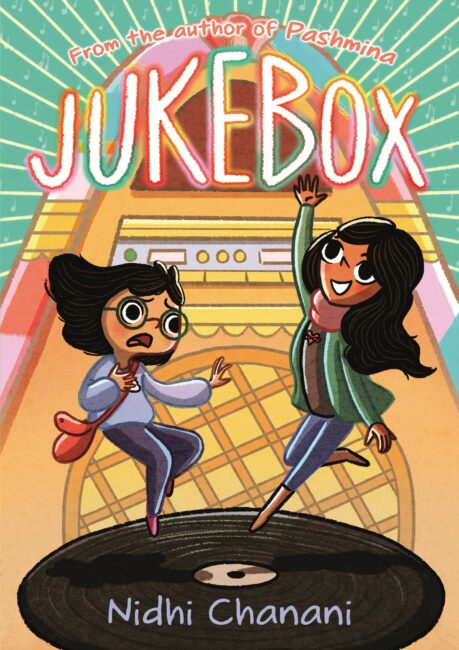 August 3, 1-2:30 (EST)
Jukebox by Nidhi Chanani (Graphic Novel) 
Grab some coins for the jukebox, and get ready for a colorful, time-traveling, musical tale about family and courage.
A mysterious jukebox, old vinyl records, and cryptic notes on music history, are Shaheen's only clues to her father's abrupt disappearance. She looks to her cousin, Tannaz, who seems just as perplexed, before they both turn to the jukebox which starts…glowing?
Suddenly, the girls are pulled from their era and transported to another time! Keyed to the music on the record, the jukebox sends them through decade after decade of music history, from political marches, to landmark concerts. But can they find Shaheen's dad before the music stops? This time-bending magical mystery tour invites readers to take the ride of their lives for a coming-of-age adventure.
Individual Sign-up HERE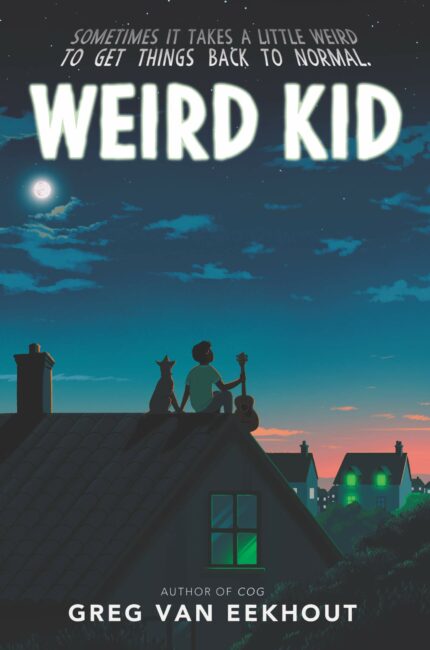 August 17, 11-12:30 (EST)
Weird Kid by Greg van Eekhout
From the author of Cog and Voyage of the Dogs, Weird Kid is a hilarious and heartfelt homage to everyone who feels like they don't belong. 
Jake Wind is trying to stay under the radar. Whose radar? Anyone who might be too interested in the fact that he has shapeshifting abilities he can't control. Or that his parents found him as a ball of goo when he was a baby. Keeping his powers in check is crucial, though, if he wants to live a normal life and go to middle school instead of being homeschooled (and if he wants to avoid being kidnapped and experimented on, of course).
Things feel like they're going his way when he survives his first day of school without transforming and makes a new friend. But when mysterious sinkholes start popping up around town—sinkholes filled with the same extraterrestrial substance as Jake—and his neighbors, classmates, and even his family start acting a little, well, weird, Jake will have to learn to use his powers in order to save his town. 
Individual Sign-up HERE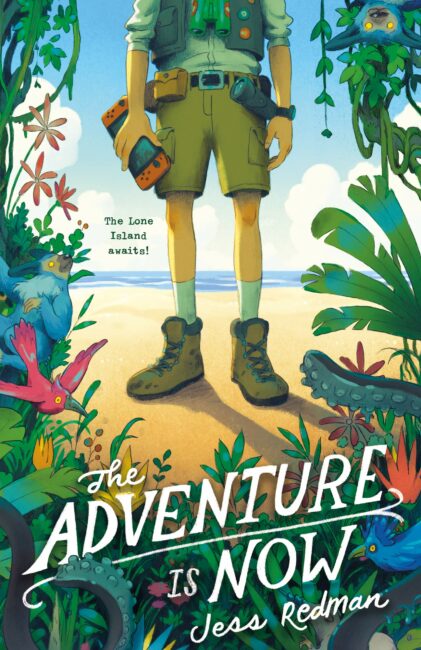 August 31, 11-12:30 (EST)
The Adventure is Now by Jess Redman 
From the author of Quintessence comes a fun-filled, action-packed middle grade novel about a boy who learns about protecting the environment, finding real friends, and living in the now while spending the summer on a remote island.
Sometimes it's hard to be Milton P. Greene. He says all the wrong things, his family is falling apart, and everyone at school avoids him because of the very embarrassing Bird Brain Incident. But when Milton plays his video game Isle of Wild, he becomes someone else—Sea Hawk, the brave and brilliant naturalist explorer who conquers danger at every turn.
Then Milton's parents ship him off to the remote Lone Island for the summer, where his uncle Evan is an environmentalist researcher. But as it turns out, the future of the Lone Island is in some pretty serious peril, and the only thing that can save it is a field guide full of cryptic clues. If Milton and his unexpected new friends are going to protect the island, they'll have to trust each other, discover new truths, and embark on a wild and wondrous adventure all their own.
Individual Sign-up HERE