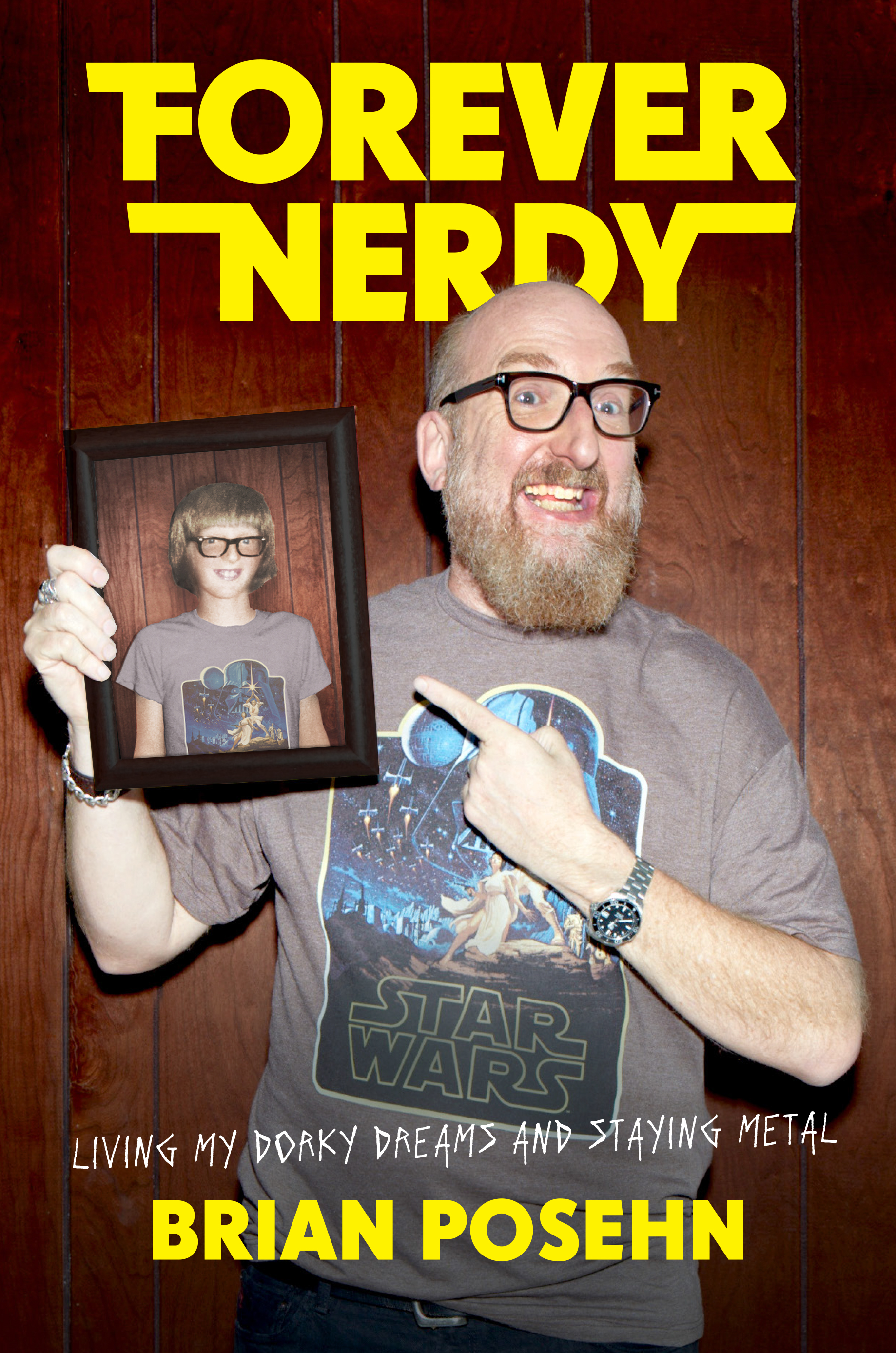 Tuesday Dec 18, 2018
7:00 pm - 9:00 pm
POWERHOUSE @ the Archway
28 Adams Street (Corner of Adams & Water Street @ the Archway)
Brooklyn , NY 11201
RSVP encouraged & appreciated.
Please fill out the form at the bottom of this page if you plan on attending. Facebook event found here.
PLEASE NOTE: Submitting an RSVP for this event DOES NOT guarantee entrance. This is a free-access event — entrance will be on a first-come, first-served basis.
---
About the Book.

The New York launch of legendary actor, writer and comedian Brian Posehn's (Mr. Show, The Sarah Silverman Program) first memoir. Forever Nerdy is a collection of stories from his life that amount to a celebration of growing up nerdy and different. Brian, now middle-aged with a wife, child, and thriving career, still feels like an outsider and is as big a nerd as ever. But that's okay, because in his five decades of nerdom he's discovered that the key to happiness is not growing up. You can be a nerd forever and still become a beloved comedian, writer, and actor. Or, as Brian introduces himself, "a mildly successful, not-so-widely known stand-up comic, writer, and actor mostly known for playing weirdos and half-wits in sitcoms."
About the Author.
Brian Posehn has appeared on Lady Dynamite,The Big Bang Theory, New Girl, The Sarah Silverman Program, and was a writer and performer on HBO's Mr. Show. He co-produced Netflix's With Bob and Davidand starred in the dark indie comedyUncle Nick. He hosts and produces the Nerd Pokerpodcast and co-wrote a run of Marvel's Deadpool. His next project is a comedy metal album titled Offenders of the Fake, featuring members of Anthrax, Dethklok, Slayer, and Soundgarden.
RSVP
Bookings are closed for this event.